Ronnie Coleman shared his honest opinion on a throwback post shared by Jay Cutler.
Ronnie Coleman and Jay Cutler are two of the top bodybuilders of all-time. The legendary figures remain active in the gym and are up to date on the happenings in the sport. At the peak of their careers, both Coleman and Cutler dominated the Olympia stage. Recently, Cutler shared a throwback post of the two in the offseason and Coleman was honest with his criticism of their physiques.
Coleman and Cutler developed one of the legendary rivalries on stage. From 1998-2005, Coleman was on top winning eight consecutive Olympia titles. This includes multiple victories over Cutler. In 2006, Cutler was able to end Coleman's streak and win his first Olympia. This began his own run, winning four titles in five years.
The two built a friendship off stage and often pushed each other to their limits. They both have built successful social media platforms because of their overall knowledge and passion for fitness. Both Cutler and Coleman interact with fans and share different workouts and diet plans.
On Wednesday, Cutler took to Instagram to share a throwback post of the two in the offseason.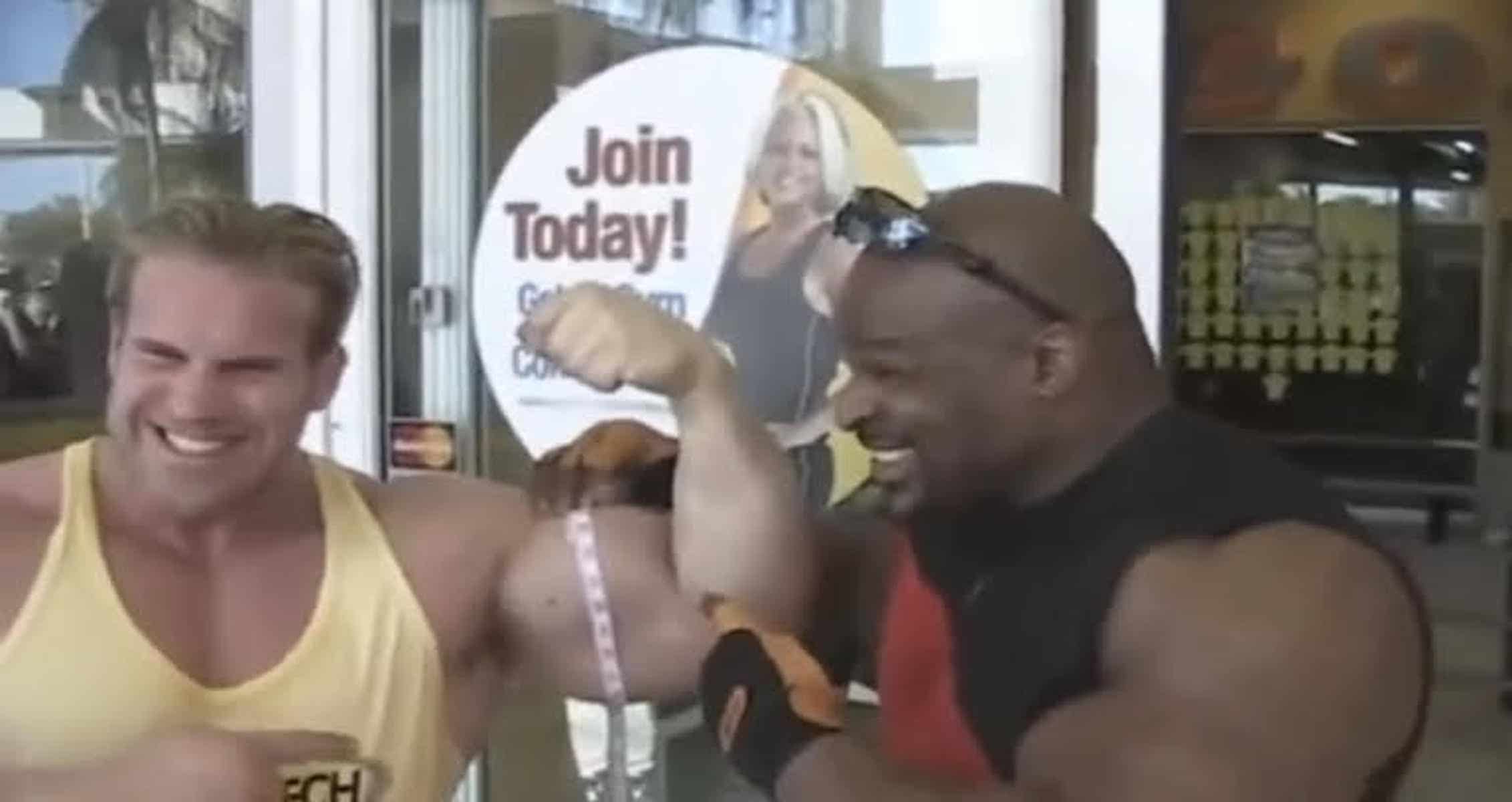 Ronnie Coleman Comments On Throwback Post
The post shared by Jay Cutler was during a guest posing event back in 2005. Cutler and Ronnie Coleman posed next to each other in the offseason. Cutler shared in his caption that they were four months from competing with their current weights over 300 pounds.
"@daveliberman sent me this last night to remind me as I am crushing the next 10.5 weeks toward my goal.
This was 2005/06 when @ronniecoleman8 and I would guest pose week after week together before the hype of social media
16 weeks out onstage full offseason
My weight 300 lbs
Ronnie was 320 lbs here"
View this post on Instagram
Ronnie Coleman too to the comment section to share his opinion on how the duo looks on stage.
"Hey where is my other arm. I've been out angled by missing an arm. We are both out of shape and we both look horrible. It's all good though. That's what the off season was for, to be off, sometimes way way off"
Ronnie Coleman and Jay Cutler brought two of the best physiques of all-time to the Olympia stage year in and year out. They continue to be fitness stars and influential voices in the sport of bodybuilding.
For more news and updates, follow Generation Iron on Facebook, Twitter, and Instagram.