Samson Dauda is a dark-horse candidate in Men's Open this year.
The 2022 Olympia is about five months out but many competitors are right in the thick of their prep for the show. This includes Samson Dauda, who is looking to make an impact in Men's Open by putting n some size this offseason. It seems as though he is doing just that at his current weight of 320 pounds.
Dauda has been quiet on Instagram but decided to show off his new and improved physique. In a recent physique update, he looks extremely shredded at his current weight, which is clearly a point of emphasis preparing for the biggest show of the year.
View this post on Instagram
Samson Dauda took big steps forward in 2021 finishing in the top three at all shows he competed in. Dauda was the runner-up during the 2021 Arnold Classic UK and Romania Muscle Fest Pro. He also placed third at the Yamamoto Cup Pro. This gave him some momentum heading into 2022 once he earned his qualification to the Olympia.
The 2021 Olympia took place in October and Dauda wasted no time qualifying for the next year. He won the 2021 EVLS Prague Pro, which took place in November, punching his ticket to Las Vegas in December.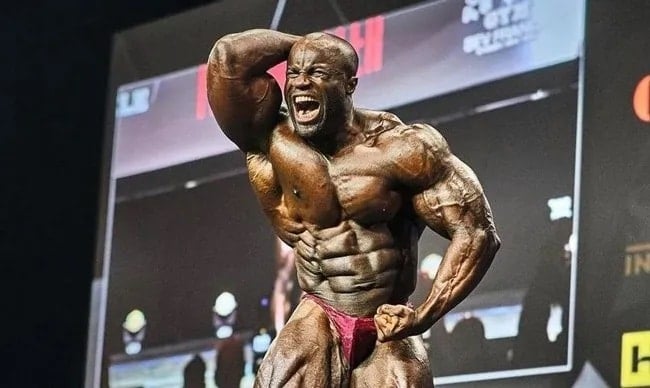 Samson Dauda Continues To Add Size
Samson Dauda has been working with Milos Sarcev and the improvements have been incredible to see. This is all in hopes of making a splash at the Olympia next to the best in the world.
Big Ramy has won two consecutive Olympia titles and there are many who believe he is destined for three in a row. Outside of Big Ramy, Brandon Curry and Hadi Choopan have been near the top of the list fighting for the Sandow Trophy.
View this post on Instagram
Samson Dauda is looking to make an impression during his first Olympia competition. If his recent physique update is any indication, it is clear that he will bring his best physique yet to the stage when it matters the most.
For more news and updates, follow Generation Iron on Facebook, Twitter, and Instagram.