Get to know this World's Strongest Man competitor and pro strongman who seeks to build nothing but his titanic strength.
With the sport of Strongman increasing in popularity with big names rising through the ranks, this Strongman Series is created to highlight professional strongmen who train tirelessly to be the best in the world. A demanding sport and one that demands the utmost respect for its sheer test of will and grit, becoming a Strongman athlete is not for the faint of heart. Ask any professional strongman how their journey was in getting to where they are and they will tell you it was grueling, tiresome, filled with doubt, injury, and stress, but in the end, all worth it. Nothing compares to being under the bright lights as you test your strength against the best in the world and Bobby Thompson certainly knows just what that takes.
Let's get to know Bobby Thompson and see who this professional strongman is and what it takes to get to that professional level. Through grueling training and strict nutrition, Thompson is a perfect example of someone chasing a dream and checking off boxes each and every competition.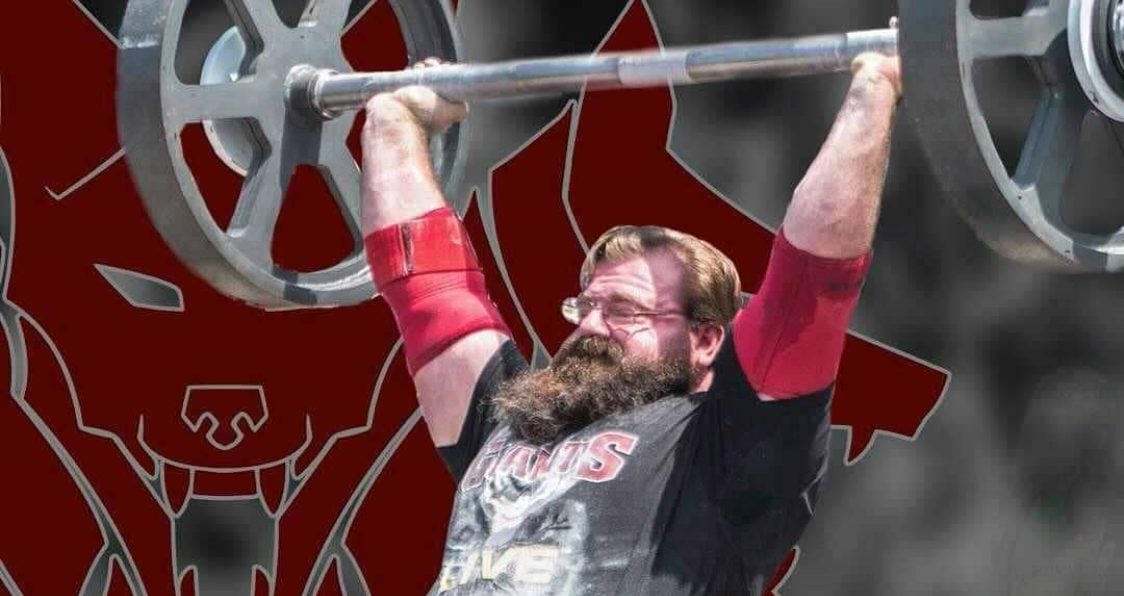 Who Is Bobby Thompson?
Originally born in Germany, Thompson was a military kid, moving from place to place until his family finally settled in Virginia. For the most part, this strongman had a normal childhood, playing sports and working on a horse farm during the summer months. While he was active, Strongman was never a thought until a local contest was brought to his attention. While working at a gym, some members told him of this event and thought it would be fun for him to try. He did. He was hooked.
From then on, Thompson began his Strongman journey, falling under the wing of a man named Zane Angle who prepared his road to success. By creating this map, Thompson knew exactly where he was headed and to this day, Angle is like an older brother to him.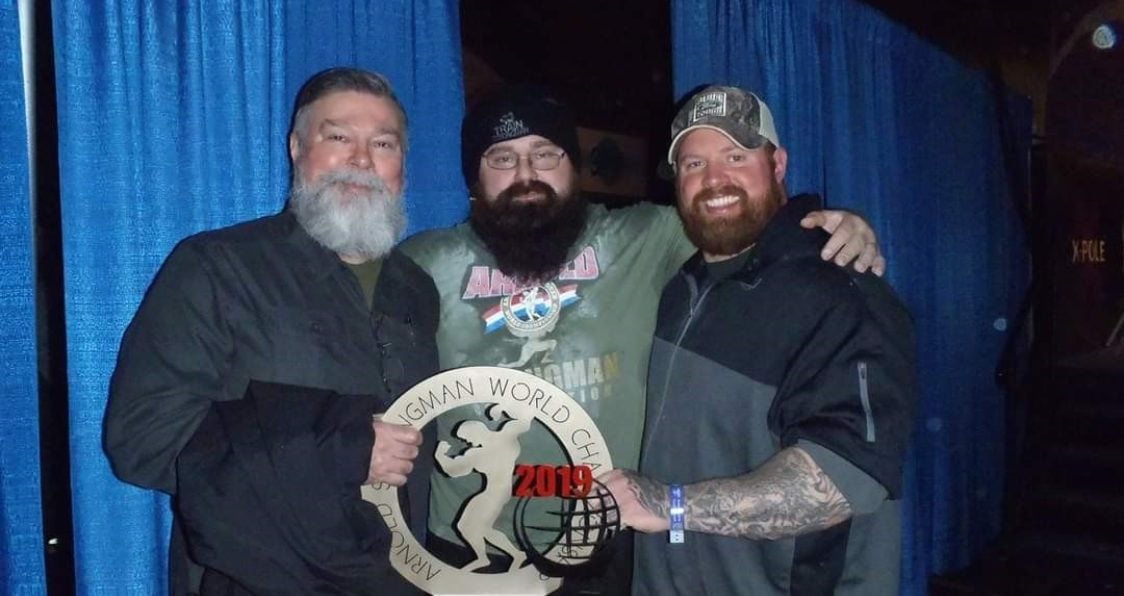 Bobby's Training & Nutrition
For any Strongman, the training and nutrition routines are imperative to seeing success in the gym, in competition, and in everyday life. With such strain put on their bodies by this grueling training and the mental prep that goes into this sport, taking care of your body as best you can is of the utmost importance when looking to advance in this sport.
When it comes to his training, Thompson is partial to deadlifts and any kind of pressing for the sheer fact he has always been more statically strong than he has been fast. Since cardio is important in a number of events, including the medley, Thompson must work hard with running and sprinting, as well as using the assault bike to really enhance that endurance. Depending on the event laid before him, Thompson will work with various training splits but roughly consist of a general outline including upper push, lower push, upper pull, and medley or carry events to nail down the main movements that will be seen at a Strongman event. If accessory work is needed, he will most certainly do that as well.
While food and nutrition are of the utmost importance, for Thompson, it comes down to his budget. His primary go to foods are eggs, red meat, rice, Greek yogurt, fruit, and oatmeal, all foods that will really enhance his gains, give him great nutritional value, and work within a solid budget. On top of a good dietary routine, his supplementation is very important to continue seeing great gains unfold. He mainly uses two supplements from Cerberus, an intra workout supplement for that mid workout support, and a pre-workout supplement for those muscle pumps and energy boosts. These are huge assets to his training and recovery.
Strongman Events & Prep
Knowing his strengths and weaknesses has proven to be quite valuable for Thompson, especially as he has started to chase down the best in the world. His best events are the log press, deadlift, and farmer's walk. Training for these, he will focus on training similar muscles and movements using accessory exercises to continue seeing growth and improved form while not sacrificing the muscles needed or his weakest event, the atlas stone. When preparing for the atlas stone, he has upped his frequency to allow more time to train so he is able to tackle this with no issues moving forward.
Currently he is training for the World Ultimate Strongman Circuit which will begin with the WUS Bahrain coming soon. He is also seeking to break the American log press record at Anthony Furhman's Clash of the Coast. Preparing for these events, or any of his events, Thompson works on relaxing and recovery and that mental prep and visualization is very important. Picturing his success has proven to be quite useful and that positive energy he puts into that pre competition preparation and awareness is what got him to the pro level competing with the best.
This sport takes time and dedication, as do most things. But Strongman is different. Your body and mind are constantly waring with each other, yet working together to get you through each event. Strongman consumes Thompson's life for he loves it and he loves the confidence it gives him to succeed. However, he does find time for other things. Working is of course important, but when he needs some down time, he plans visits with his girlfriend so he can relax, have fun, and enjoy the hard work he's put forth already.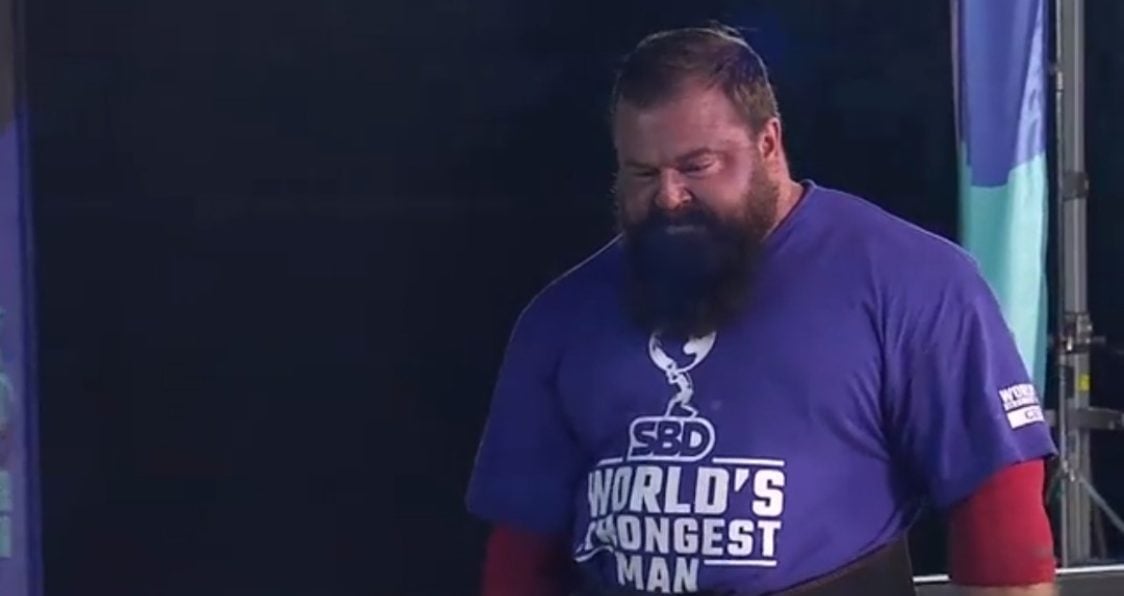 Wrap Up
As the sport of Strongman grows in popularity, the athletes participating, especially at the pro level, are gaining more and more attention for their sheer will and utmost determination. Our Strongman Series seeks to highlights those athletes who work so hard every day as they chase a dream and really get to live it. Bobby Thompson has made a great name for himself in the sport and continues to do so, training hard, eating well, and enjoying every minute of his Strongman journey.
Let us know what you think in the comments below. Also, be sure to follow Generation Iron on Facebook, Twitter, and Instagram. 
*Images courtesy of Bobby Thompson