No one person is the same. That's what makes fitness and bodybuilding so frustrating. There is no one cure-all fix or system that works for everyone. When it comes to building lean muscle, there are those that struggle to put on mass no matter how hard they try. That's where mass gainer supplements can make a world of difference. But with so many products on the market, it's important to choose a supplement that helps you build lean mass and not one that's stuffed with additives filling out the bottle.
That's why our GI Experts have put together a solid list of the best mass gainer supplements on the market right now. Avoid shopping around and head straight of the best. Saving you time and money in the long run. Read on to discover our picks for the best mass gainers of the year.
Muscle Building Product Of The Year 2020: Enhanced Labs Anabolic IV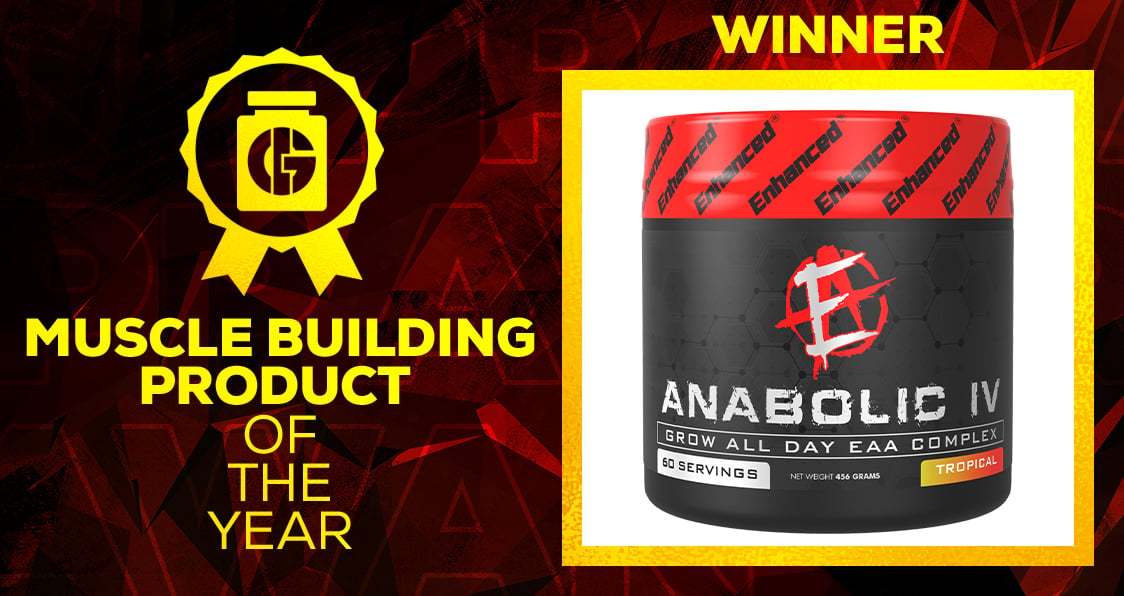 In order to capitalize on the increased muscle protein synthesis BCAAs provide, you must take the BCAAs with EAA. That's what really separates Enhanced Anabolic IV from other amino acid supplements. It contains BCAAs to signal muscle protein synthesis, plus all the EAAs so muscle tissue can actually be built.
Enhaced Lab's Anabolic IV is the powerhouse combo of BCAA and EAA that also includes a nitric oxide blend, non-stimulant nootropic blend, electrolyte blend, B-vitamin blend and a fat oxidation and muscle insulin sensitivity blend. For those looking to build massive lean muscle – look no further than this cocktail of muscle building goodness.
It's a truly complete formula and lends itself to its brand's namesake. This product will enhance your muscle building better than anything else out there this year.
What You Can Expect from Enhanced Labs Anabolic IV:
Increased muscle growth and enhanced recovery
Nootropics to aid in many aspects of the body's overall function
23 ingredients that are outstanding for anabolic growth
Why Enhanced Labs Anabolic IV Won Gold in Best Muscle Building Product of the Year:
A great formula of six blends covers every aspect of your workout and recovery
Containing both BCAAs and EAAs enhances muscle growth
60 servings for a great price of $54.99
Delivers 10.25 grams of clinically dosed EAAs to maximize muscle growth
You can check out our full review of Anabolic IV right here.
Performance Lab Sport Post
Performance Lab Sport Post is a solid post-workout supplement to aid in your recovery and muscle growth after a tough workout. With clean ingredients from a great patented NutriGenesis process, this post-workout supplement is really something to consider. What you are really getting is a supplement to promote recovery and growth with valuable nutrients from a reputable company who seeks to provide innovative supplements for their consumers.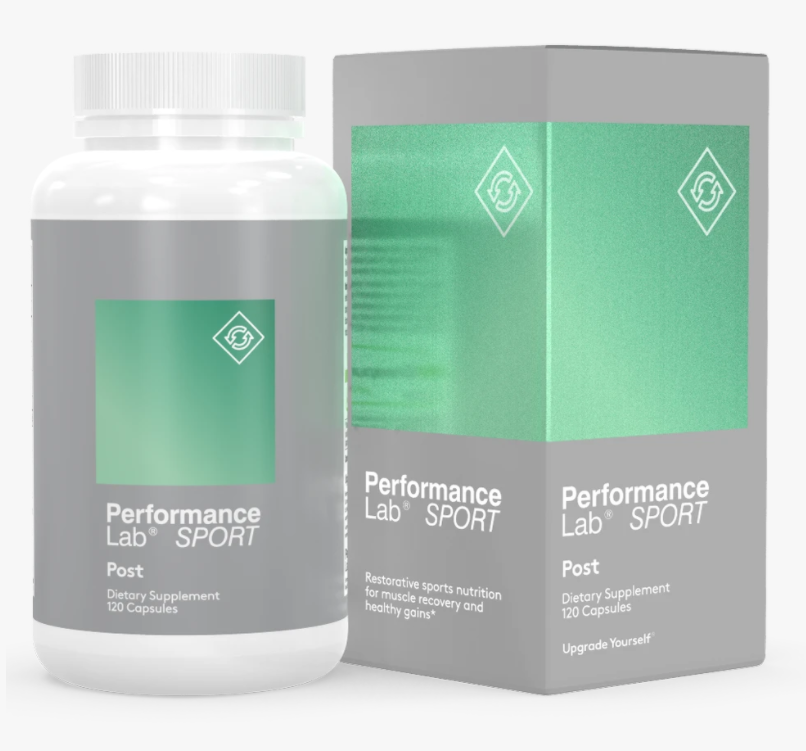 Transparent Labs Coreseries Post
Transparent Labs CoreSeries Post Workout is one of those supplements to take if you are looking for enhanced recovery and muscle growth. With six ingredients at clinically effective doses, each is designed to ensure optimal performance. Containing zero artificial sweeteners, coloring, or preservatives, consumers can be sure this product is exactly what they need to bolster nitric oxide production, reduce muscle soreness, promote protein synthesis to enhance muscle growth, increase insulin sensitivity in muscle tissues, and aid in gut health. What you are really getting is a solid post-workout supplement created by an honest and transparent company at an affordable price to make sure your hard work doesn't go unnoticed.
Check out our full review here.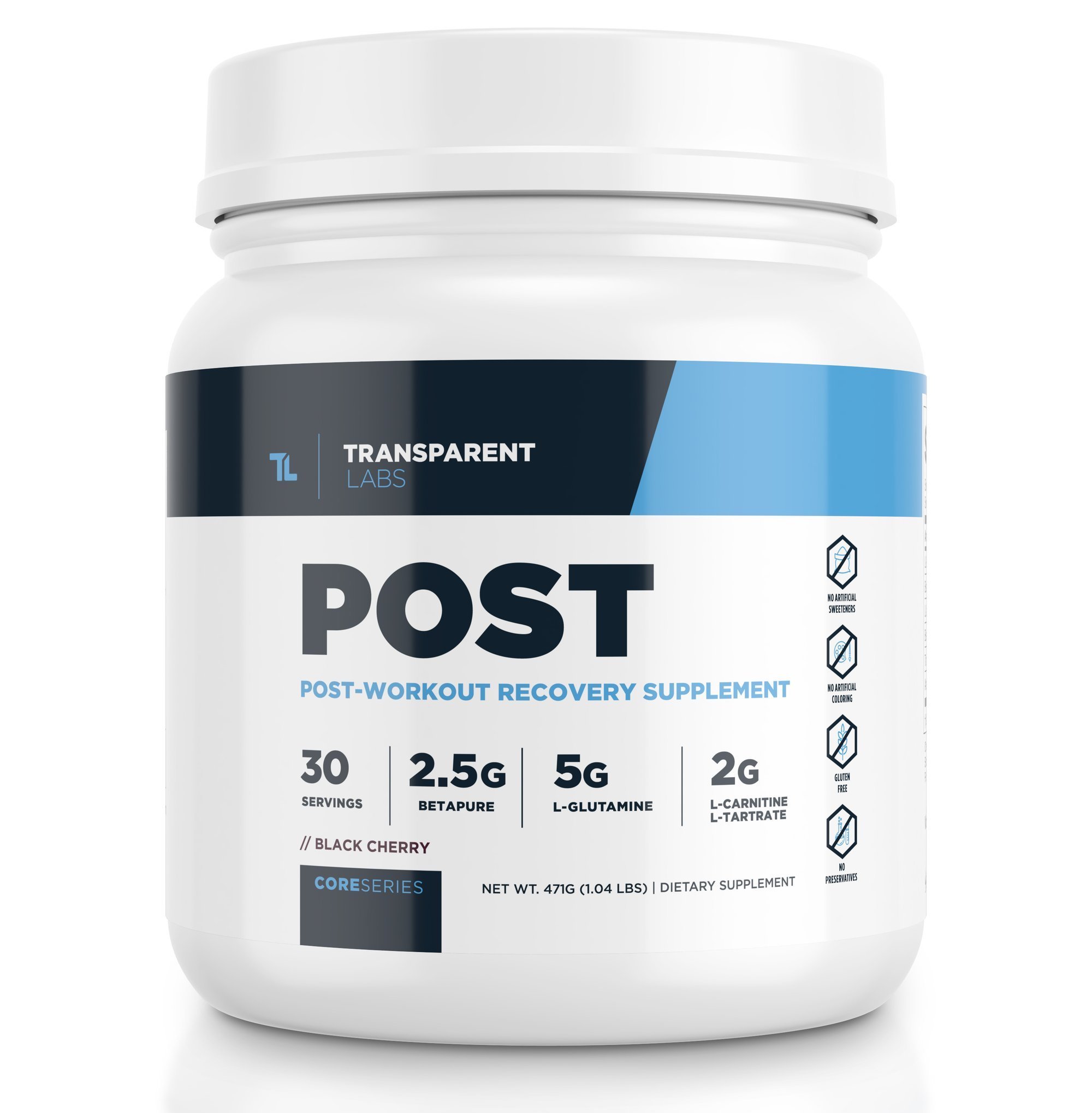 Muscletech Platinum Creatine
MuscleTech Platinum 100% Creatine is a great creatine supplement created from high quality ingredients and a company who seeks nothing but the best in their products. With the goal of delivering creatine straight to your muscles, this supplement can be used pre- or post-workout to increase muscle size, enhance strength, and improve recovery to optimize performance. What you are really getting is a 100% creatine supplement to aid in your fitness needs from a reputable company at a great price.
Check out our full review here.
Transparent Labs StrengthSeries Creatine HMB
StrengthSeries Creatine HMB by Transparent Labs is a great choice when it comes to your strength-building and performance enhancing creatine supplement. As a consumer, you know this product comes from the highest quality facilities run by a transparent and honest company. With only three ingredients, no added artificial sweeteners, coloring, or additives, and no additional fillers, this supplement will boost your growth, decrease fat mass, and hold onto that hard-earned lean muscle. What you are getting with this product is a safe, affordable, and effective supplement to boost your performance from a company you can trust.
Check out our full review here.