Two-time World's Strongest Man Tom Stoltman knows how to add size in his shoulders.
Tom Stoltman is the reigning two-time World's Strongest Man. He won his first title in 2021 and successfully defended his title at this year's competition. Stoltman continues to put together different workouts and this includes a shoulder workout to build size and strength.
Stoltman announced that he would not be competing during the 2022 Rogue Invitational. During his down time, Stoltman continues to train in order to keep his strength at an elite level.
On Monday, Stoltman shared a video on The Stoltman Brothers YouTube page displaying this new workout.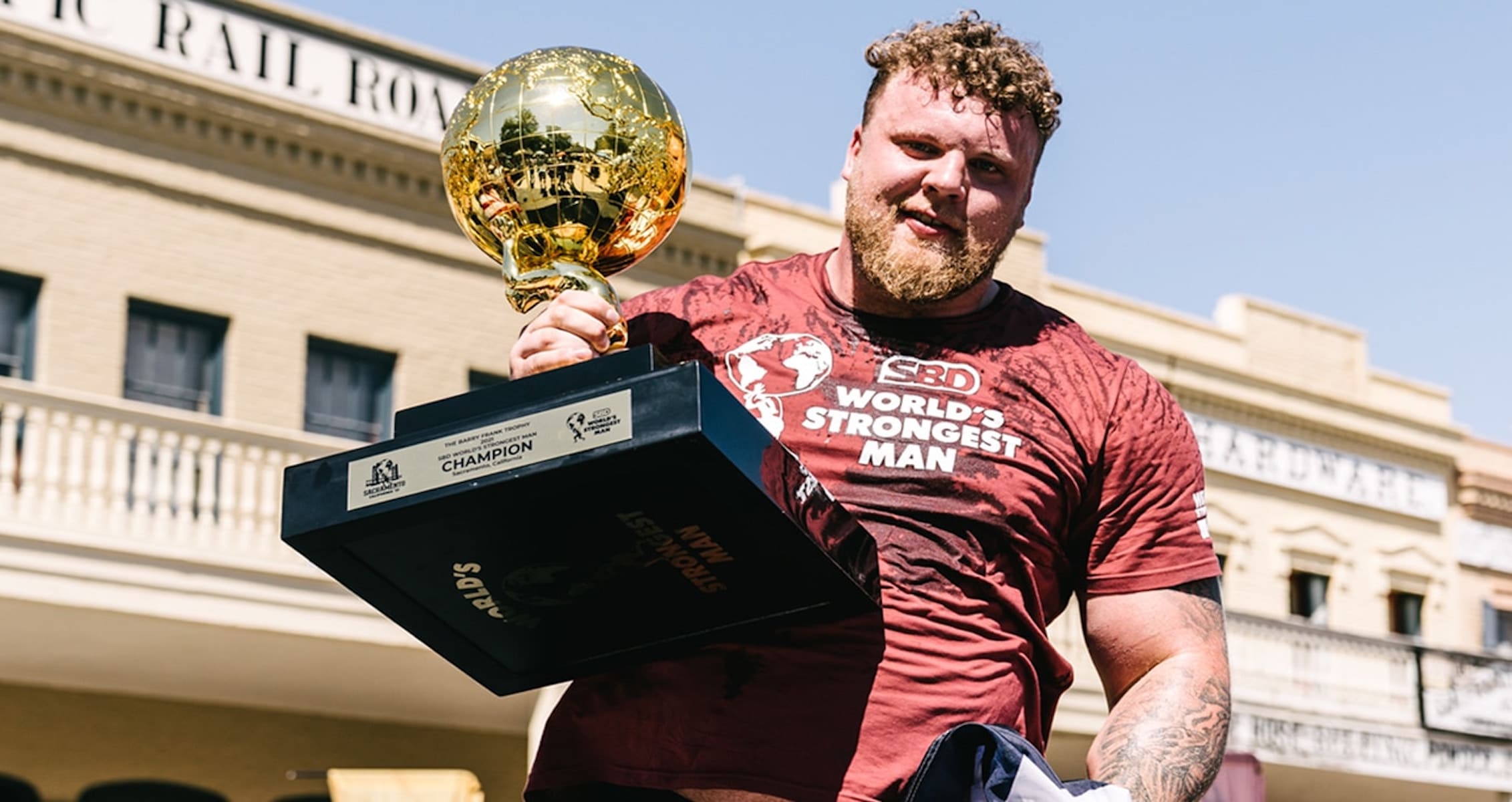 Tom Stoltman Focused On Reps This Offseason
Tom, along with his bother Luke Stoltman, have become two of the top competitors in the world. When training for strongman, Tom Stoltman usually focuses on strength but he has been working on reps this offseason.
"I think what we are doing in the off-season is so much harder as well, we do a lot of rep stuff. I keep a lot of volume when I am doing pressing, because that is how I keep strength and build muscle."
View this post on Instagram
Tom Stoltman combined upright dumbbell rows with a standing dumbbell press to add a bit more tension. The final exercise was tricep extensions. Following the workout, Stoltman explained how he is focused on condoning his muscles.
"Obviously I am not conditioned to compete, but I am getting more conditioned with my shoulders and stuff. It's a lot of high-rep stuff, a lot of lactic acid build-up."
For more news and updates, follow Generation Iron on Facebook, Twitter, and Instagram.