.
.
#2. Single Arm Push-Up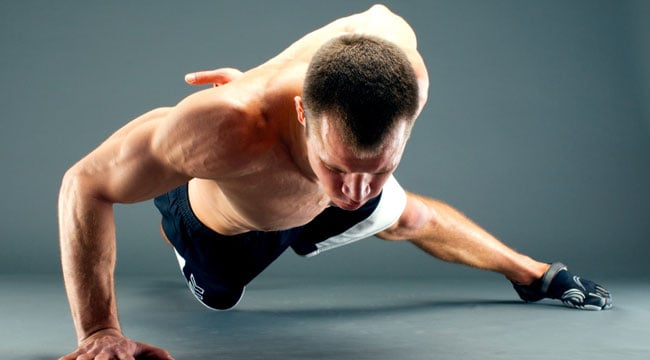 So we covered one variation of the classic pushup earlier in this post – but the one other version that trumps it is the one-armed push-up. This was rated #1 on bodybuilding.com back in 2012 for the highest user rated chest exercises.
Putting all your bodyweight onto one arm instead of both really pushes the chests during this workout. And it's definitely not easy. We recommend starting with an incline if you cannot perform them when you start. Then you can lower the level of incline continually until you can manage a flat one-armed push-up
.
#1. Barbell Bench Press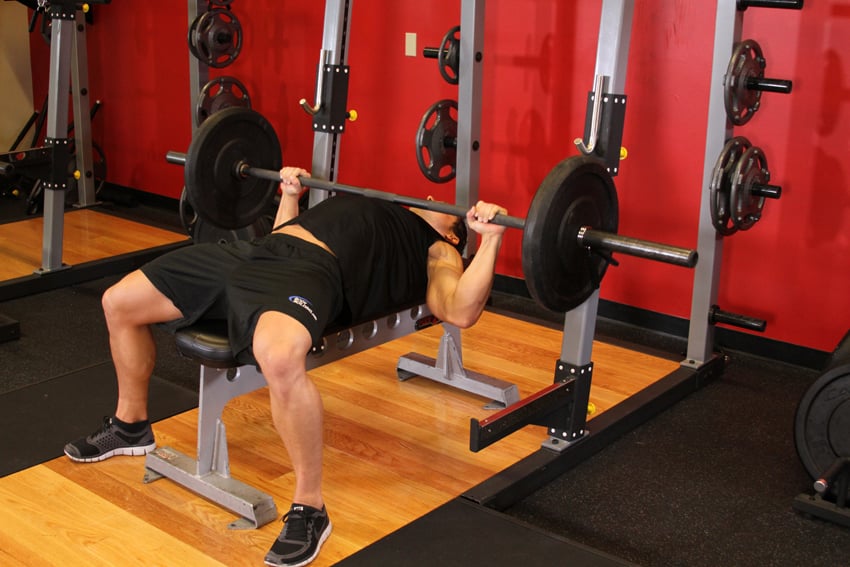 Ah, the bench press. This is the classic image people conjure when they think about pumping up their chest. It's a classic and for good reason. This is the absolute best in targeting all the areas of the chest to achieve chiseled pectorals.
If you want to put more emphasis on the upper chest, try performing an incline dumbbell press as an alternative to the barbell bench press. This will give a more rounded look to your pecs that you desire so much. Just make sure your elbows never drop past your shoulders when you perform this exercise to guarantee the best way of maximizing the results of your workout.
That about sums up our top five exercises to a bigger, badder chest. Of course, we understand that all of this stuff is up to opinion to a certain degree. What is your favorite chest exercise? Is there anything we missed? Let us know in the comments section and also comment on our Facebook and Twitter pages. Stay pumped.