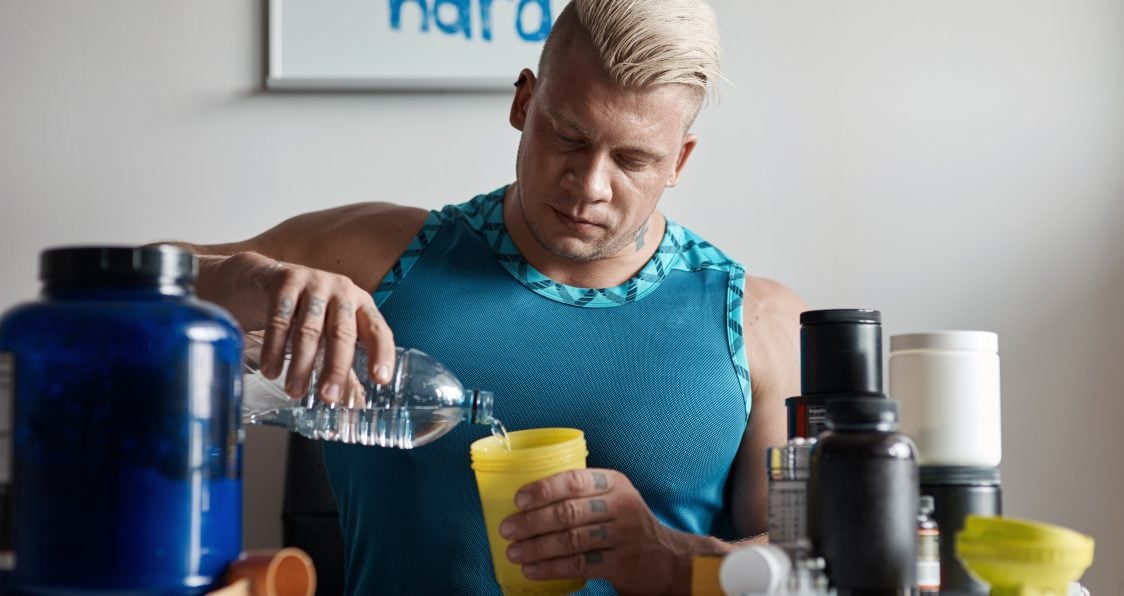 These supplements need to be on your shelf as a bodybuilder to see serious gains and a shredded physique.
Bodybuilders need the right supplements to boost all their gains and knowing the best supplements around, and ones you should be taking, can greatly influence all areas of your training, performance, and health. It can be tough to choose the right supplements, especially with a market so heavily saturated. It can get expensive. It can be intimidating staring at an aisle in the store or scrolling through pages online. But it is possible to find the best supplements and this list will give you the best supplements that every bodybuilder should be taking.
We've put together a list of the Top 5 Supplements Bodybuilders Should Take in order to capitalize on all their gains. The right supplements can great enhance your training and performance, but also your overall health and wellness to keep you thriving inside and out of the gym.
Top 5 Supplements For Bodybuilders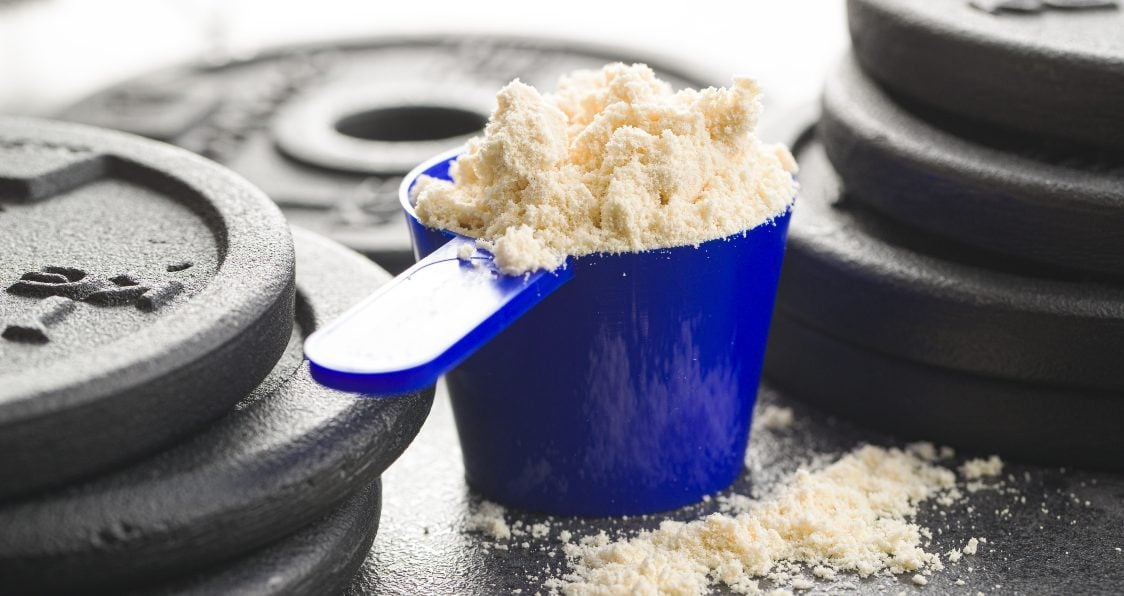 Best Protein Powder
A protein powder is perfect for pumping you with vital protein in order to see great growth and recovery. Protein is the building block of all muscle and with the right protein supplement, you can tackle all those growth and recovery goals (1).
Enhanced Whey Isolate
| | |
| --- | --- |
| Calories | 110 |
| Protein | 25g |
| Carbs | 2g |
| Fat | 1g |
| Sugar | 1g |
| Flavors | Chocolate Brownie |
| Number Of Servings | 44 |
Enhanced Labs starts by selecting the highest quality whey proteins which undergo a series of sophisticated filtration processes to 'isolate' out excess fat and sugar. The final product is a complete protein containing no lactose and over 90% of pure protein per serving. Enhanced Whey is then fortified with the trademarked DigeSEB digestive enzyme blend for better protein utilization within the body. With 25g of protein at just 110 calories, this high quality whey is perfect for your muscle building and recovery goals.
Pros
No fillers or artificial flavors
Massive 3-pound container
Fully disclosed supplement facts panel
100% whey isolate
Added digestive enzymes
Cons
Premium priced product
only one flavor option
Price: $64.99
Check out our individual review for Enhanced Whey Isolate here!
---
Best Pre-Workout
A pre-workout supplement can work wonders for those vital energy boosts and muscle pumps so you get the most out of every workout. The right pre-workout routine will ensure you are ready to tackle any workout that comes your way (2).
Transparent Labs PreSeries BULK
| | |
| --- | --- |
| Stim Or No Stim | Stim |
| Calories | 0 |
| Carbs | 0g |
| Sugar | 0g |
| Number Of Servings | 30 |
| Flavors | Orange, Green Apple, Sour Grape, Blue Raspberry, Tropical Punch |
| Best Way To Take | Mix 1 scoop with 16-24 fl. oz. of water 20-30 minutes before your workout. |
Backed by science with clinically effective dosages, Transparent Labs BULK is most effective for those looking to increase in size and muscle mass. BULK contains 6,000 mg of citrulline malate, 4,000 mg of beta-alanine, 4,000 mg of BCAAs, and 2,500 mg of betaine to boost your workouts, blood flow, weight loss, and muscle growth, all in attempts to improve performance. BULK will reduce fatigue and increase your energy to give you a more impactful and longer lasting workout. Transparent Labs prides themselves on a 100% label and there are artificial additives, colorings, or preservatives to ruin this clean product.
Pros
High amount of citrulline malate for awesome pumps
Very clean ingredients for an honest product
From a reputable company in Transparent Labs
Cons
High in beta alanine
Premium priced option
Only available directly from their site
Price: $49.00
Check out our individual review for Transparent Labs PreSeries BULK here! Also, use the promo code GENIRON10 for 10% off!
Best Intra-Workout Supplement
The right intra-workout supplement will be packed with BCAAs and EAAs to provide for continued energy and the ability to burst through fatigue. Able to fuel your muscles, this gives you a great mid-workout product to tackle those needs (3).
Enhanced EAA+
| | |
| --- | --- |
| Number Of Ingredients | 20+ |
| Number Of Servings | 30 |
| Serving Size | 1 Scoop |
| Best Way To Take | Take 1 scoop during your workout or with cardio. |
Enhanced Labs EAA+ pairs branch chain amino acids (BCAAs) with essential amino acids (EAAs), nootropics, trace electrolytes and minerals to make it a complete mass gainer and strength builder. With high quality ingredients in an advanced formula, you get a seriously effective supplement able to help tackle any and all of your needs. With 10g of clinically dosed essential amino acids, great blends will maximize muscle growth with just 2-3 servings per day.
Pros
BCAAs and EAAs
Nootropics
Electrolytes and minerals
22 clinically dosed ingredients
Cons
Price: $34.99
Check out our review for Enhanced EAA+ here!
---
Best Multivitamin
A multivitamin is perfect for pumping you with vital nutrients often missed in your diet. An increased focus on those essential vitamins and minerals, a daily multi can help avoid any deficiencies (4).
Performance Lab NutriGenesis Multi For Men
| | |
| --- | --- |
| Number Of Ingredients | 17+ |
| Number of Servings | 30 |
| Serving Size | 4 NutriCaps |
| Best Way To Take | Take two capsules twice per day with or without food. |
Performance Lab Multivitamin is another great option as a multivitamin for men specifically formulated for bodybuilders to help with your supplement needs. Being non-GMO, as well as additive and allergen free, we found this to be a very appealing and healthy multivitamin. By working to restore nutrients missing from your diet, it supports healthy cell performance across all body systems. This ultramodern multivitamin with work to enhance your overall health and peak performance while boosting immunity with great ingredients for foundational nutritional support to promote vitality, long-range overall health and recovery.
Pros
Contains a diverse group of vitamins to cover your overall health
All ingredients are natural
Vegan-friendly
Ultramodern design with patented technology
Cons
Low in calcium and magnesium
Only available on their website
Price: $39.00 for 120 tablets
Check out our individual review for Performance Lab NutriGenesis Multi For Men here!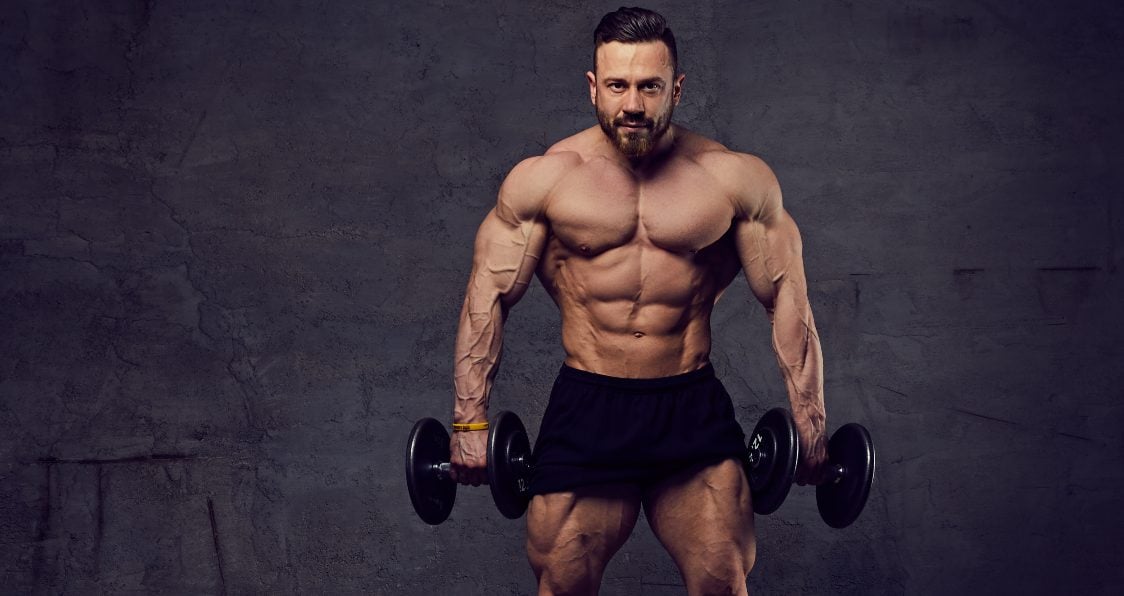 Best Supplement For Growth & Repair
When looking to optimize gains, you need to look to grow your muscles through proper repair. The right supplements can aid in protein synthesis for growth, work to alleviate muscle soreness, and assist with repair so you get the best chance at seeing overall gains.
Enhanced Arachidonic Acid
| | |
| --- | --- |
| Amount Of Arachidonic Acid | 1,400mg |
| Number Of Servings | 30 |
| Serving Size | 4 Capsules |
| Best Way To Take | Take 4 capsules 30 minutes before working out or on an empty stomach. |
Enhanced Arachidonic Acid is one great product to seriously help you break plateaus, increase recovery, and promote muscle mass through a safe and effective product. While we all want to see gains continue to grow, sometimes those dreaded plateaus keep us from seeing serious growth. Playing an important role in growth and repair of the skeletal muscle tissues, this supplement will be a huge aid in the muscle hypertrophy process so you leave the gym satisfied. Clinically dosed with the right ingredients, this supplement is sure to be a nice addition to your shelf.
Pros
This is stackable with other supplements like creatine
It is clinically validated, safe, non-hormonal, and stimulant free
Cons
Four capsules is a lot for a serving size
There is greater delayed onset muscle soreness post-exercise
Price: $39.99
Check out our individual review for Enhanced Arachidonic Acid here!
Wrap Up
Knowing the best supplements to take can greatly affect all your gains and every bodybuilder should be taking these top supplements to improve training, performance, and their overall health. While it can seem like a daunting task, there are companies out there seeking only the best benefit for you and your gains. Check out this list of the best supplements every bodybuilder should be taking and work to boost all your gains today.
---
Generation Iron may receive commissions on purchases made through our links. See our disclosure page for more information.
Let us know what you think in the comments below. Also, be sure to follow Generation Iron on Facebook, Twitter, and Instagram. 
References