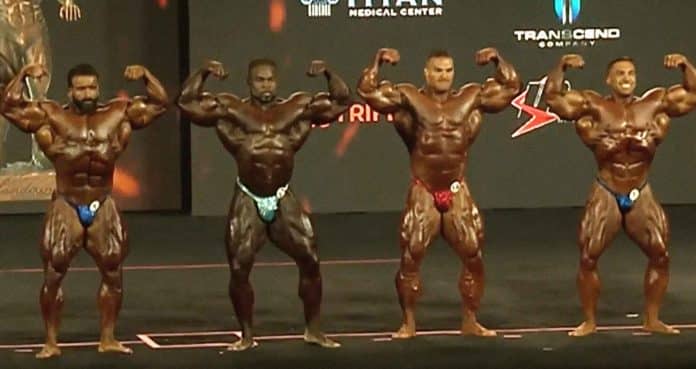 Here is a full breakdown from the Men's Open prejudging from Friday night.
The Men's Open division is the biggest in the sport and there was some extra hype around it this year. The 2022 version has a chance to be one of the best of all-time and it kicked off on Friday night. After winners were announced in six divisions, Men's Open took the stage for prejudging.
Big Ramy is viewed as the favorite to win his third consecutive title but it will not be an easy task. Not only did the full top five, and more, return from last year but the division is full of newcomers that are expected to make an impact — such as Andrew Jacked and Michal Krizo. Derek Lunsford is also in the mix after making the jump from 212, where he was crowned champion in 2021.
As expected, Ramy headlined the first callout, along with Hadi Choopan and Brandon Curry. Lunsford represented the newcomers in the first group and Nick Walker also made an appearance. Samson Dauda impressed early on and is a dark-horse to keep an eye on during the finals on Saturday.
As judges made their way through the group, it was clear that there was insane depth. Dauda was brought back out during the sixth callout, along with Jacked, William Bonac, and Hunter Labrada. The judges must have seen what they were looking for from Dauda because he remained out there for the seventh and final callout. This group was made up of the same six from the first.
At this point, the Men's Open division is anyone's race. Check out a full breakdown of the prejudging of Men's Open from Friday night.
Callout Report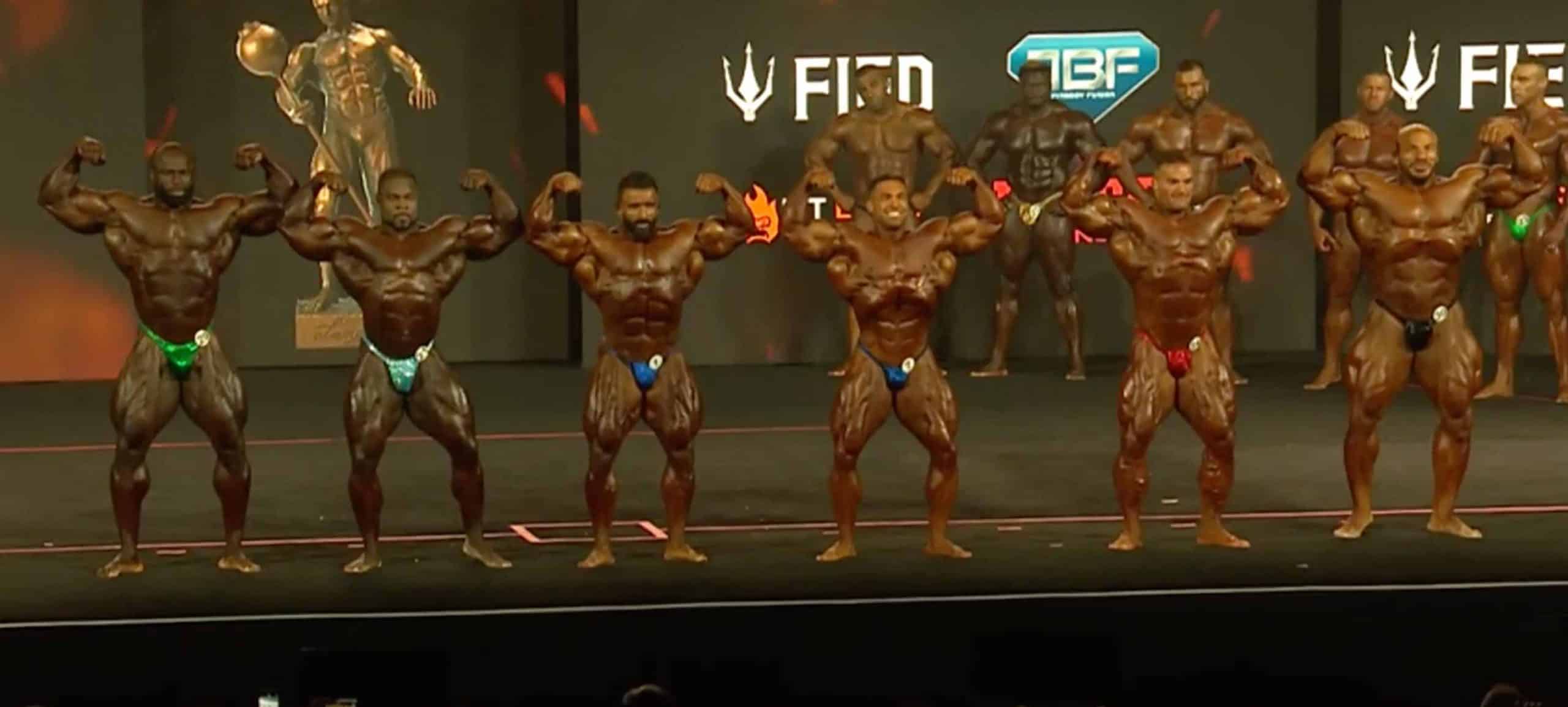 First Callout 
Hadi Choopan
Derek Lunsford
Nick Walker
Brandon Curry
Samson Dauda
Mamdouh Elssbiay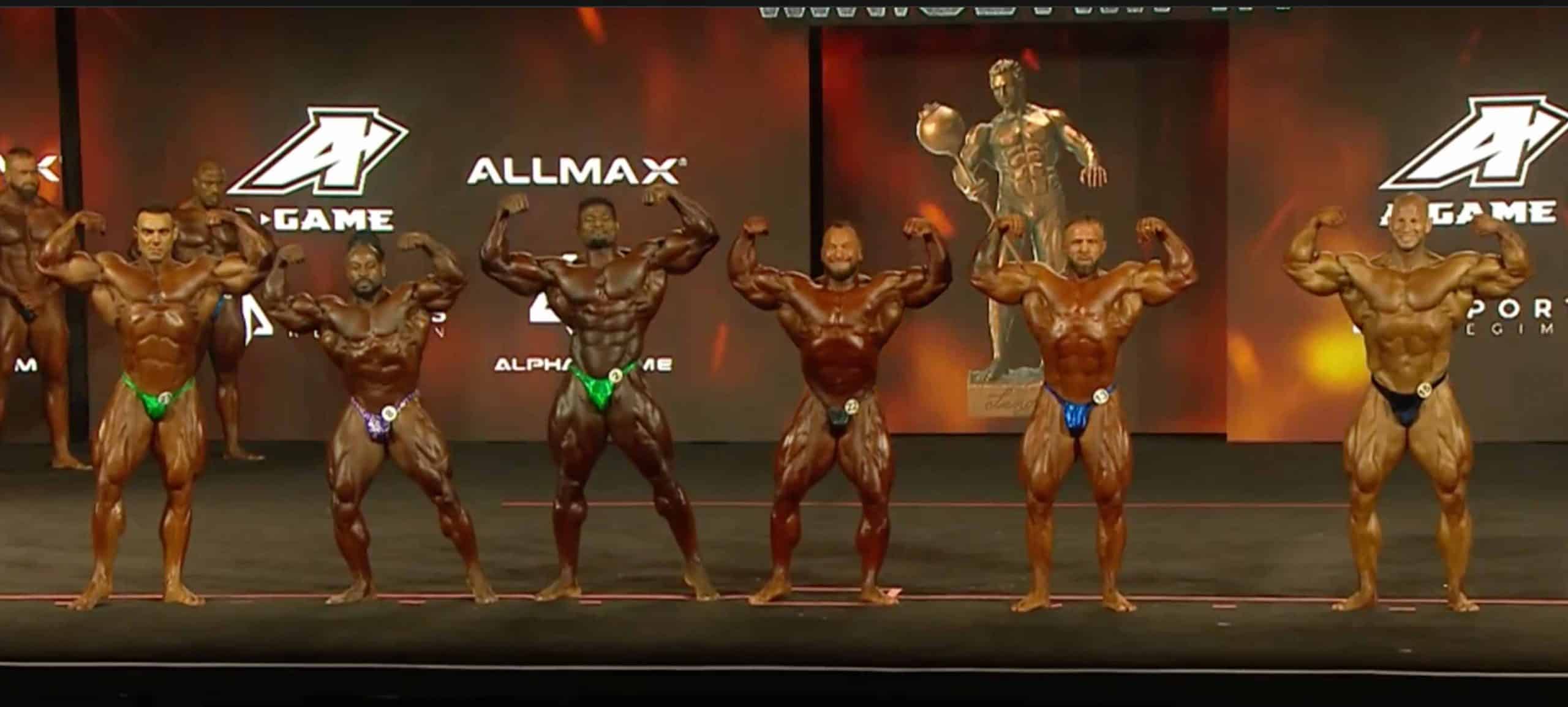 Second Callout
Andrew Jacked
William Bonac
Iain Valliere
Michal Krizo
Hunter Labrada
Rafael Brandao
Third Callout
James Hollingshead
Antoine Vaillant
Patrick Johnson
Charles Griffen
Justin Rodriguez
Akim Williams
Fourth Callout
Tonio Burton
Vladyslav Sukhoruchko
Mohamed Shabaan
Joel Thomas
Mohamed Alnsoor
Blessing Awodibu
Fifth Callout
Vitor Boff
Andrea Presti
Theo Leguerrier
Andrea Muzi
Sixth Callout
Andrew Jacked
William Bonac
Hunter Labrada
Samson Dauda
Seventh Callout
Hadi Choopan
Derek Lunsford
Brandon Curry
Nick Walker
Samson Dauda
Mamdouh Elssbiay
2022 Mr. Olympia Friday Night Results
More 2022 Mr. Olympia Coverage:
For more news and updates, follow Generation Iron on Facebook, Twitter, and Instagram.