The Men's Open division could see an intense battle during the 2023 Toronto Pro Supershow!
The 2023 Toronto Pro Supershow is scheduled to take place on Sunday, June 4th 2023 in Toronto. There will be a total of 10 divisions present with winners earning qualification to the 2023 Olympia. The Men's Open division will be at the top of the list and will crown a new champion.
Mohamed Shaaban was victorious at this event in 2022 but will not appear on stage to defend his title. This is an event with a star-studded list of former champions, including Ronnie Coleman and Milos Sarcev. On Sunday, there will be another chapter written with a new name added to the list.
Below, you can find the full list of competitors along with a breakdown of the top athletes in Men's Open.
2023 Toronto Pro Supershow: Men's Open
Slavoj Bednar
Ross Flanigan
Eiren Gauley
Mike Hulusi
Hossein Kalateh
Sahar Kazes
Jangmin Lee
Jason Lowe
Morgan MacDonald
Hassan Mostafa
Joe Seeman
Robin Strand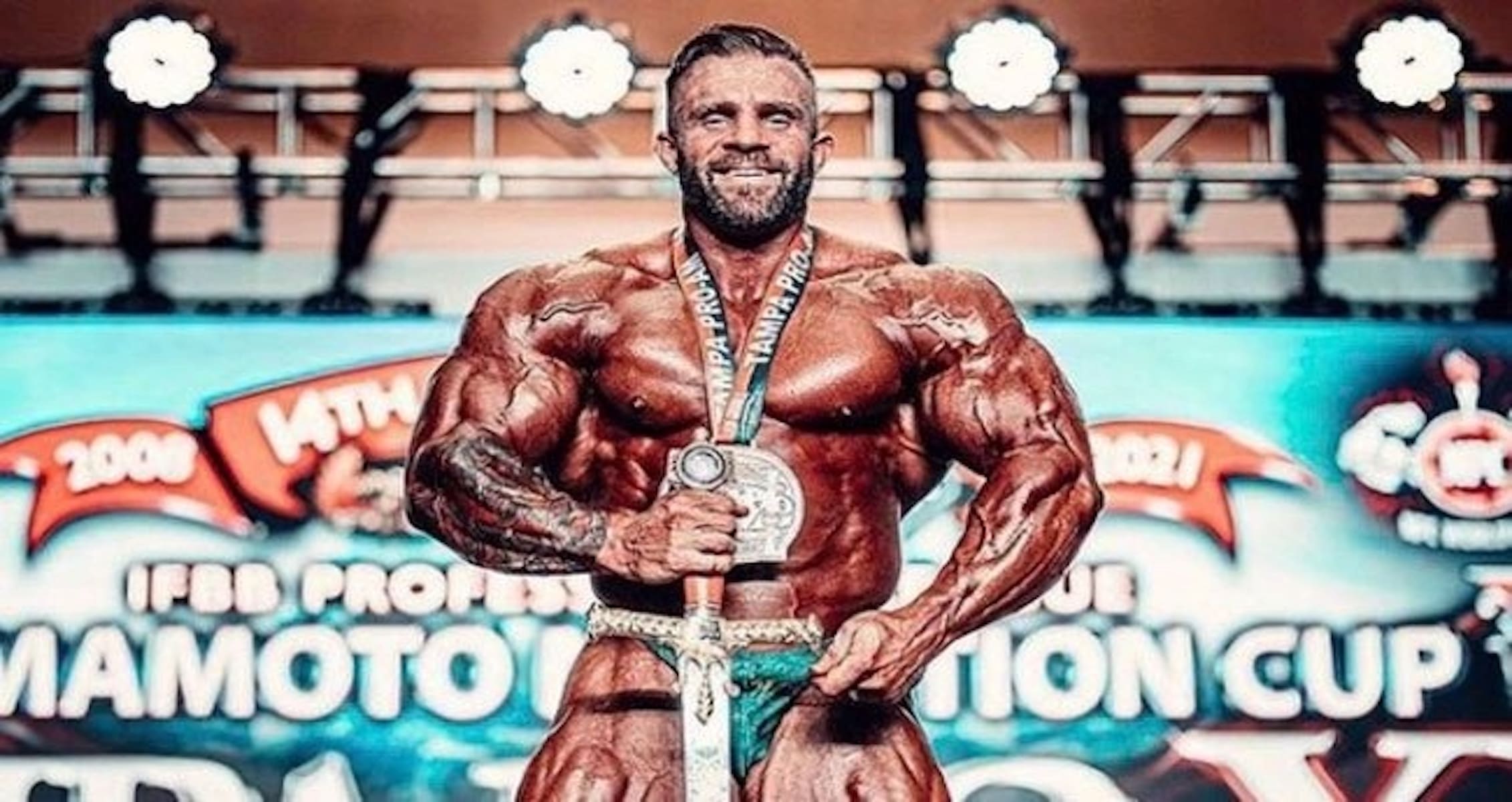 Iain Valliere
Iain Valliere will return to the stage for the first time since finishing 11th during the 2022 Olympia. He will be the highest-ranked Olympian on stage in Toronto. Last year, Valliere earned qualification by winning the 2022 Vancouver Pro and will look to do it in Canada once again. If Valliere can win, he would prepare to be apart of the Olympia for the fourth consecutive year. Entering the competition, he is considered the favorite but will have his hands full with some other competitors.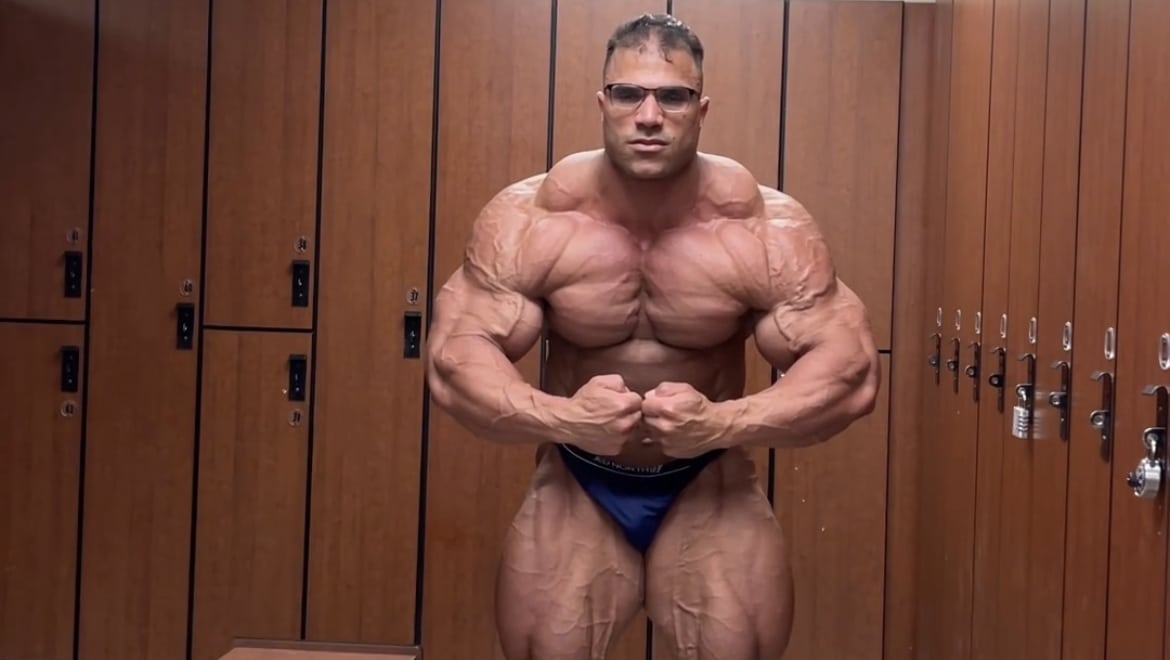 Hassan Mostafa
Hassan Mostafa continues to improve year after year. In 2022, he secured victories at the Orlando Pro and Puerto Rico Pro but was unable to appear at the Olympia. He announced that he would miss the biggest show due to health concerns. Mostafa has been working to improve his health and physique to qualify once again. In 2021, Mostafa competed seven times and was able to qualify in the points system. After a successful run last season, Mostafa is looking to build some new momentum in Toronto.
Slavoj Bednar
Slavoj Bednar has competed three times this year already and will look to continue to improve upon standing. Bednar finished fifth during the California State Pro. He will be the highest-ranking returner to the Toronto Pro after finishing fifth last year. Bednar has experience in many of the top competitions over the course of then bodybuilding season and this will be no different.
Joe Seeman
Joe Seeman returns to Toronto once again. He did not put on his best performance last year, finishing seventh, but eyes are open once again after the 2023 New York Pro. Seeman finished fourth in Men's Open, giving him some new hope heading into Toronto once again. In 2021, Seeman finished third during this event and is looking to return to the top of the scorecard.
2023 Toronto Pro Supershow: All Divisions
Men's 212
Piotr Borecki
Chris Buhr
Ming Chun Hon
Sung Yeop Jang
Hwang Shin
Nate Telow
Jordan Wise
View this post on Instagram
Classic Physique
Edgard John Augustin
Maurice Burgess
Gregory Dawson
Javier Duarte
Ali Emre
Carl Gauthier
Farzad Ghotbi
Shane Makan
Tyler Okowinsky
Samuel Paquin
Josue Isai Cortes Vargas
Dimitri Williams
Men's Physique 
Austin Belanger
Bhuwan Chauhan
Rodrigue Chesnier
Julian Colley
Gary Cooper
Francisci Alberto de la Cruz
Rory Gissing
Garrett Jenkins
Mehdi Kabbadj
Clarence Lau
Daniel Rabiela
Jason Alan Robinson
Mario Stewart
Serge Victor
Women's Bodybuilding
Tananarive Huie
Theresa Ivancik
Melina Perron
Julia Whitesel
View this post on Instagram
Figure
Dalila Alegria
Desiree Alferes
Jodi Boam
Theresa A. Dekker
Manon Dutilly
Amanda Jessica Elliott
Sally Forse
Nelly Gonzalez
Giselie Heathcote
Lauren Martin-Stow
Taylor Mauro
Lola Montez
Nina Paulus
Carmen Garcia Penalver
Nora Prado
Tamika Robinson
Paige Sabedra
Bikini
Eli Fernandez
Brittany Gilespie
Racquel Hutchinson
Nikki Kiani
Adair Libbrecht
Maritza Romano Pacheco
Sophia So Wai Pik
Ayleen Santander
Maxine Somov
Courtney Ustrzycki
View this post on Instagram
Women's Physique
Josefa Paloma Barba Bedolla
Alyssa Coppolino
Georgina D'Abreo
Leona Lynn Gairy
Cara Kerluck
Amandine Kolly
Wai Chun Virginia Kwok
Emilija Martic
Angela Noury
Renee Reefschlaeger
Diana Schnaidt
Romana Skotzen
Kyna Squarey
Nathalee Thompson
Wellness
Sandra Colorado Acal
Emily Azzarello
Lauren Barton
Anne-Marie Gobeil
Winglam Lee
Wheelchair Bodybuilding
Tim Caldwell
Jack McCann
Jason Metcalf
Bryan Williams
View this post on Instagram
For more news and updates, follow Generation Iron on Facebook, Twitter, and Instagram.