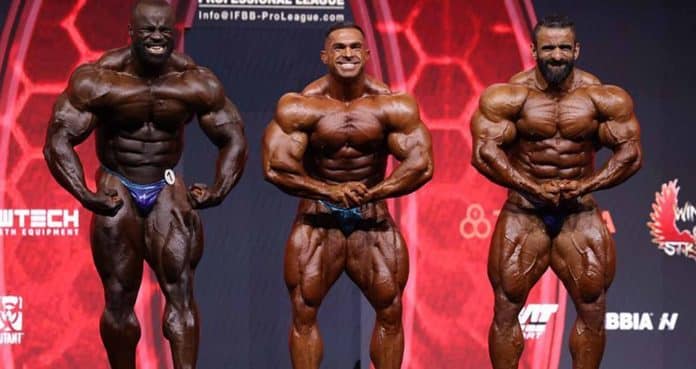 Las Vegas will once again be the host of the biggest show of the year. 2024 Olympia returns to Vegas
The 2023 Olympia is officially in the books and organizers and competitors can begin to prepare for the 2024 edition. It was announced by Olympia President Dan Solomon that the biggest show in bodybuilding will return to Las Vegas from Oct. 10-13 to celebrate the 60th anniversary of the first show.
In the early years of the show, the Olympia was taking place all over the world in multiple countries such as France, Germany, and Sweden, just to name a few. The Olympia moved to the United States full-time beginning in 1993. It has appeared in New York and Los Angeles but Las Vegas has been a primary location hosting the biggest fitness show of the year.
From 1999-2019, the Olympia was held in Las Vegas. It moved to Orlando for the following two years and has alternated locations since. Now, Las Vegas will be the host once again as the competition celebrates yet another milestone.
View this post on Instagram
It was announced that the show will take place at the Las Vegas Convention Center and that athletes will enjoy first-class resorts during their time there.
The IFBB eliminated the points system ahead of the 2023 Olympia. Bodybuilders were typically given a chance to qualify for the Olympia if they finished in the top three of the points system over the course of the season. Now, all competitors will have to win a show during the qualification period in order to be eligible for the show. This will be the case once again but there was another wrinkle added.
The league has attempted to persuade bodybuilders to compete more over the course of the year. It has done this by modifying the automatic qualification rule for 2024. The top three finishers in the Men's Open division will receive qualification automatically. This goes down from theta five in previous years.
This means that, along with all former winners of the show, Derek Lunsford, Hadi Choopan, and Samson Dauda are already qualified for the 2024 Olympia. Lunsford became the 18th Mr. Olympia champion with his victory on Saturday.
With the 2023 show now in the books, bodybuilders can begin the year-long prep for October. For those who aren't qualified, that will be step one and then they will be able to advance further into Las Vegas.
For more news and updates, follow Generation Iron on Facebook, Twitter, and Instagram.