The biography, life, and accomplishments of Adrienne Koleszar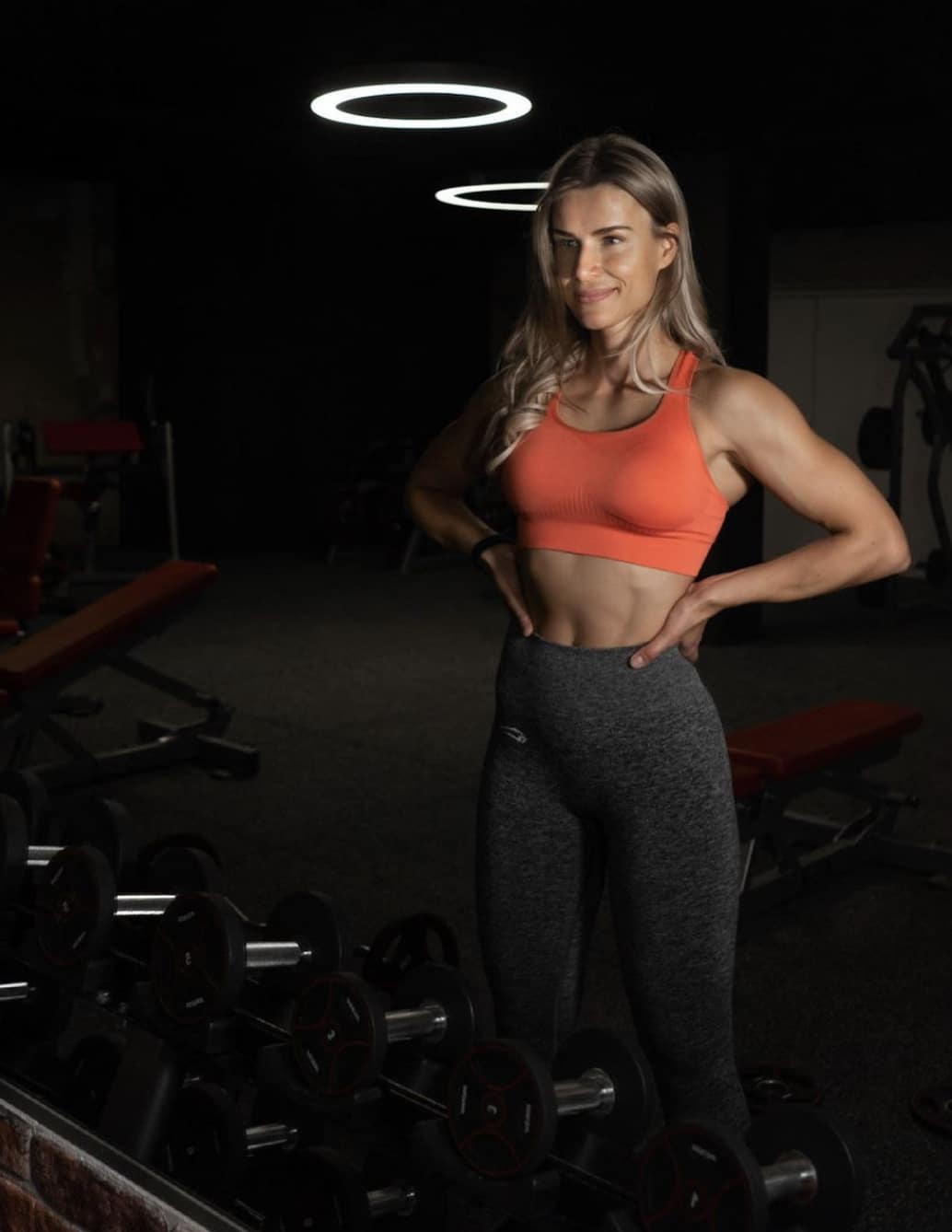 Adrienne Koleszar is a German fitness model, senior police commissioner, and former bikini competitor. Shortly after sharing her transformation photos online, she became a social media sensation, and people began looking up to her for fitness advice and motivation. 
Koleszar is one of the most-popular German female fitness internet celebrities and is also known as 'Germany's most beautiful police officer.' She has the travel bug, and her posts on social media deliver a unique combination of fitness and wanderlust. 
Below is a complete breakdown of Adrienne Koleszar's profile, stats, biography, training, and diet regimens. 
Full Name: Adrienne Koleszar

Weight
Height
Date Of Birth

135-145 lbs

5'8″

9/5/1980

Profession
Era
Nationality

Senior Police Commissioner, Bikini Competitor, and Fitness Model

2010

German
---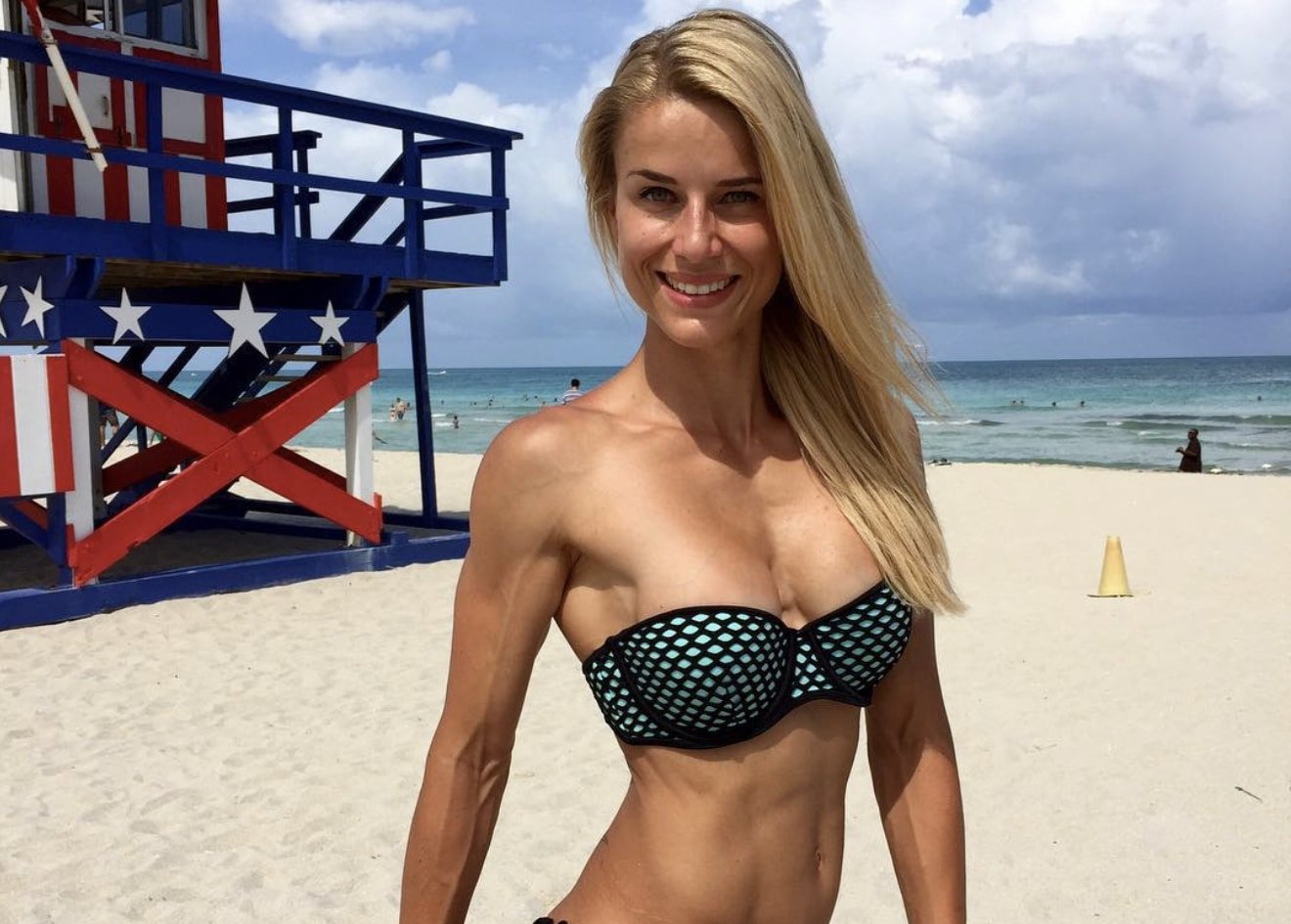 Biography
Born on May 9, 1984, in Jewel Box, Dresden, East Germany, Adrienne Koleszar started working out at the age of 14. Interestingly, her parents signed her first gym contract for her. 
Koleszar began training with the goal of reducing fat around her legs and glutes. She restricted her workouts to exercises that targeted the muscles groups. However, she soon realized her spot-reduction techniques weren't working, and she wasn't making any progress. 
After years of unfruitful hard work, Adrienne Koleszar understood that she needed to make amends to her training and diet program to see the needle budge in the right direction. 
Motivated to transform her physique, Koleszar made the necessary adjustments. According to the German fitness influencer, her diet program was her biggest problem. 
Notably, Adrienne may have started training as early as 14, but she admits that she only got it right in her late twenties.
After sticking to her new training and diet regimen for a few months, Adrienne Koleszar started noticing positive changes in her physique.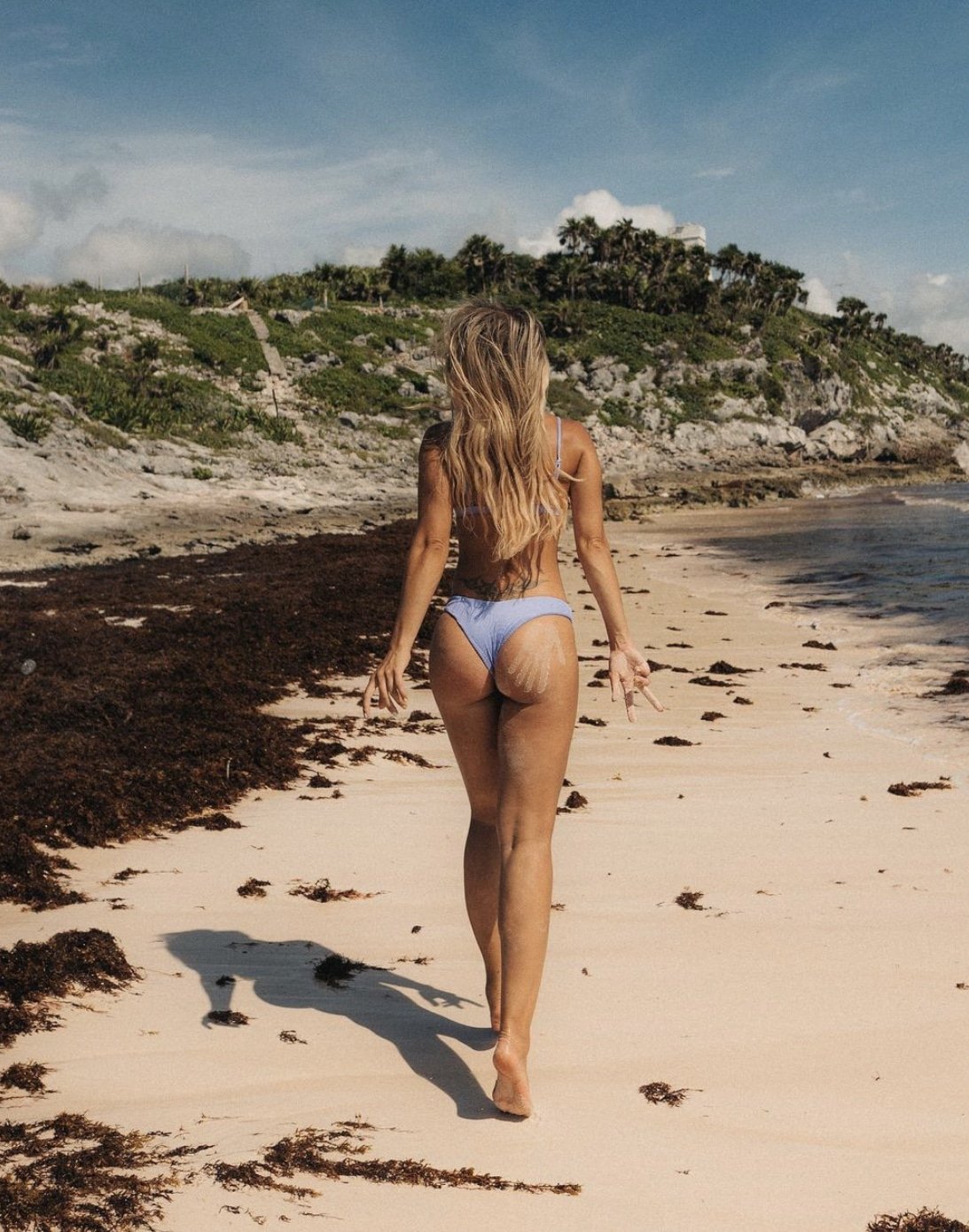 Taking Social Media by Storm
Koleszar was juggling her police work while working on her physique. Nonetheless, she began uploading her body transformation updates and lifestyle photos on Instagram. It wasn't long before her photos began gaining traction. 
"Being a police officer is more than wearing a uniform, publishing funny videos in police cars or posing with guns. I'm on active duty – which means I work in shifts, full time – no excuses," said Koleszar while discussing managing her police job with her social media accounts. "I can't just do whatever I want. I have to bear responsibility for all of my actions. The most important thing for me is to be doing a good and honest job, always looking forward and helping people no matter what happens. Be careful with prejudices, social media isn't real life!" 
As a police officer, Adrienne Koleszar is committed to addressing domestic violence cases, public brawls, and road accidents in the city of Dresden. 
Right after her 30th birthday, a tumor was found in her right chest. It was benign but large and initially very painful. She fought the tumor and returned to her normal life within a year. 
Unlike other fitness social media celebrities, Adrienne Koleszar was a late bloomer on Instagram as she shot to fame at 31. However, she has earned herself a loyal following. 
Koleszar is an example that it is never too late to start your physique transformation journey or experiment with something new. 
"The best time to plant a tree was 20 years ago. The second best time is now" — popular Chinese proverb.
Koleszar has been under fire from her superiors in police in the past for posting indecent photos on social media. Following directives, she has reduced her social media activity but has stuck to her police job and lifestyle.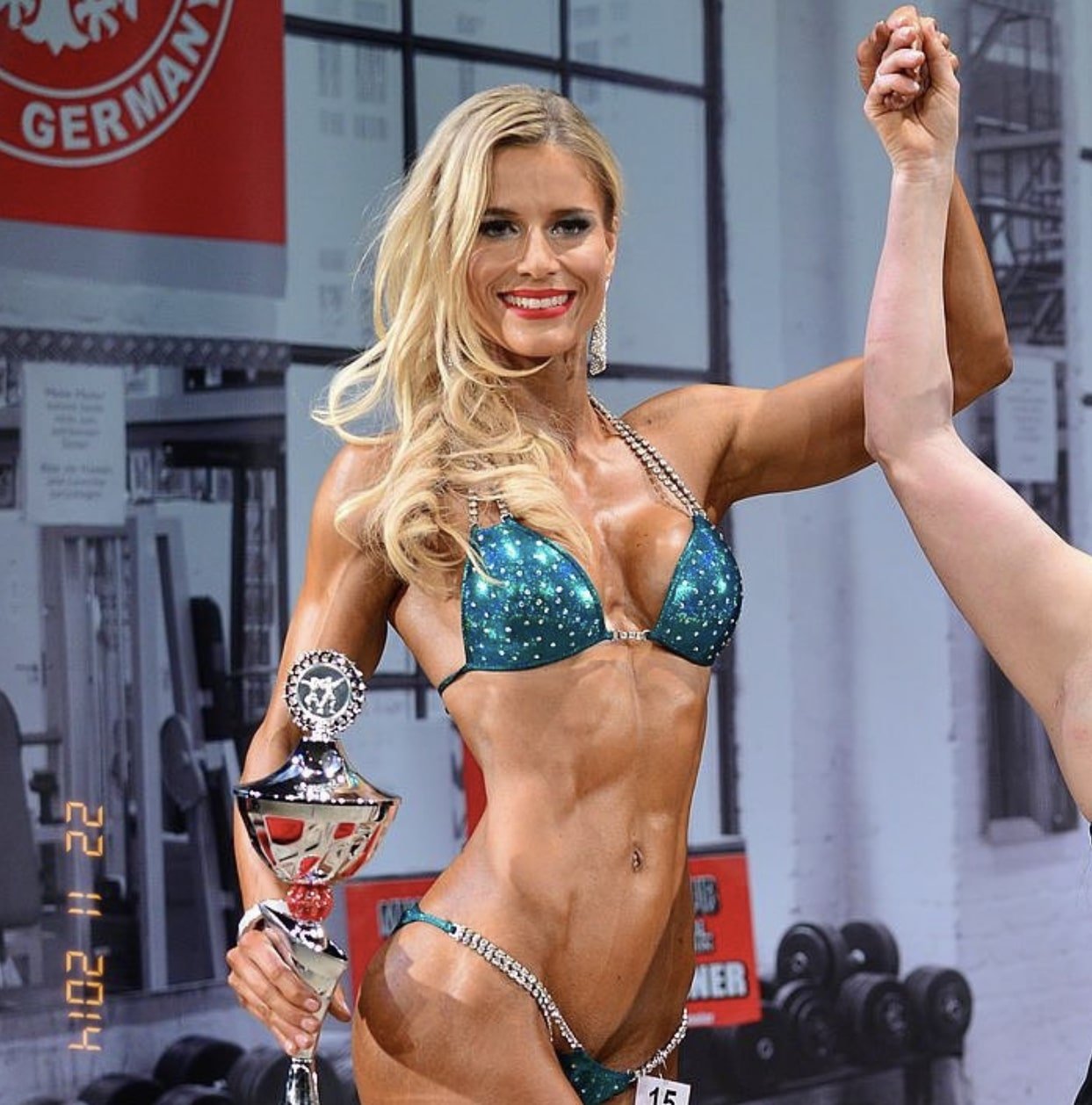 Accomplishments
2014 Int. Newcomer Cup Butzbach, 

Win and Overall Champion

2014 Int. Niedersachsencup Salzgitter, 

Win and Overall Champion

2014 German Championships Bochum German, 

Vice-Champion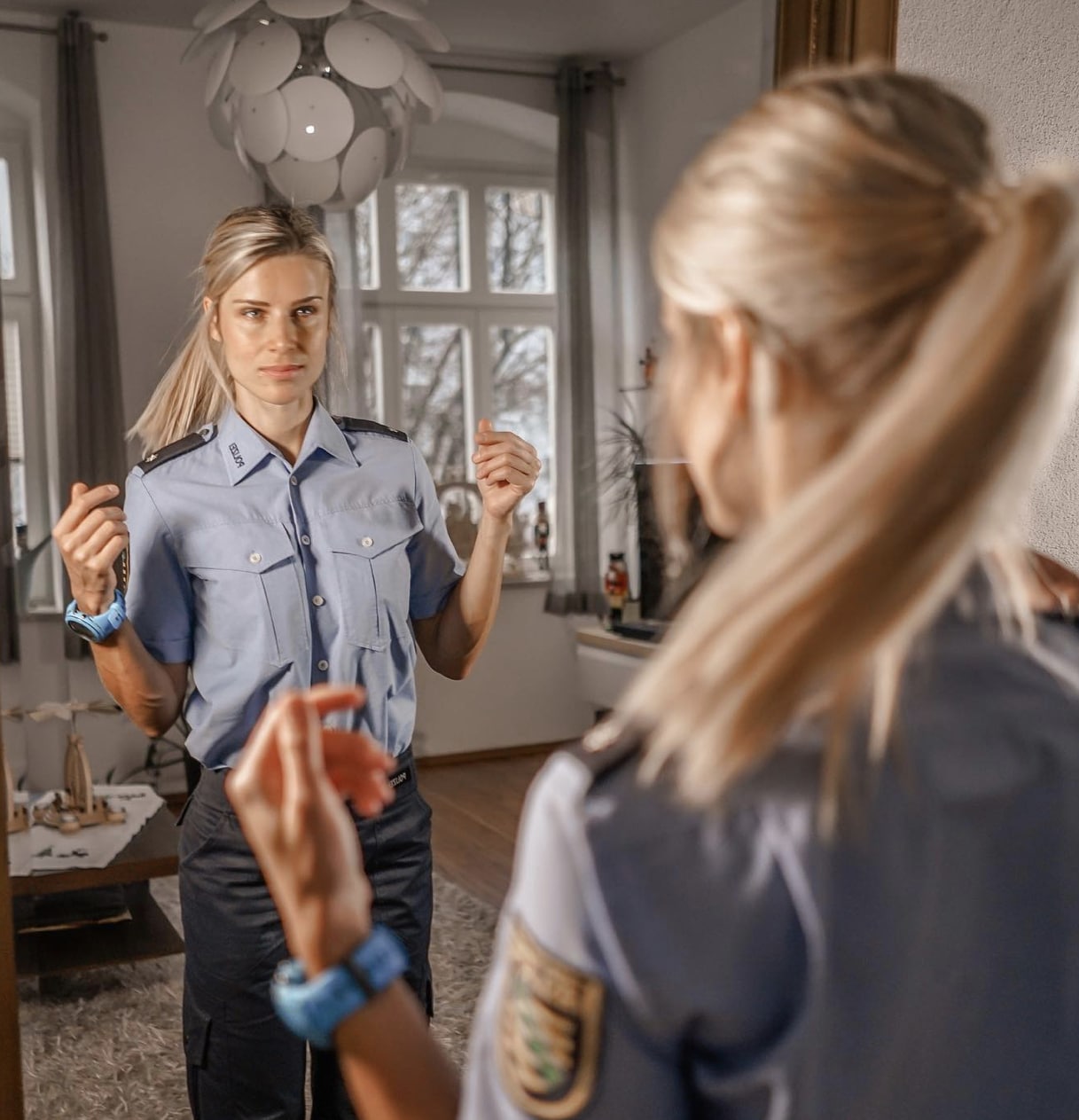 Training
Adrienne Koleszar is one of the hardest workers in the gym. She trains seven days a week and does not take any days off unless she is ill or busy with police duty. Additionally, she cycles for 40 minutes every day.
As per Koleszar, legs are her weakest muscle group, so she trains them twice a week. After years of hard work and consistency, she turned her lower body into a strength. The German bikini competitor also revealed that hip-thrust is her favorite booty-building exercise. 
"Only illness or force majeure could keep me away from the gym." — Adrienne Koleszar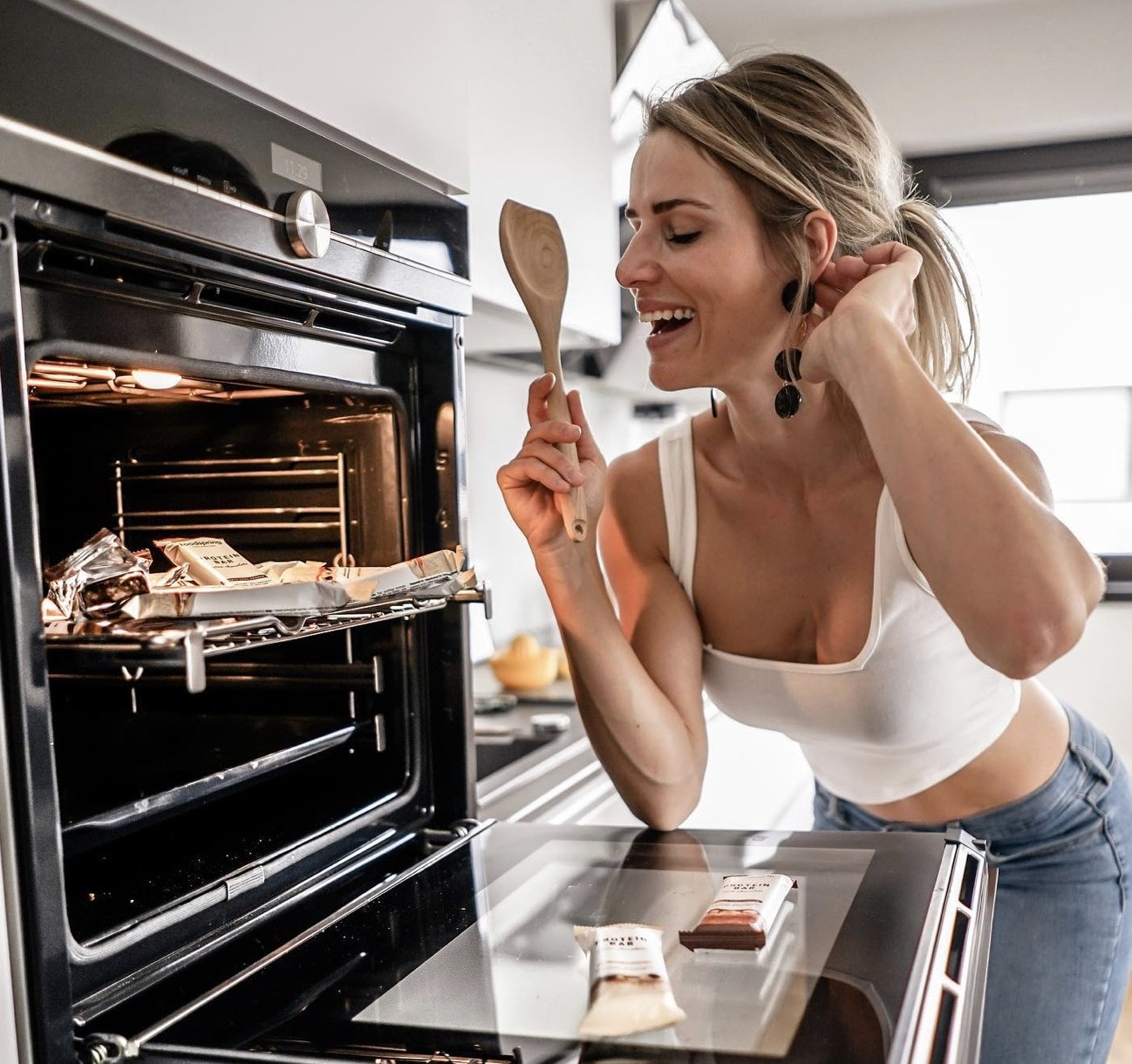 Nutrition
After wasting years due to an inefficient diet program, Koleszar understands the importance of a personalized and balanced nutrition program in an effective transformation program.
She follows a strict nutrient-dense macronutrient-focused diet to meet her daily calorie goals. Adrienne Koleszar promotes eating potato instead of rice and eats a high-carb diet. 
The German eats 2,500 calories every day to sustain herself while out enforcing the law and training in the gym. Interestingly, the average bikini girl eats anywhere between 1,500-2,000 calories every day. 
Her favorite dish is the porridge of proteins, which includes egg whites and oatmeal. "This kind of power helps me keep the body toned," explains Adrienne.
Supplements
Adrienne Koleszar uses the following supplements to maintain her physique: