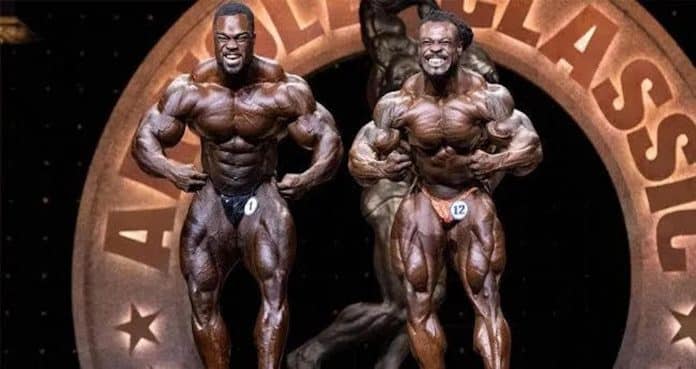 This year's Arnold Classic champion will enjoy a 50% increase in prize money.
The Arnold Classic is the second-biggest bodybuilding show of the year and the prize purse continues to increase. On Thursday, Arnold Schwarzenegger announced that the 2023 Men's Open champion will win $300,000, which is a 50% increase from last year.
The prize money at this event has gone up significantly each of the last two years. Nick Walker was crowned champion in 2021 and took home $130,000. Last year, it was Brandon Curry who earned the massive pot. Schwarzenegger, along with Arnold Sports, announced the rise in prize money via Instagram.
"@schwarzenegger and @arnoldsports are excited to announce that we are upping the ante for the 2023 Arnold Classic by increasing first place cash prize to $300k!"
View this post on Instagram
The 2023 Arnold Classic Lineup
On Friday, the official lineup was released for the 2023 Arnold Classic. Originally, there were eight men prepared to compete in Men's Open. Now, it is down to six after Charles Griffen and Blessing Awodibu dropped out.
Shaun Clarida was crowned champion in Men's 212 at the Olympia and won $50,000. This competition offers a bigger payday if able to win the show. While there is a small lineup, there is still some time if others want to enter. It will be interesting to see if some other names, and former champions, decide to take the stage in Columbus in hopes of winning this large purse.
"Thank you to all of the fans, sponsors and exhibitors for your record-breaking early support which allows us to make this fantastic announcement."
For more news and updates, follow Generation Iron on Facebook, Twitter, and Instagram.