Brian Shaw has transformed his physique after smashing through an 8 week program.
Four-time World's Strongest Man Brian Shaw has already dominated the strongman circuit. His new goal these days is dominating the scale as he hopes to drop some pounds. After a successful 8 week long program, Brian Shaw is showing off his incredible physique transformation.
The drive to take your fitness to the next level can be a daunting one to produce. Sure, you want to shed the fat, reveal all the well cultivated muscle underneath, but it takes a certain dedication, a certain will to bring it to fruition.
Brian Shaw has shown that very will to make a change in his own life.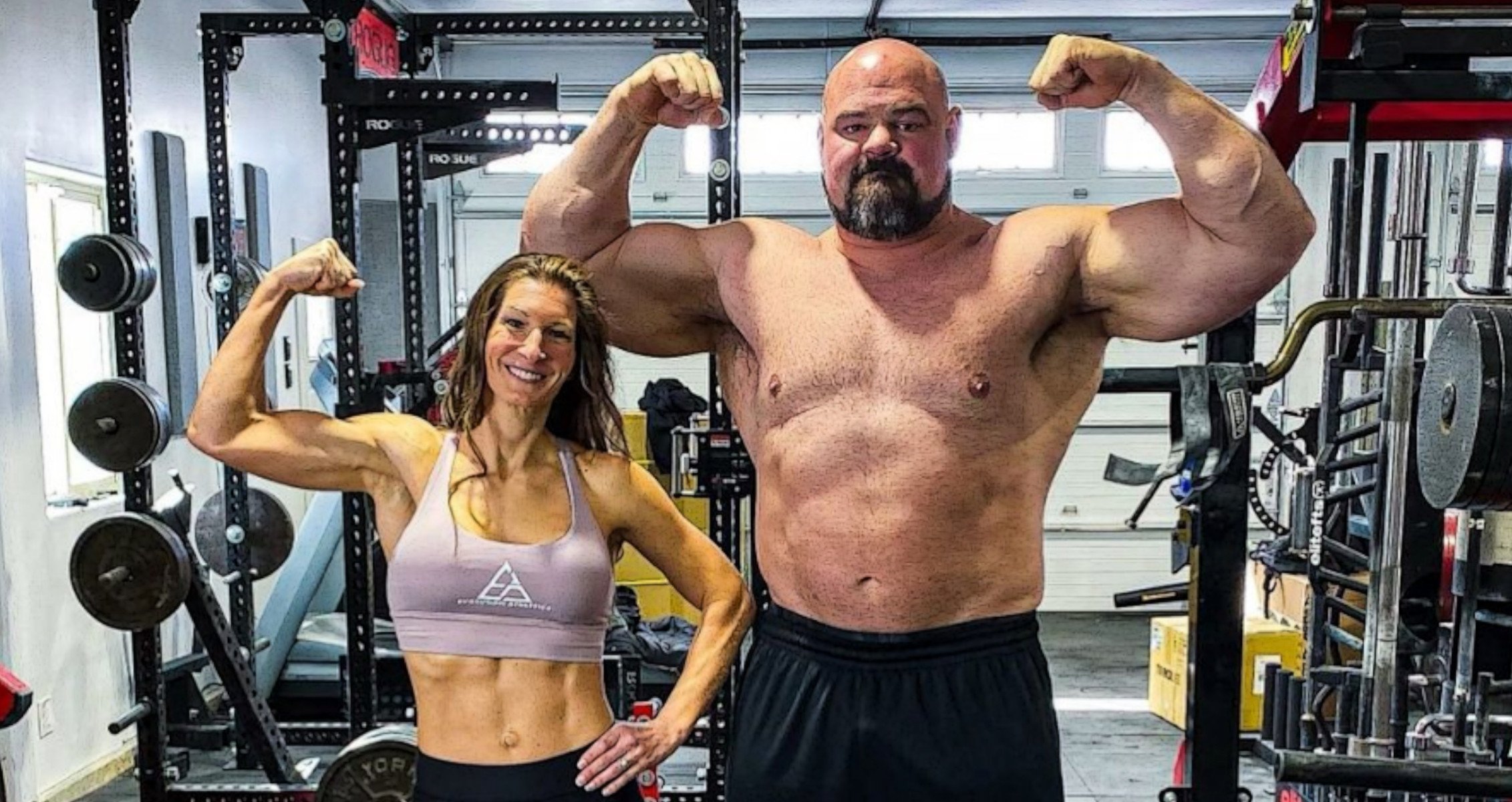 Weighing in over 400lbs as a strongman isn't unheard of. In fact, being over 400lbs is the norm. But there comes a time in every competitor's career when they have to ask themselves about the long-term effects of their chosen sport. Maintaining a body weight that high, depending on your physique and genetics, can be too much for the body to handle.
Brian Shaw made a conscious decision to drop down to 380lbs and his wife Keri has stood alongside him every step of the way. After 8 weeks of dieting and training, Brian Shaw has seen some pretty noticeable changes to his physique.
8 WEEK TRANSFORMATION!

DEXA SCAN IS LIVE ON YOUTUBE!

This has been quite the change especially for me. I started out January 1st with new goals and a mission to drop down to 380lb. Keri decided to join me for support since she didn't have much to lose. Soon we decided to do a transformation challenge on the Shaw Elite Club and the momentum started building!

It wasn't easy at the start but everyday I started seeing more progress and my fire started building. I stuck to my plan from @probodycoach no matter what…no excuses…only focused on where I wanted to go. I reached my goal of getting just under 380lbs. Keri somehow managed to shred down even more and looks incredible! 😍

With that being said now this is just my starting point to build up to WSM but the dedication I put into this only made me stronger for my prep for WSM. Never satisfied…and ready to push my body.

Thank you all for the support and thank you to my wife @fitmommy_kerishaw for always being by my side through everything! ❤️
View this post on Instagram
Shaw has been working incredible hard, taking his cardio to new levels.
View this post on Instagram
But He isn't neglecting his weight training one bit.
View this post on Instagram
What do you think of Brian Shaw and his 8 week physique transformation?
For more news and updates, follow Generation Iron on Facebook, Twitter, and Instagram.
---
Managing Editor at Generation Iron, Jonathan Salmon is a writer, martial arts instructor, and geek culture enthusiast. Check out his YouTube, Instagram, Twitter, Facebook, and Sound Cloud for in-depth MMA analysis.