CBD has the potential to significantly improve your muscle and recovery goals as an awesome supplement.
Product Overview
As athletes looking to build muscle and enhance recovery, finding a seriously effective supplement to assist us can be a make or break for all our gains and CBD is one such supplement to help us get there. The CBD industry is buzzing right now and has grown in popularity for its effective benefits and safety as a pain and recovery aid. As a supplement people can trust putting in their bodies, it is no wonder why so many have gravitated towards using CBD for the health, wellness, and fitness goals. CbdMD is a great company and their Premium CBD Oil Tincture is awesome for giving you a healthy dose of CBD to aid in any muscle and recovery goals.
Since CBD comes in many forms, it is important to figure out your preference. This supplement comes in forms like oils, capsules, gummies, vapes, topicals, and others, so as you can see, the choices may seem overwhelming. With so many companies trying to capitalize on this new growing industry, finding a high quality product may seem harder than it truly is. A company like cbdMD knows exactly what athletes need for muscle and recovery and what everyday folks need for pain and relief and their Premium CBD Oil Tincture is a prime supplement example of top tier CBD tincture.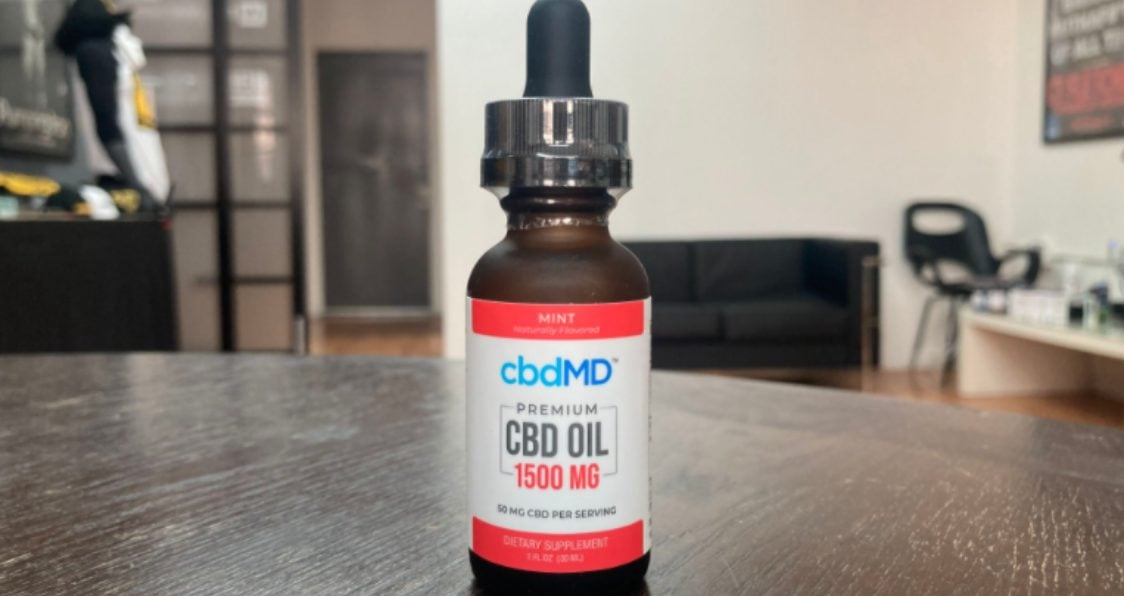 cbdMD is on a mission to enhance the overall quality of life while bringing CBD education, awareness, and accessibility to all. Knowing exactly what CBD can do for people is important to them as they strive to make everyday wellness your new normal through the power of innovation, premium product selection, and a true passion to help the consumer. By working with athletes and other health-minded partners, cbdMD is a trusted and reputable source to get all your CBD supplements.
cbdMD Premium CBD Oil Tincture Highlights
These Premium CBD Oil Tinctures deliver a superior Broad Spectrum CBD formula with natural MCT carrier oil to provide consistent quality that can support your everyday wellness. Jam packed with supporting cannabinoids and working with terpenes, this CBD oil offers you amazing benefits like supporting calmness, enhancing exercise performance, managing daily stress, and complimenting a healthy wellness routine.
CbdMD uses industrial hemp grown right in the United States that is third party tested in ISO-certified laboratories to ensure consistency and top quality. It is gluten-free, vegan, and non-THC with amazing flavors and many strengths depending on your preference. When looking for the right supplement for muscle and recovery, cbdMD oil tinctures are the way to go.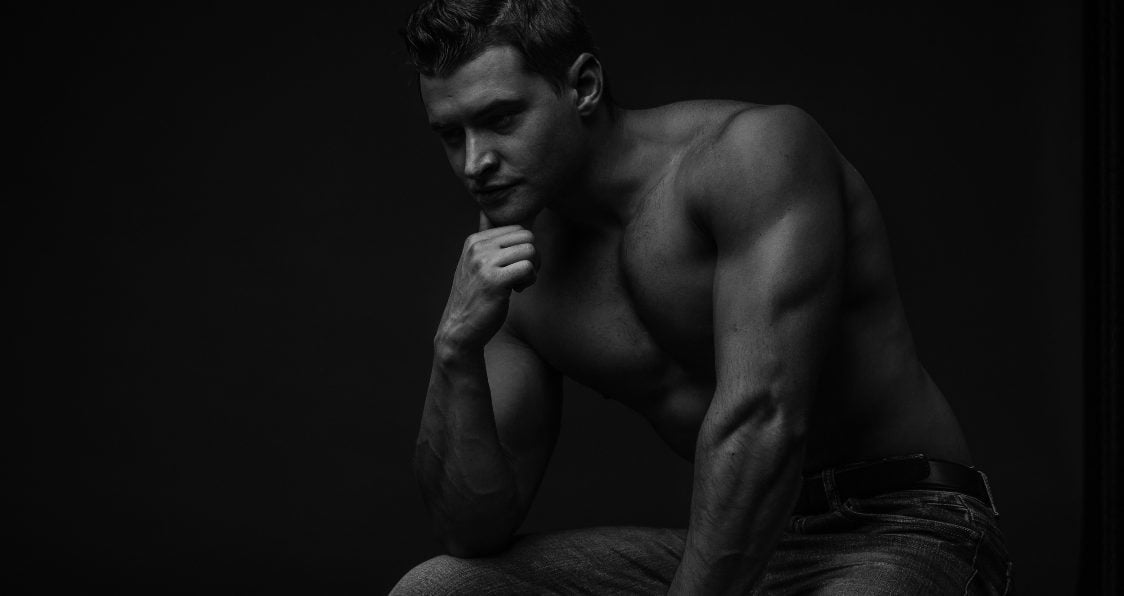 Ingredients
MCT Oil (1g)
MCT oil is derived from fat called medium-chain triglycerides which come from coconut or palm kernel oil. When combined with CBD into a supplement, it can allow for faster and better absorption of CBD so your body gets all the benefits quickly and effectively. MCT oil is also a great source of energy for the brain and pairs well with a high quality CBD (1).
Proprietary Hemp Extract Blend (50.5mg)
Naturally occurring phytocannabinoids (Cannabidiol, Cannabigerol, Cannabinol) are cannabinoids found in the cannabis plant. They are able to interact with our body's natural systems via the endocannabinoid system which is essential for bodily homeostasis and maintaining a healthy response to internal and external factors. Benefits include relieving pain, reducing anxiety and depression, promoting better sleep, and supporting your immune system, among many others (2,3,4).
Other Ingredients
Natural Flavor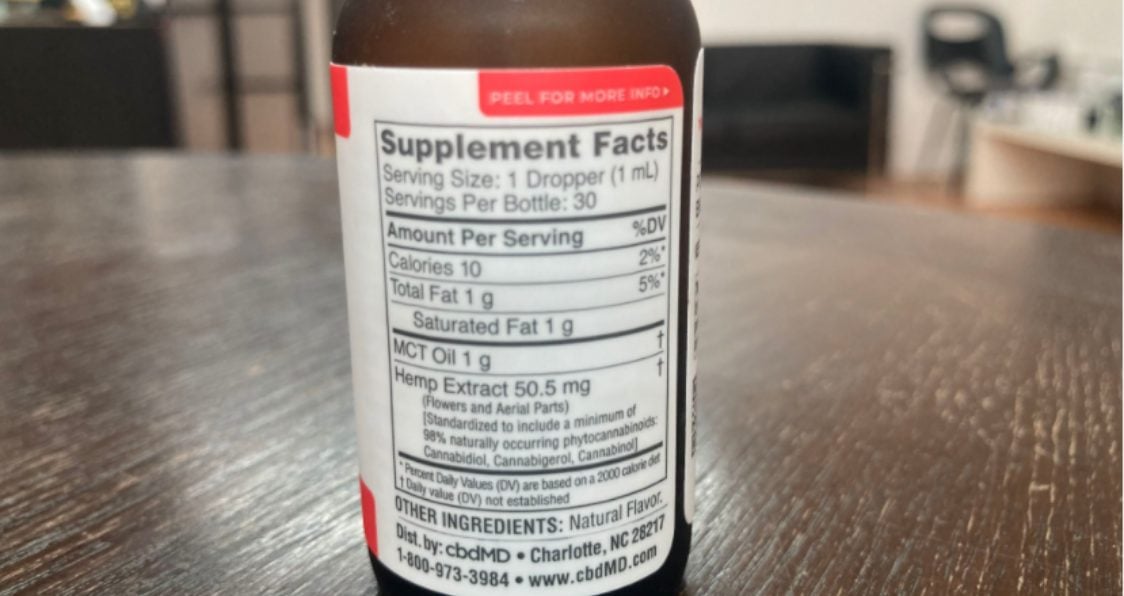 | | |
| --- | --- |
| Type Of Application | Tincture |
| CBD Dosages | 300mg, 750mg, 1,500mg, 3,000mg, 5,000mg, 7,500mg |
| Calories | 10 |
| Fat | 1g |
| Flavors | Natural, Berry, Orange, Mint |
| Best Way To Take | Take 1 serving and place it under your tongue. Let it sit for a moment before swallowing. |
Price, Flavors & Effectiveness
cbdMD Premium CBD Oil Tincture is a great CBD supplement designed to support all muscle and recovery needs. With 30 servings per bottle, 1 dropper (1mL) is a serving size to give you everything you want out of this CBD supplement. With four great flavors in Natural, Berry, Orange, and Mint, you can't go wrong on the taste.
Pros
Superior Broad Spectrum CBD formula
Great benefits and supporting cannabinoids
USA-grown hemp and third party tested
Gluten-free and vegan
Cons
Price: Range from $29.99 to $209.99
---
cbdMD Premium CBD Oil Tincture was Best Overall Tincture on our list of the Best CBD Supplements. Check it out here for more awesome CBD supplements!
---
Featured cbdMD Athlete
James "Flex" Lewis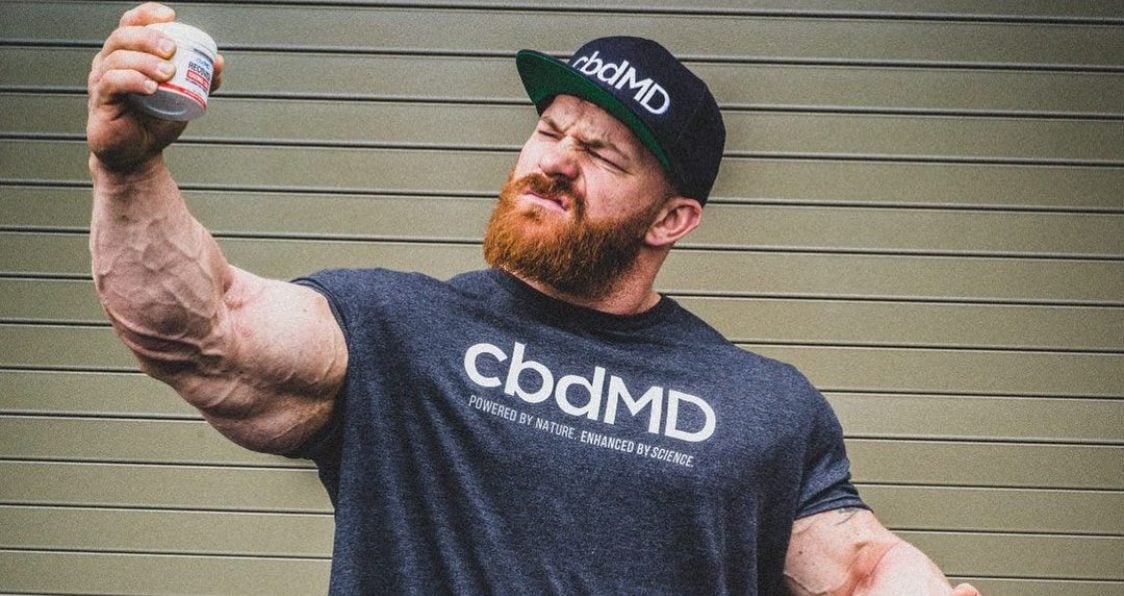 Flex Lewis is an IFBB pro bodybuilder with an extensive bodybuilding career and cbdMD athlete. To help with his own muscle and recovery goals, Lewis relies on cbdMD to provide him with the best CBD supplements around in order to take full advantage of their awesome products. Lewis is a 7-time Olympia 212 winner with a win at the 2014 Arnold Classic in the 212 event. Looking to continue an accomplished career, Lewis continues to use cbdMD supplements to power him through to the end.
Overall Value
cbdMD Premium CBD Oil Tincture is an awesome CBD supplement designed to support a number of benefits in a safe and effective way. With a Superior Broad Spectrum CBD formula, this supplement is jam packed with everything you want and need for muscle and recovery and can prove to be worthwhile in the long run. cbdMD is a company who understands the needs of athletes, fitness folks, and everyday people and works tirelessly to produce only the best CBD supplements. What you are really getting is a well-thought out and researched CBD tincture with awesome benefits, great flavors, and real safety and effectiveness. Try cbdMD Premium CBD Oil Tincture today and see what this can do for your muscle and recovery goals.
Try cbdMD Premium CBD Oil Tincture Today
Generation Iron may receive commissions on purchases made through our links. See our disclosure page for more information.
Let us know what you think in the comments below. Also, be sure to follow Generation Iron on Facebook, Twitter, and Instagram. 
*Images courtesy of cbdMD, Flex Lewis Instagram, and Envato
References