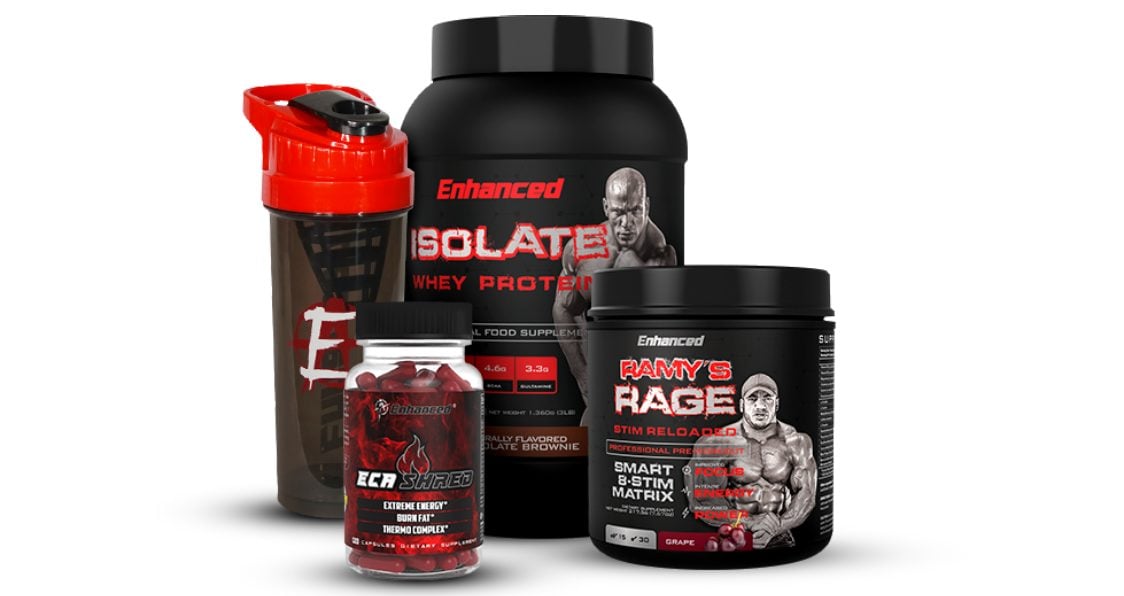 Is this supplement stack from Mr. Olympia Champion Big Ramy worth the hype?
A supplement stack is perfect for building muscle and aiding in all your goals, for it provides great supplements meant to be stacked together for the ultimate gains experience. While it often times is nice to pick and choose your own supplement for all of your needs, having a set stack already in place can alleviate the headache and give you the best chance at seeing the growth you want most. Enhanced Big Ramy Stack takes three of their amazing featured supplements from Mr. Olympia Champ Big Ramy and combines them into one stack absolutely worth trying.
Enhanced Labs are a team of bodybuilders, chemists, and innovators who joined together to disrupt a chaotic industry by doing absolutely whatever it takes to come out with the most effective hardcore supplements line on the market. By always staying on the cutting-edge advancements in technology and chemistry, Enhanced Labs gives their customers the continuous edge they desire most.
Enhanced Big Ramy Stack is a great supplement stack designed for all your workout needs. A protein powder, pre-workout, and fat burner will all work together to boost those bodybuilding and performance goals.
Enhanced Big Ramy Stack Highlights
Enhanced Labs team announced their newest stack, The Big Ramy Stack, which contains everything you need for lean muscle growth, fat loss and to unleash hell during your workouts. The Big Ramy Stack combines Enhanced Whey Isolate protein powder for muscle growth and recovery, Ramy's Rage for pre-workout energy and performance, and ECA Shred for fat loss and appetite suppression. An Enhanced Shaker bottle is also thrown in at no additional cost!
Enhanced Whey Isolate Ingredients and Nutritional Information
Enhanced Whey Isolate is a 100% pure whey isolate that is free from lactose, soy, and fillers. In addition, trademarked DigeSEB digestive enzyme blend were added for better protein utilization within the body. And because building serious muscle mass takes a lot of protein, Enhanced Whey Isolate comes in a massive 3-pound container!
Check out more information about Enhanced Whey Isolate in our individual review here!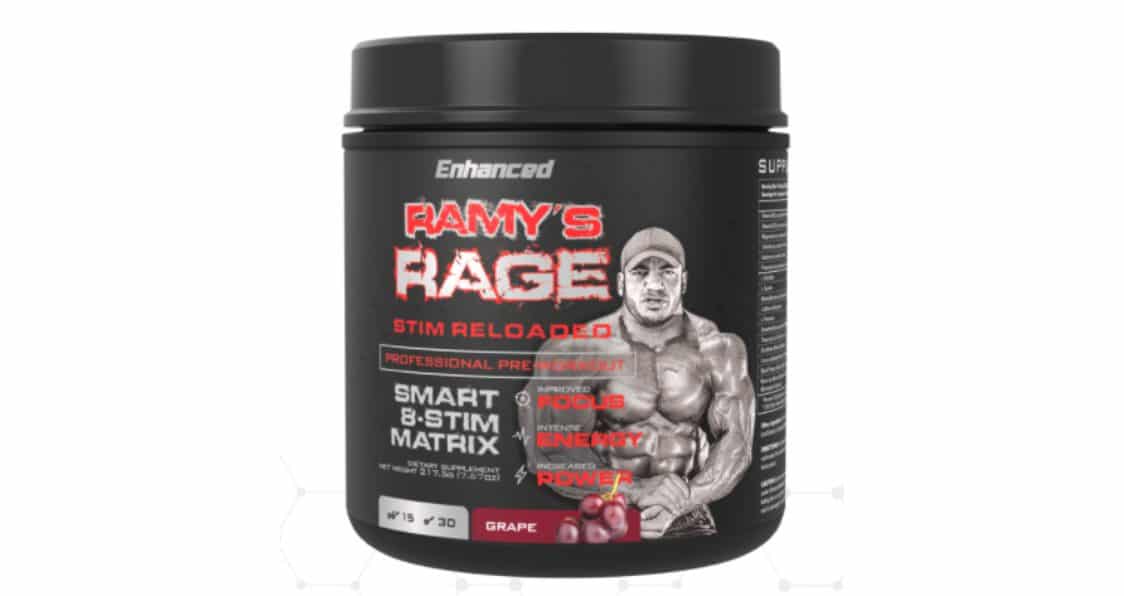 Ramy's Rage Ingredients and Nutritional Information
Ramy's Rage features a smart simulant matrix that will unleash your inner beast in a way that is muscle pumping and mind blowing. Ramy's Rage uses novel stimulants like Dynamine, Theacrine, and Cocoabuterol to deliver explosive energy, laser focus and unstoppable endurance. Best of all, Ramy's Rage doesn't contain mega dosages of caffeine so there is no crash.
Check out more information about Enhanced Ramy's Rage in our individual review here!
ECA Shred Ingredients and Nutritional Information
ECA Shred targets fat loss through five different pathways by burning fat, preventing fat storage, suppressing appetite, boosting energy and improving mood. The Enhanced Labs formulations team was able to make such an effective product because all the ingredients in ECA SHRED work synergistically with one and another. This allows the ingredients to work even more efficiently then taking them individually.
How To Take The Big Ramy Stack?
| | |
| --- | --- |
| Before Breakfast | 1 serving ECA Shred |
| Pre-Workout | 1 serving Ramy's Rage |
| Post-Workout | 1-2 servings Enhanced Whey Isolate |
Price & Effectiveness
The Big Ramy Stack contains 3 pounds of Enhanced Whey Isolate, 30 scoops of Ramy's Rage, 30 servings of ECA Shred and an Enhanced Shaker bottle.
Pros
3 supplements for $107.97
Massive 3-pound protein container
Safe and non-hormonal
Clinically validated
Cons
Price: The Big Ramy Stack is offered directly from Enhanced Labs for $107.97. Enhanced Labs offers Free shipping ANYWHERE in the world.
If you live in the United States, your order ships FREE no matter what you buy. If you live outside the US, your order ships for free when it's over $169.
Overall Value
Enhanced Big Ramy Stack is what you need to develop and build muscle, burn fat, and unleash hell during your workouts. Three great supplements paired together means you only get the best out of these products. A protein powder, pre-workout, and fat burner are the top supplements to use to see gains and with this stack, you get all three in one go. Give The Big Ramy Stack a try and watch your gains explode as these all work together for your benefit only.
If you have any questions about The Big Ramy Stack or any of the other Enhanced Labs products, reach out to the Enhanced Labs Chemical Engineer Trevor Kouritzin by emailing [email protected]
Try Enhanced Big Ramy Stack Today
Generation Iron may receive commissions on purchases made through our links. See our disclosure page for more information.
---
Let us know what you think in the comments below. Also, be sure to follow Generation Iron on Facebook, Twitter, and Instagram. 
*Images courtesy of Enhanced