Improve performance, strength, stamina, and more with this testosterone support complex.
Product Overview
Those suffering from low testosterone levels know how debilitating that can be to their training and performance, let alone their overall health. With a great supplement like a testosterone booster on your shelf, however, you can work to tackle these issues no problem. Great ingredients packed into a powerful formula is exactly what you need to see those gains you want most. Evlution Nutrition EVL TEST is a great testosterone boosting supplement with a strong testosterone support complex able to improve everything from performance, strength, stamina, and much more.
What a good testosterone booster will do is work to boost your testosterone levels so you don't suffer from low levels again. Able to increase sex drive, improve muscle mass, enhance bone density, change your body composition, and aid in cognitive functioning, among other benefits, you have a great product on your shelf to keep you working hard and seeing great gains. EVL TEST can do this and more so for those in need, definitely read on.
EVLTEST contains great ingredients essential for testosterone boosting and support. This is perfect for those looking for a natural performance boost.
Evlution Nutrition is on a mission to produce high quality supplements that are innovative and effective to support all of your goals. A strong passion for sports nutrition, they know what athletes need to succeed and they know how important supplementation is to a well-rounded and well-structured routine.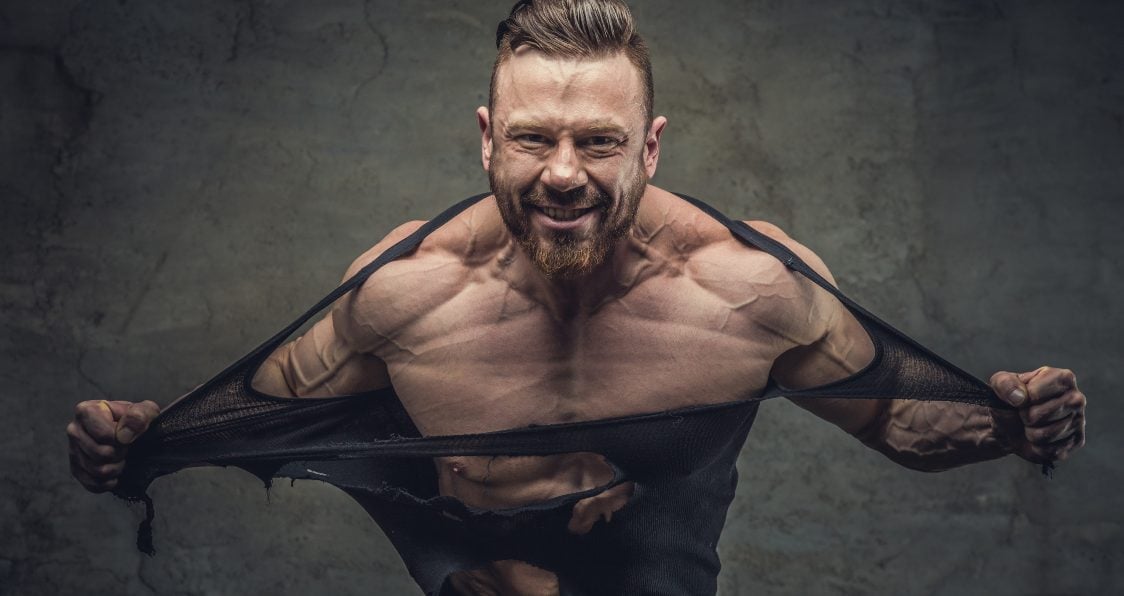 EVL TEST Highlights
Evlution Nutrition EVL TEST is a high-performance testosterone booster able to optimize performance and provide for a host of benefits that you need most from a great booster. With 8 powerful ingredients packed into this ultimate testosterone support complex, what you will find is a fully transparent label to improve performance, strength, stamina, sleep, and recovery after intense workouts. Low testosterone can be a killer for your gains, but this supplement is what you need to see those results you need most.
Ingredients
D-Aspartic Acid: Can improve testosterone levels by increasing follicle stimulating hormones and luteinizing hormone production (1).
Tribulus Terrestris Fruit Extract: May enhance libido and support testosterone levels while improving muscle mass and sperm motility (2).
Fenugreek Seed Extract: Supports testosterone production and reduces enzymes that can convert testosterone into estrogen (3).
DIM: Diindolylmethane works to maintain a healthy balance between testosterone and estrogen to protect those testosterone levels from falling (4).
Magnesium: Needed to help metabolize Vitamin D more efficiently, this also works to improve performance (5).
Zinc: Plays an important role in helping free testosterone levels and modulating serum testosterone levels in men (6).
Other Ingredients
Vitamin D3, Vitamin B6, Microcrystalline Cellulose, Vegetable Stearates, Carboxymethylcellulose, Povidone, Silicon Dioxide, Hypromellose, Glycerine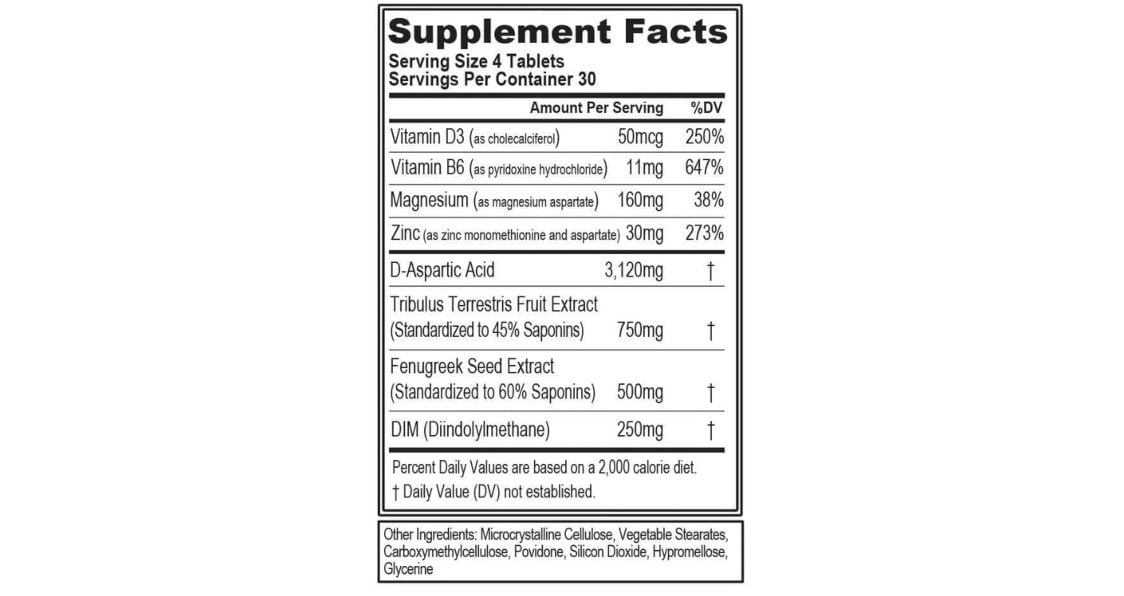 | | |
| --- | --- |
| Number Of Ingredients | 8 |
| Number of Servings | 30 |
| Serving Size | 4 Tablets |
| Highest Dosed Ingredient | D-Aspartic Acid (3,120mg) |
| Best Way To Take | Take 4 capsules daily. |
Price & Effectiveness
Evlution Nutrition EVL TEST is a great testosterone booster with tons of benefits to performance, strength, stamina, and more. This testosterone support complex has a serving size of 4 tablets with 30 servings per container.
Pros
Transparent label and a great combo of testosterone supporting vitamins and minerals
Great benefits to better sex drive, muscle mass, stamina, and more
Affordable price and price per serving
Cons
Large pill size may not be conducive for some
Some side effects were reported so checking with a doctor may be wise
Price: $29.99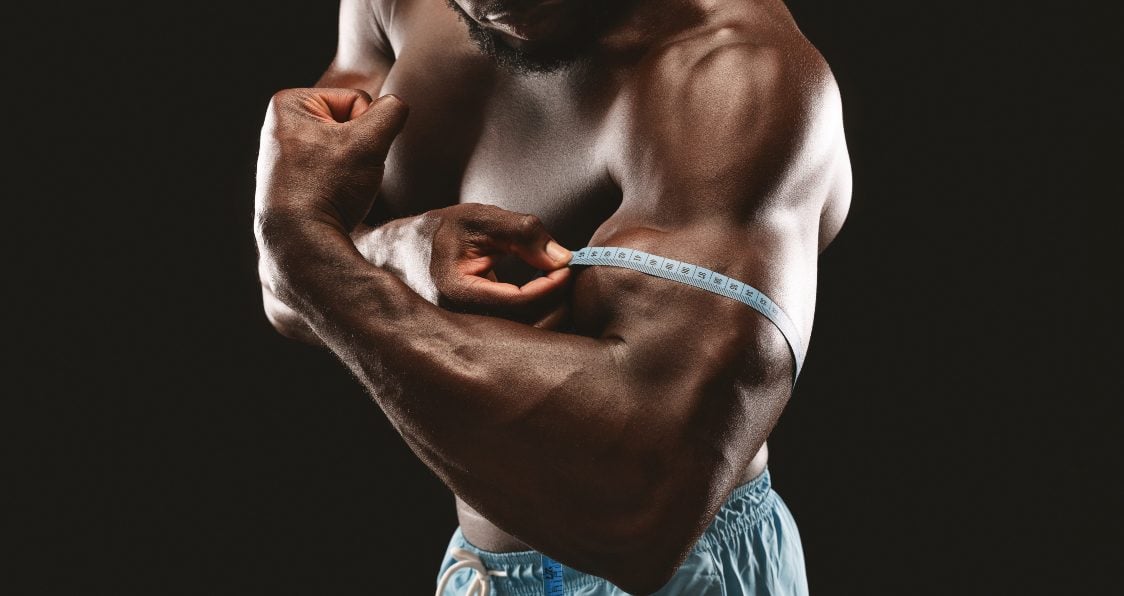 Is EVL TEST a safe supplement?
Yes. This is one of the most powerful overall testosterone boosters in the market. It brings a myriad of health benefits and advantages including increased stamina and improved sleep. It is thus, safe to use, however, consult an expert with further questions.
Mild side effects occur in a few users. Most of them can be averted when you stick with the recommended dosage. The other step to take is to keep your workouts consistent and also balance it with a healthy diet. Acne, nausea, dizziness, mild headaches are some of the symptoms that a few users notice. Most of these settle down when your body gets accustomed to the supplement.
When & Who Should Take EVL TEST?
EVL TEST should be taken as four pills for a single serving. For noticeable improvement in sleep, this supplement should be taken on empty stomach and 30-60 minutes before going to bed. Those looking to raise their T levels and improve health and performance can benefit from this.
---
Check out our list of the Best Testosterone Boosters for more great T boosting and supporting supplements!
---
Wrap Up
Evlution Nutrition EVL TEST is that testosterone booster you need, especially if you're suffering from low T levels. Able to improve performance, stamina, and strength, plus many more benefits, this booster is perfect for those gains. Evlution Nutrition knows the needs of athletes and seeks to produce only the best products to enhance training, performance, and overall health and wellness. What you are really getting is a powerful testosterone support complex with great ingredients and a fully transparent label. Try Evlution Nutrition EVL TEST today and work to kill those testosterone deficiencies.
---
Generation Iron may receive commissions on purchases made through our links. See our disclosure page for more information.
Let us know what you think in the comments below. Also, be sure to follow Generation Iron on Facebook, Twitter, and Instagram. 
*Images courtesy of Evlution Nutrition and Envato
References