Flex Wheeler believes it was smart for Big Ramy to do the Arnold Classic.
The upcoming Arnold Classic has drawn much attention because of the increased prize purse and list of competitors growing. Some of the top names in the sport have thrown their hat into the ring for the show in March, with Big Ramy being one of them. Bodybuilding legend Flex Wheeler believes it was smart for the former Mr. Olympia to join but it is important that he wins.
Wheeler knows a thing or two about winning the Arnold having done it four times over the course of his career. He brought a physique to the stage that displayed great symmetry and conditioning. Now, Wheeler remains a great mind in fitness and bodybuilding.
During a recent appearance on OlympiaTV, Wheeler got the chance to discuss the Arnold Classic. He was featured on a panel including host Terrick El Guindy, Shawn Ray, Bob Cicherillo, and Nick Walker.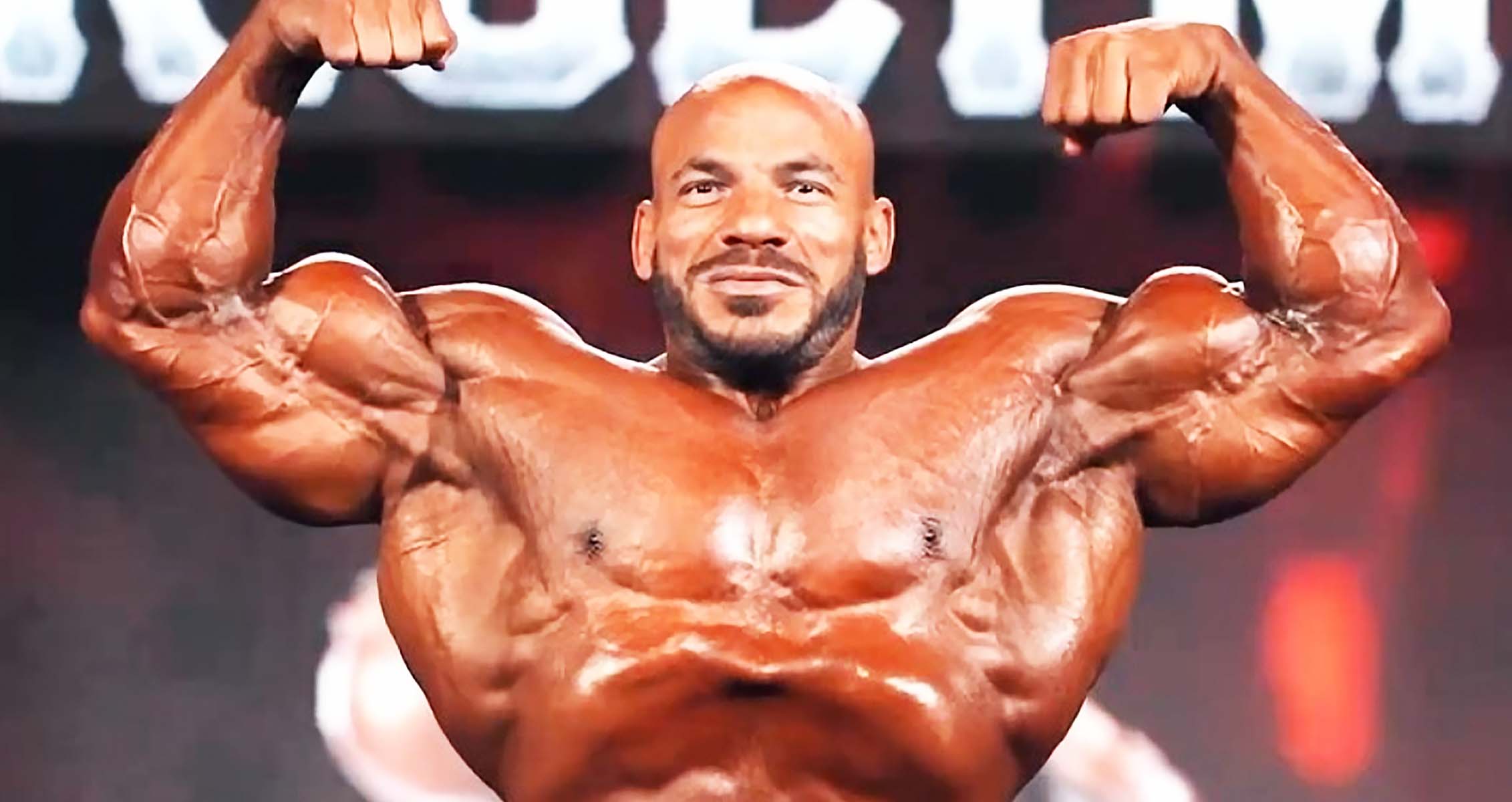 Flex Wheeler Believes Big Ramy's Time Could Be Ending
During this appearance, Flex Wheeler was able to touch on different aspects of the Olympia and upcoming Arnold. This includes Derek Lunsford remaining out of the running, despite the prize of $300,000 and his runner-up finish at the 2022 Olympia.
On Friday, Big Ramy announced that he will take the stage in Columbus following a fifth-place finish at the biggest show of the year. According to Wheeler, he has to win in order to remain in conversation.
"If Ramy doesn't come in and win this show, people are not going to be discussing him at the Olympia. They're going to be discussing Nick because he won the show."
Nick Walker was crowned Arnold Classic champion back in 2020 before deciding not to defend his title last year. He was able to improve two places up to third during the Olympia and will now look to add his second Arnold title. Walker will likely enter as the favorite this year.
View this post on Instagram
Lunsford has backed up the notion that he will not compete in March. Wheeler took the time to discuss the aspect of time in bodybuilding and how he believes that athletes should compete when they can, referencing both Ramy and Lunsford.
"The window of time changes everything for all athletes and you know what, Father Time is undefeated. You're sitting there waiting as you get older, that window of tie might close and you might never be able to do it again. That's why I believe, take the opportunity while you have it. Go and compete. Compete as often as you can," Flex Wheeler said.
It was a quick fall for Big Ramy, who was crowned Olympia champ in 2020 and 2021. His conditioning was off despite putting on even more mass in the offseason. With the new generation of bodybuilders coming up, it will be interesting to see if Ramy can make the improvements to return. Walker was quick in his assessment while Wheeler discussed age in bodybuilding.
"I think my man is done," Nick Walker said.

"Is he too old to fix his problems? Age isn't a factor when it comes to it. It's more how much mileage do you have on you?," Wheeler said.
For more news and updates, follow Generation Iron on Facebook, Twitter, and Instagram.