Flex Wheeler had Samson Dauda winning the show from the start.
The 2023 Arnold Classic turned into a three-way battle at the top during the Men's Open final. Nick Walker and Andrew Jacked were considered two of the favorites but it was another competitor who proved dominant. Following the show, Flex Wheeler believes that Samson Dauda was able to separate himself.
The Arnold Classic was completed just 10 days ago with Samson Dauda taking home the prize. When the organizers decided to raise the prize purse to $300,000, some competitors decided to enter. Nick Walker was one of these additions. After a third-place at the Olympia, Walker was the favorite coming into the Arnold.
Nick Walker shared an Instagram story following the Arnold asking fans not to go after the judges or other competitors. He also claims that he was not interested in doing the Arnold but decided to go in once the money was raised and he was asked. After a loss in Columbus, Walker could be more motivated than ever in the Olympia.
Wheeler has been dealing with different health issues of his own but remains up to date in the world of bodybuilding. During a recent interview, he recapped the action from a few weeks ago.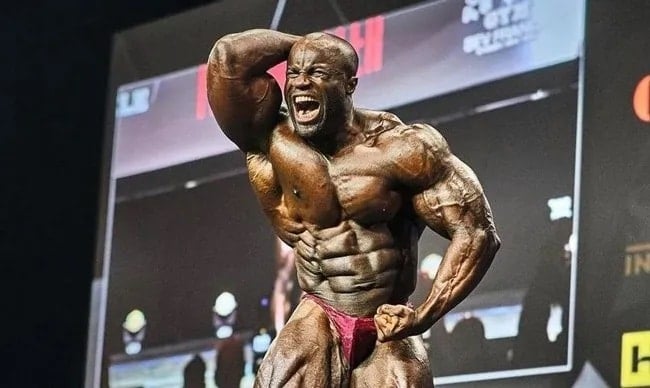 Flex Wheeler Highlights Samson Dauda's Size
Flex Wheeler appeared on OlympiaTV recently and was able to discuss the performance of Samson Dauda.
"I had Samson winning from the time he walked on stage. We were talking about this before the show, if Samson came in shape, it's a done deal. Man, I didn't know he was weighing damn near 300 pounds, I just knew he was full as a house. He actually highlighted some of the guys' weaknesses."
Andrew Jacked came into the weekend as a dark-horse and had some experience in the festival. He was able to win the Arnold Classic UK in 2022. Wheeler believes that Jacked looked better than he did during that show but did not have enough to beat Samson Dauda.
"I thought Andrew was a better balance at the Arnold Classic than over in England. That look probably would have matched him to be second place but again, man, Samson just has a beautiful physique like Andrew, but he carries more muscle and he out conditioned him."
View this post on Instagram
Nick Walker was considered the favorite coming into the show but lacked on stage, dropping him to second place. There were talks of his lower body following the show and Flex Wheeler touched on this area.
"If Nick had a stronger lower body, I question you or I question people that say that. Are you saying that if he did, he would beat Samson? I'm not saying you are, I'm just saying what difference does it make, would it change the outcome?"
Samson Dauda now becomes another threat on the Olympia stage. After winning the Arnold, he showed that he is able to prepare and perform on the biggest stages.
For more news and updates, follow Generation Iron on Facebook, Twitter, and Instagram.