This testosterone booster is sure to give you everything you need from increased muscle mass, fat loss assistance, and support in blocking estrogen.
Product Overview
Testosterone boosters can provide for a subtle boost of energy for all parts of our day as they are great performance boosters for people of all athletic experience levels. Those who struggle with low testosterone will rely on these to get them back to optimal levels. While natural testosterone boosters are performance enhancing aids, it is important to differentiate and say they are not steroids. They are important supplements that can really help improve T levels to normal while also regulating the amount of estrogen in your body. Gaspari Nutrition Viradex XT is one of those testosterone boosters that can really give you the edge up.
A good testosterone booster can provide great benefits and an overall better quality of life for men with low T levels. Key benefits of a solid testosterone booster include changes in body composition by increasing muscle mass and shedding unwanted fat, while also strengthening bones for better athletic performance. Working to aid in sex drive, it can increase libido and may improve cognitive function by increasing oxygen to your brain and body. A testosterone booster like Viradex XT is exactly what you need to see these quality benefits really take over.
Gaspari Nutrition began their mission with the goal of producing the highest-quality, science based sports nutrition supplements to athletes in any sport with hopes of serving as an example for the sports nutrition industry. Former pro bodybuilder Rich Gaspari founded this company out of his garage and was inspired after an illustrious career where he excelled at events like the Arnold Classic, Mr. America, Mr. Professional World, and Mr. Olympia, where he was a three-time runner up. With their standards high on quality and effectiveness, the supplements from Gaspari Nutrition are innovative and worth taking when looking to enhance your goals.
---
Gaspari Nutrition Viradex XT was a finalist for Best Testosterone Booster in the GI Supplement Awards. Check our our winner and the other finalists here!
---
Viradex XT Test Booster Highlights
Gaspari Nutrition has been an innovator when it comes to testosterone boosters and the original Viradex XT was a benchmark for others to follow. This updated and advanced formula is designed to increase lean muscle mass, raise your levels of strength and stamina, decrease body fat, and promote better libido and athletic performance. The ability to change your body composition will help advance your goals towards that desired physique.

With twelve ingredients blended into an overall formula consisting of two blends, this testosterone booster is one to really help you see great gains. A Testosterone Booster Blend will activate all of those key elements to work on raising levels while the Estrogen Blocker Blend works to eliminate any estrogen that will creep in and ruin any gains.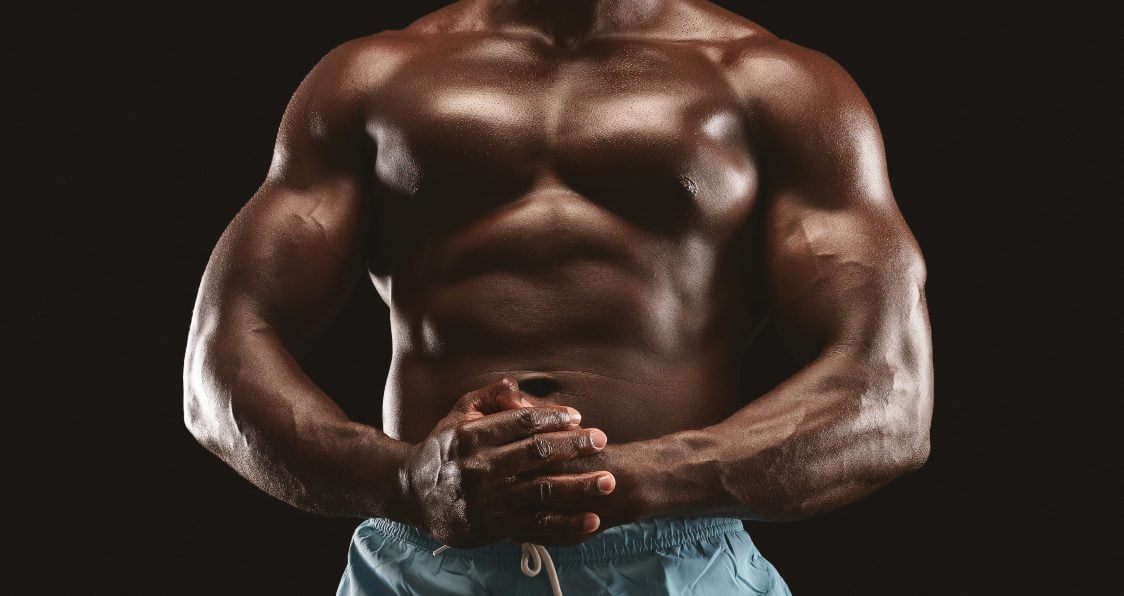 Ingredients
Boron: Can increase the metabolism of total testosterone in your body used for sex-related functions. Can reduce inflammation and allow more free testosterone to bond with proteins in your blood (1).
Tribulus Terrestris Extract: Support libido and increase it in people with low sex drive. Can also help boost your immune system and offer pain relief while increasing muscle strength and body composition changes (2).
Fenugreek Extract: Has the ability to boost testosterone and sexual function in men, while also promoting fat loss for changes in body composition (3).
Maca Root Extract: Supports naturally boosted libido and improves sexual desire while also aiding in increased fertility in men (4).
Calcium D Glucarate: Keeps a healthy balance of estrogen and testosterone to offer a better balanced ratio of these hormones.
Other Ingredients: Selenium, Avena sativa extract, Eurycoma longfolia extract, Diindoylmethane, Indole 3 carbinol, Urtica diocia extract, chrysin
Price & Effectiveness
Gaspari Nutrition Viradex XT Test Booster is a great testosterone booster to give you everything you need as you seek big gains. With 90 capsules per container and 30 servings per container, each serving size is 3 capsules. Viradex XT comes in at a price of $41.99.
Pros: This clinically tested supplement is made by a reputable and experienced company in Gaspari Nutrition. Great for increasing muscle and helping with fat loss, while also boosting libido.
Cons: Some headaches and nausea were reported and others found it to be ineffective. Three capsules is a lot for a serving size compared to others on the market.
Showcased Athlete
Rich Gaspari is a former pro bodybuilder with years of experience dedicated to working on his craft and overall physique. His supplement line, Gaspari Nutrition, is now taking those lessons and working to apply them to others so they too can reach their full potential. Gaspari's bodybuilding resume includes wins at the first Arnold Classic in 1989, Mr. America, and Mr. Professional World. When it comes to Mr. Olympia, Gaspari had three second place finishes in 1986, 1987, and 1988. Working to get bodybuilders and athletes to where they need to be today, Gaspari Nutrition seeks to bring the best supplements to the sports game for those to follow in Gaspari's footsteps.
Wrap Up
Gaspari Nutrition Viradex XT Test Booster is a high quality testosterone booster that can aid in all of your T boosting and energy goals. By providing increased muscle mass, supported fat loss, and the ability to block estrogen, you are well on your way to seeing that desired physique unfold while also working on boosting your testosterone levels back to normal levels. What you are really getting is a high quality testosterone booster with safe and effective benefits from a reputable company with years of experience in the sports supplements game. Check out Gaspari Nutrition Viradex XT and see what this T booster can do to elevate those low levels.
Try Viradex XT at Gaspari Nutrition Today
Generation Iron may receive commissions on purchases made through our links. See our disclosure page for more information.
Let us know what you think in the comments below. Also, be sure to follow Generation Iron on Facebook, Twitter, and Instagram. 
*Images courtesy of Gaspari Nutrition and Envato
Reference