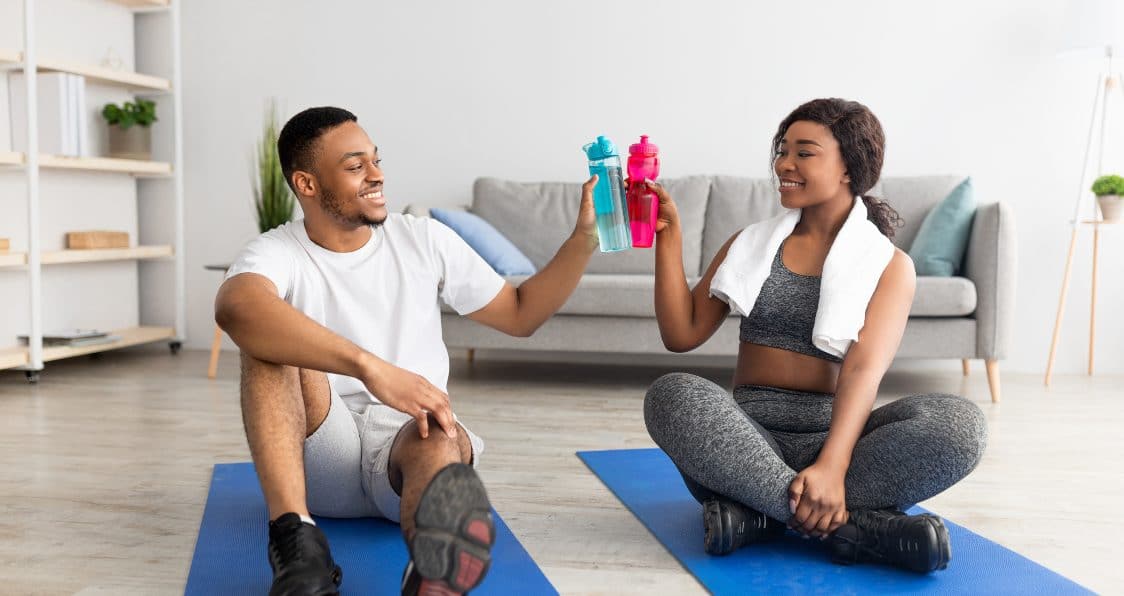 Hydration is the key to a healthier lifestyle.
Many of us put an emphasis on hydration and that is what matters most. At the end of the day, looking to hydration to improve our training and performance needs is exactly what we are looking for. But it can be hard to constantly be drinking. Maybe you don't have a bottle at the ready, or you just don't feel like constantly drinking all day. But neglecting hydration can lead to negative gains, which you absolutely don't want or need.
Why staying hydrated is so difficult for some remains a mystery. It is supposed to help, work to optimize performance, and allow us to stay as healthy as possible so we see the best gains possible. So, why do so many stop putting an emphasis on hydration when it matters most?
Aside from the everyday benefits of staying hydrated, its role in weight loss comes into play and this can lead to some of those desired gains you want most. We are always looking to those supplements to help with our weight loss goals and often times neglect the fact that water is a key component and can be quite helpful.
Let's take a look at hydration and get that basic overview down so you know how to and why you need to stay as hydrated as possible. We will also talk about its role in weight loss and how this can help you see some of those desired gains come to life.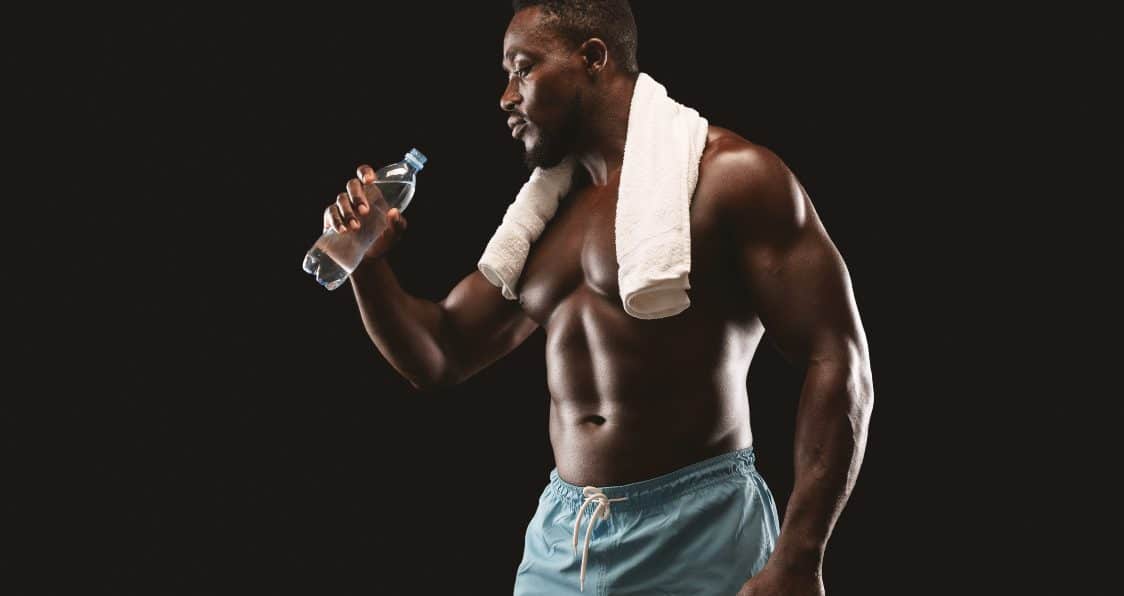 Why Hydration Matters
Our bodies need water to function. Simple as that. But the benefits of drinking water works for more benefits than that simple explanation. Water works to transport nutrients, maintain a healthy blood volume, offer better circulation, help with body temperature and proper regulation, and can work to help things like performance, mood, and as mentioned before, weight loss (1).
Related: 10 Surprising Things That Can Cause Dehydration
Clearly hydration matters in order to maintain and operate a healthy lifestyle. To neglect hydration and its role in helping you, you start to give yourself more of an excuse for why things go wrong, when the simple answer is drink more water.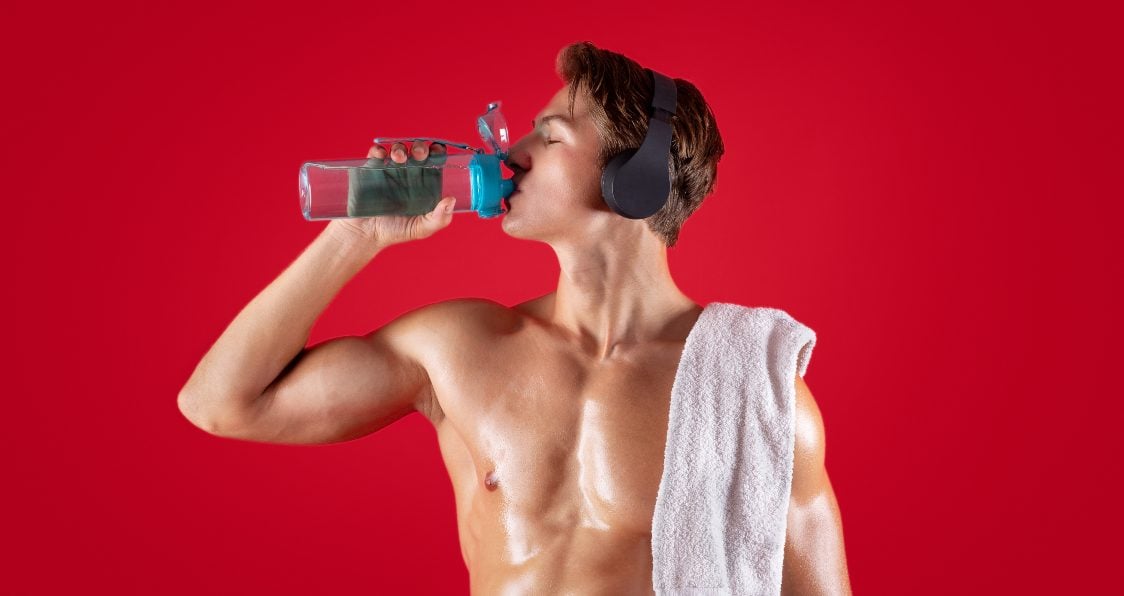 Hydration & Its Role In Weight Loss
Water and staying hydrated does have benefits to weight loss which are important to realize and understand. Let's take a look at a few ways that staying hydrated affects weight loss.
To start, staying hydrated works to keep you a bit more full. This will eliminate any of those unwanted cravings that can kill your gains. There is nothing worse than when you start dieting, get on a good routine, and those cravings come and start knocking at the door. You can only fight them for so long until you give in. But, by staying hydrated, you set yourself up better to eliminate those unneeded, and unwanted, cravings (2).
When it comes to working out, staying hydrated can keep you working out harder and longer because you give your muscles what they need and you keep your focus high. We have all been in a workout when we start to feel dizzy, a bit more fatigued, and begin to fall apart. By staying up with your water intake, you give yourself a better chance at seeing those desired gains you want most.
Staying hydrated can also help boost your metabolism so you start to see better results when it comes to burning more calories. A healthy and well-run metabolism is exactly what you need as you start to see some real results take place (3).
What To Drink
Initially, when we talk hydration, water is the most likely of choices to keep up on as you look to stay as hydrated as possible. But there are other beverages that can be great aids in your hydration efforts. Sticking in the same family as water is alkaline water, which has a high pH to balance out the acidity in your body and pump you minerals to help improve your overall health.
Related: Alkaline Water For Men: What It Is, Benefits & More
When we are talking about workout hydration, BCAAs and other intra-workout aids can be game changers as you seek the best for your desired results. These can not only keep you hydrated but also kickstart muscle growth, aid in recovery, and give you great benefits when it comes to seeing real results. On top of these, anything with electrolytes is always a great choice.
Featured Hydration Product
Staying hydrated is clearly very important and we wanted to share a shaker bottle and all-around quality product that will keep you as hydrated as possible. Especially entering these warmer summer months, staying up with your water will prove to very important as you work out, stay cool, and optimize your health and weight loss efforts. Plus, now you don't have to worry about finding a high-quality shaker bottle product.
Ice Shaker 26oz. Flex Bottle
Ice Shaker 26oz Flex Bottle is a high-quality, sweat-proof bottle with a flex lid great for hot or cold beverages and all your workouts and everyday activities.
Ice Shaker 26oz Flex Bottle is a double wall vacuum insulated shaker bottle that can keep your beverages hot for up to 12 hours and cold for more than 30 hours. A tapered design makes this convenient and portable and allows for 26 fluid ounces to fit with ease. Made from kitchen grade premium stainless steel, this bottle is durable and does not absorb any foul odor. The lid on this Flex Bottle is perfect for sipping those hot or cold beverages and allows for use of a straw, or the sipping option, dependent on what you need. Coming in a variety of colors, you can find your desired design with no problem at all.
Price: $34.99
---
Check out our list of the Best Shaker Bottles for more hydration products!
---
Wrap Up
Hydration is key to optimizing both health and performance. With the right products and the right plan of attack, it is possible to stay hydrated and see the best results possible. It just takes knowing what to drink, when to drink, and what the best products there are out there to use to make your life just that much easier.
---
Generation Iron may receive commissions on purchases made through our links. See our disclosure page for more information.
Let us know what you think in the comments below. Also, be sure to follow Generation Iron on Facebook, Twitter, and Instagram. 
*Images courtesy of Envato
References
Popkin, B.; et al. (2011). "Water, Hydration and Health". (source)
Lappalainen, R.; et al. (1993). "Drinking water with a meal: a simple method of coping with feelings of hunger, satiety and desire to eat". (source)
Thornton, S. (2016). "Increased Hydration Can Be Associated with Weight Loss". (source)