Liver King claims to be off steroids for 150 days and shared a shredded physique update.
Liver King continues to be a internet sensation after years of speaking on his lifestyle surrounded by the nine ancestral tenets, which involved eating a very "primal" diet and training in a "primal" way, and providing for yourself and your family using only the tools at your dispoal. This past year, Liver King, who's real name is Brian Johnson, was exposed for being on anabolic steroids while claiming natty. After the big blow up, Johnson claimed he actually went off PEDs and has been natty for quite some time now, and his physique has certainly changed, but he is still pretty shredded and has quite a bit of muscle mass on him.
Since weening off steroids, Liver King has shared consistent physique updates. His physique remains shredded to the bone, however it certainly looks a bit downsized since getting off of the substances he was exposed for being on.
Last year, Johnson went on a podcast tour exposing his identity as Liver King and preaching the nine ancestral tenets. He has developed a lifestyle surrounded by insane workouts and unique diet plans that include raw liver and other organs such as testicles and brains, all while promoting his supplement brand that many followed and utilized in an attempt to look like him. Despite claiming natty during his rise, many were skeptical of this because of Johnson's insanely ripped physique.
In November of 2022, Derek, the popular fitness guru from More Plates More Dates went ahead and shared leaked emails that he received claiming that Liver King was indeed on steroids, and this came as a shock to some, but many had assumed this was going to happen eventually, as they never believed that Johnson was never truly natural. These emails contained Johnson's steroid cycle and blood work. Shortly after these emails were public, Liver King went on his YouTube page to admit that he was indeed using steroids. From then on, he has allegedly been all natural and has continued to share his physique through his social media platforms.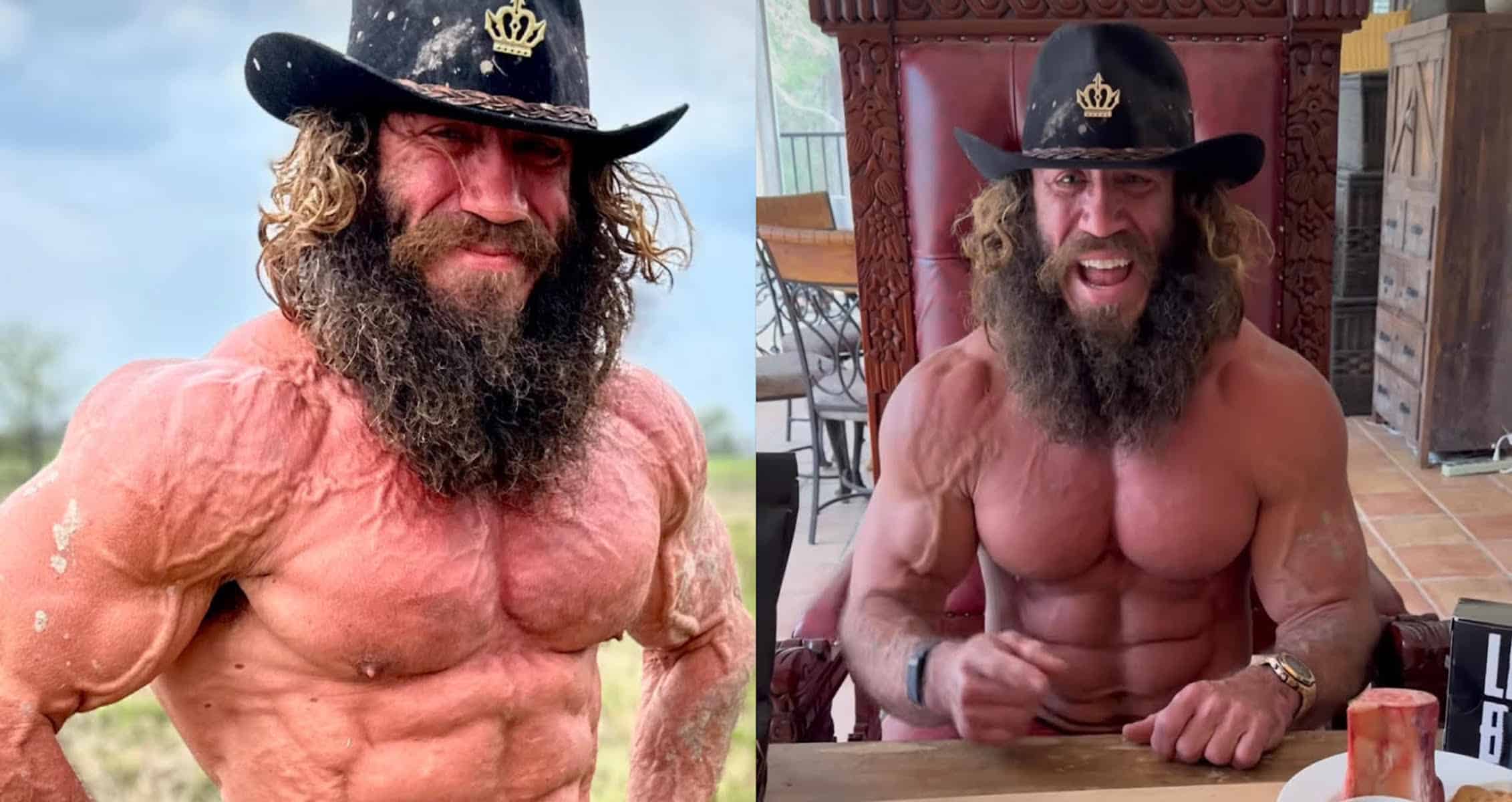 Liver King Shares Shredded Physique Update
Liver King has taken to his Instagram stories to share his daily physique updates. On day 150, he provided a video on his wall as well.
View this post on Instagram
Joe Rogan was one of the critics who commented on Liver King's natty status on multiple occasions. Despite Johnson's rejections, Rogan did not believe that he was not taking any steroids. He offered to go on The Joe Rogan Experience to discuss the topic but nothing came of it.
He has maintained a shredded physique even when he is allegedly off of all the steroids. Liver King's commitment to fitness and his lifestyle has built a following that has eclipsed two million followers on Instagram. After the falling out involving steroids, he worked to gain trust back from fans while continuing his journey, and continues to share his physique.
It is clear that Johnson will continue to grow his brand and keep his physique in top shape, as he still preaches the 9 ancestral tenants. Fans can continue to keep up with Johnson's journey as he shares on his social media platforms, though a lot of the comments are hateful.
Wrap Up
Overall, the values that Liver King preaches are good to consider, as he discusses being a true man and using the tools at your disposal to provide for yourself and your family. So many people followed him for that reason, as they thought it was good advice, until Liver King admitted to using steroids and he lost a lot of trust amongst his fanbase.
However, he still preaches the nine ancestral tenants and being a "primal". The man still maintains a great physique for being allegedly natural, being very low in body fat and still muscular. It goes to show that training hard and dieting can go a long way.
What do you think of Liver King's physique after being natural?
For more news and updates, follow Generation Iron on Facebook, Twitter, and Instagram.