Liver King took to social media to share a new physique update.
Liver King decided to ween off steroids toward the end of 2022. Brian Johnson quickly changed his image and became a social media sensation because of his wild diet regimen and shredded physique. Since shutting down his cycles completely, Liver King has continued to maintain a shredded build after 58 days "natty AF."
In November, Derek from More Plates More Dates exposed emails proving that Brian Johnson was indeed on steroids. After the allegations, Johnson made a video where he admitted the truth and apologized for misleading his fans. Since then, he has not slowed down in the gym or moving around spreading his word.
View this post on Instagram
Johnson has remained active on social media, sharing different physique updates and workouts. On Wednesday, he shared a story on Instagram with his shredded build.
Liver King Remains Shredded During Natty Lifestyle
Johnson has apologized to fans on multiple occasions publicly after the drama that ensued back in December. He continues to go on the record many times preaching his lifestyle in a natural way.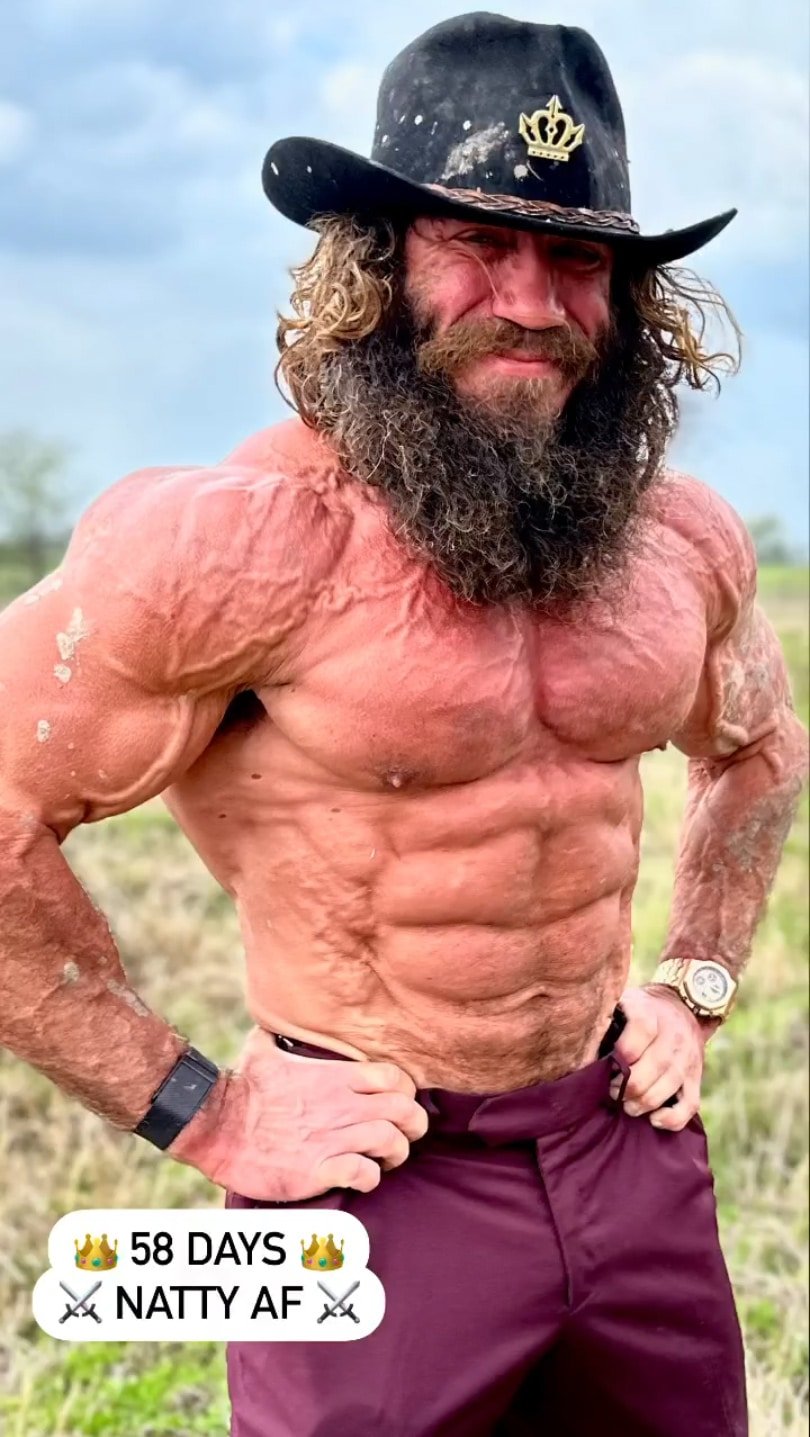 In December, TMZ caught up with Johnson in Los Angeles, where he hit some deadlifts in the street and spoke on a Celebrity Bus Tour. He revealed that he was not fully off PEDs yet but was in the process of working off. Now, he is officially off and beginning his natural lifestyle.
Liver King has continued his diet plan and his lifestyle of the nine ancestral tenets during his natural lifestyle. It is clear that he has remained true to his word and wants to continue to be shredded after getting off steroids.
For more news and updates, follow Generation Iron on Facebook, Twitter, and Instagram.