Liver King has committed to being all-natural and shared his first weigh-in.
Liver King has officially started his journey off steroids and recently provided his first update. As he continues to preach the nine ancestral tenets, Liver King shared a weigh-in with fans showing his weight after one week off steroids.
In November, Derek from More Plates More Dates exposed emails proving that Brian Johnson was indeed on steroids. After the allegations, Johnson made a video where he admitted the truth and apologized for misleading his fans. Since then, he has not slowed down in the gym or moving around spreading his word.
Now, Liver King has kept his word and began weening off steroids. He has been natural for one week and there are already some changes to his physique and weight.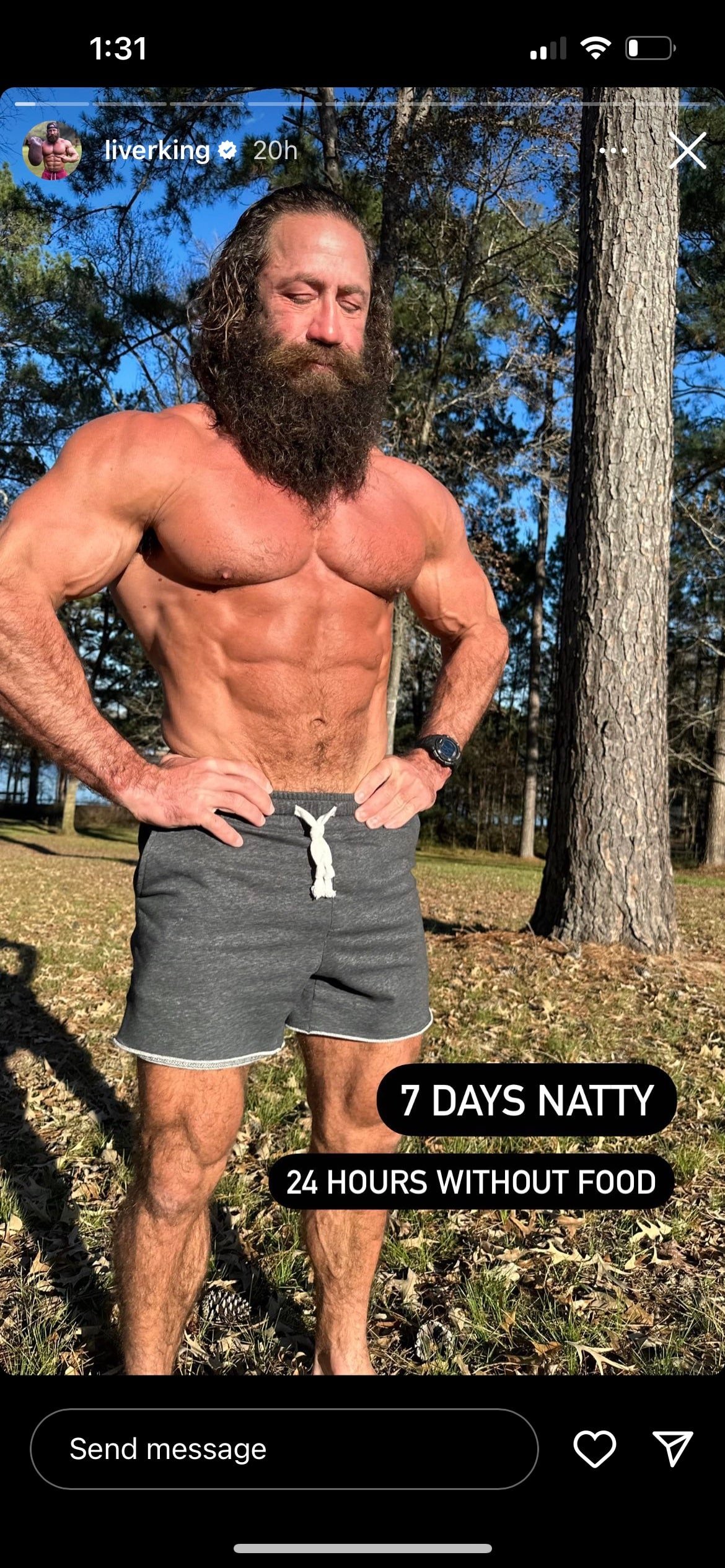 Liver King Shares Current Weight
On Monday, Brian Johnson took to Instagram to share a story stepping on a scale. He weighed in at 191 pounds and revealed that he has not eaten in 24 hours. On Tuesday, Liver King shared another story, this time with a physique update and new weigh-in of 188 pounds.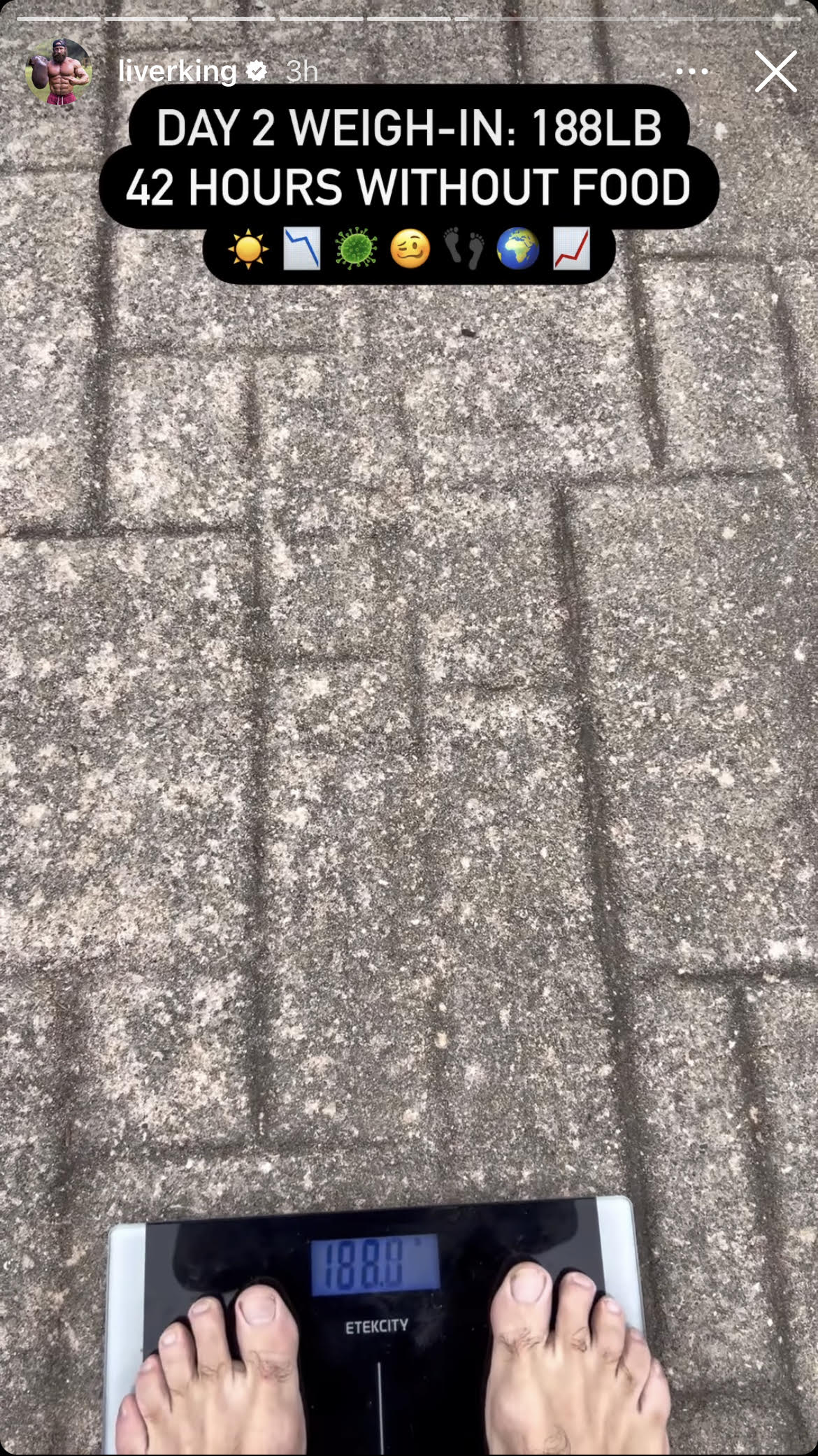 In his physique update, it is clear that Liver King is downsized since coming off steroids. He remains shredded but looks slimmed down since committing to a natural lifestyle. Johnson vowed to get off steroids once those emails were released and he sent out an apology to fans.
In December, TMZ caught up with Johnson in Los Angeles, where he hit some deadlifts in the street and spoke on a Celebrity Bus Tour. He revealed that he was not fully off PEDs yet but was in the process of working off. Now, he is officially off and beginning his natural lifestyle.
For more news and updates, follow Generation Iron on Facebook, Twitter, and Instagram.