This full body workout will enhance growth and performance in just 35 minutes!
With gyms still closed or remaining at limited capacity, our workout routines have been thrown out of whack. We had a great regimen going and were able to balance our busy work schedules with our personal relationships and alone time. But with closures and life still remaining a bit unstable, that once perfect routine now feels so distant.
While we know we need to get a good workout in to help us stay sane, finding the right one can be a challenge. This 35 minute full body indoor workout by Margarita Ventura is perfect to see huge growth and increased athletic performance all while being in the comfort of your own home.
This full body indoor workout is pulled form Margarita Ventura's brand new website launch and her training program offerings. We suggest you give this workout below a try – and if you like it – head on over to her official website for a wide variety of effective workouts to transform your strength and physique.
A mix of bodyweight exercises and those with weights, this workout can be modified to fit your needs or what is available to you. This mix of both can work your muscles differently so you still get the benefit of a great workout while challenging yourself in different ways.
Working on muscle confusion and different rates of time under tension can lead to increased growth and added stability and endurance. With this being just 35 minutes, you pack in many exercises and a warmup to give you a great workout and time to still do the things you love. While working out is important, so is personal time and finding that mental break is key to staying healthy in a time like this, both mentally and physically.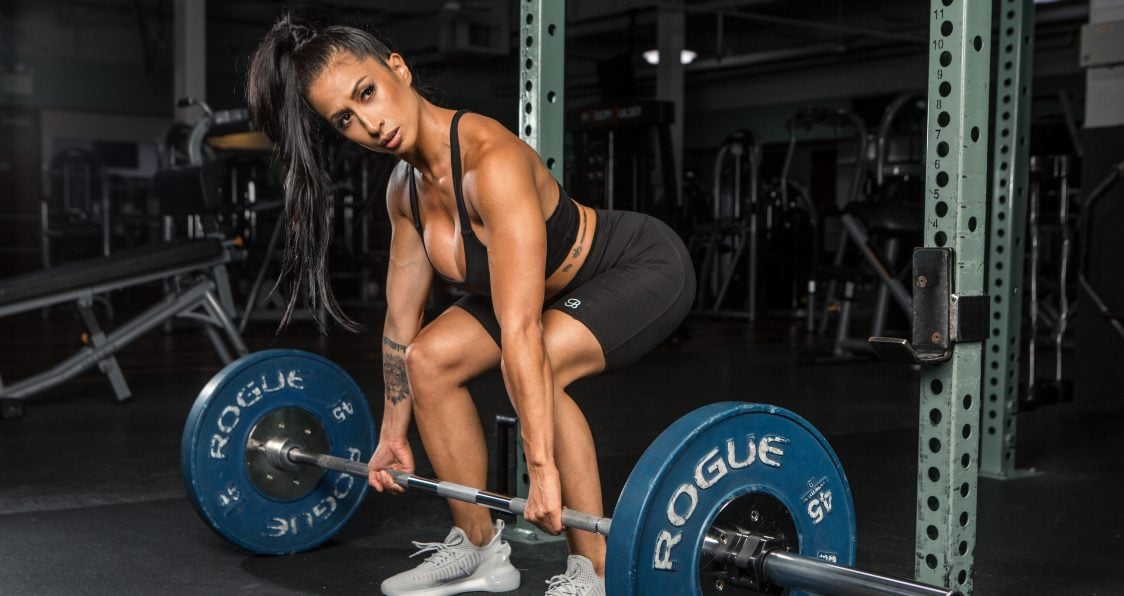 About Margarita Ventura
Like many of us, Margarita Ventura found herself caught in the struggle of balancing her work and personal life. Seeing the negative toll this was taking on her, she sought to make a change and now takes these lessons that helped her to inspire and help others do the same.

She made her amateur debut in 2015, placing first in the Masters Bikini Division and in the top two of the Open Bikini Division. Now with her pro card in hand, she sought to prove herself at the highest level of the sport. At the WBFF Worlds Bahamas competition, she finished in the top five, all while working a full-time job, proving anything is possible.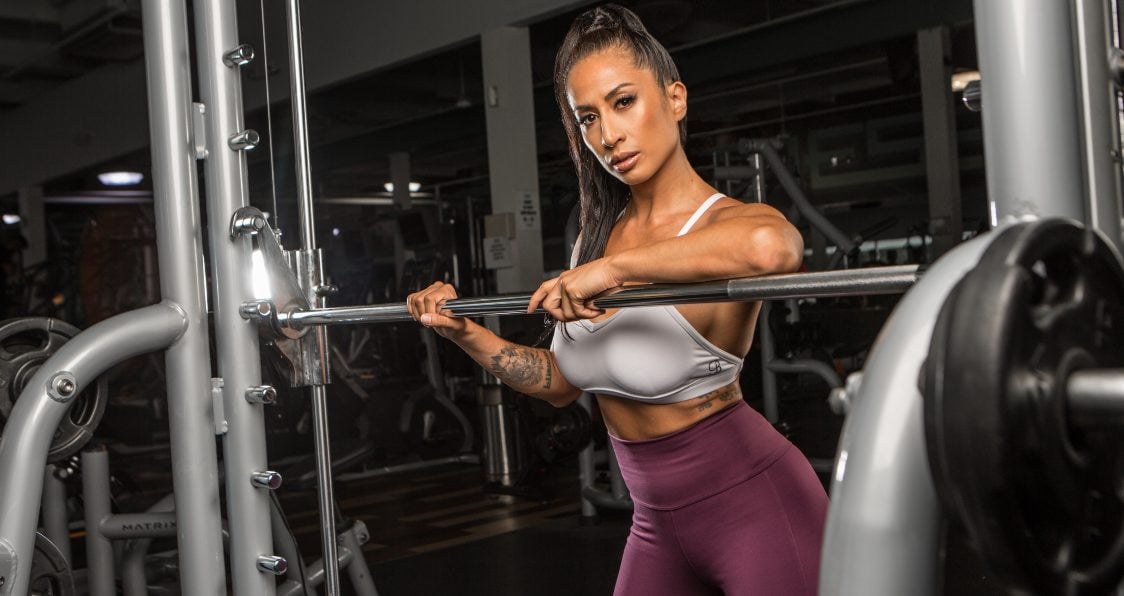 Margarita's Training Programs
Through her training programs, Margarita seeks to transform the lives of others by encouraging them to take health and fitness more seriously. By encouraging others to take risks, it allows them to leave this all too familiar comfort zone and embark on a new journey in life. Her training programs are designed for those with busy lifestyles to provide convenience and versatility so the job gets done and you have time to enjoy others things.
These programs involve a mix of high intensity full body functional training, CrossFit, and HIIT training with an emphasis on bodybuilding. The goal is to stay lean while improving strength, speed, and agility. These programs help you stay on track by providing great exercises in an order that works for enhanced growth and performance. This 35 minute workout is perfect for time management and will get your heart rate going so you feel accomplished after all is said and done. Gear up and get ready to take on this challenge put forth by an athlete willing to help you make a change.
The Workout
Warmup
This warmup will be done with a running clock. Really work to get those muscles primed with this workout so you are ready to tackle the main lift. There are two sections, each with a running clock set at 4.5 minutes and each repeated 3 times through.
Warmup
30 second – Banded Air Squats
30 minute – Hold Low Banded Squat
30 second – Rest       
Cardio
1 minute – Thrusters – Barbell, Dumbbell or Strength Band
30 minute – Rest
Full Body Workout
This full body workout does require some equipment but can be altered if you don't have the necessary equipment. This will be done with a running clock set at 26 minutes and repeated 2 times through. Alternating 1 minute on and 1 minute off will help with rest and give you ample time to reset and gear up for the next exercise. Perform as many of each exercise as you can, but don't rush through. Form over quantity and over time, you will start to see a huge improvement.         
1 minute – Squat Jump into Lateral Raises
1 minute – Rest
1 minute – Dumbbell Curl, Shoulder Raise into High Plank Burpee
1 minute – Rest
1 minute – Bent Over Rows into Stiff Leg Deadlifts
1 minute – Rest
1 minute – Renegades
1 minute – Rest
1 minute – 4 Push Ups into 4 Mountain Climbers (alternating knee to elbow)
1 minute – Rest
1 minute – Banded Alt Leg V-Ups (alternative with no band)
1 minute – Rest
1 minute – Banded Reverse High Plank Runners Sit-Ups (alternative with no band)
Wrap Up
This 35 minute full body workout by Margarita Ventura is one of those workouts to really fire you up on all cylinders so you see great gains. Flexible for any busy schedule, Margarita works to give you the best chance at getting a workout done while also having time to do other things you love.
---
If you found this workout guide helpful, check out her entire workout programs catalog below:
---
With this mix of bodyweight and weighted exercises, you get a nice balance of working on mind-muscle connection and form while also promoting heavier lifts to maximize your strength goals. Really work to make that change you want to see and give this workout a try. You won't be disappointed with the results and you'll be glad you took that valuable time out of your day to make this work for you. With Margarita's help, you are well on your way to see that desired overall growth as an athlete and as a person.
Let us know what you think in the comments below. Also, be sure to follow Generation Iron on Facebook, Twitter, and Instagram. 
*Images courtesy of Margarita Ventura