Get all the winners of Masters Olympia and see which legends walked the stage in their older years.
With the Masters Olympia returning this year (and only a few months away!) we decided to take a look back at this prestigious competition and the winners throughout history. Who will be the newest name to be added to the list? We'll find out soon in August 2023.
We all know and love Mr. Olympia. Watching our favorite bodybuilders stalk the stage is something to admire and an event we look forward to all year. But what happens when our favorite athletes choose to walk away from the Mr. Olympia competition? Enter the Masters Olympia contest.
As our favorite bodybuilders age, they enter into the Masters Olympia competition. That love of training and competing never leaves and with an event like this, top bodybuilders can still compete even as they age. It is an event that works to satisfy the competitor for they can still compete and satisfy the fan as they watch their favorite competitor compete.
As we all age, it can get harder and harder to build and keep on muscle. That massive physique fans saw becomes harder and harder to keep on. Whether you do it naturally or with the help of non-natural substances, our bodies will eventually start to show their true age. However, that isn't a bad thing. Just because these competitors can't compete against the likes of current Olympia champions, doesn't mean they still can't compete.
Let's take a look at all of the winners of Masters Olympia. You will notice plenty of gaps as this event has struggled at times to gain ground, but the years it was held saw great competition, and ultimately, a winner was crowned. Moving forward, fans and competitors alike would love to see this event continue on a more regular basis and give these older competitors something to look forward to, train for, and ultimately compete for.
For some of these years as well, you will see an overall winner, being those listed below, plus some separate winners for the over-50 and over-60 categories.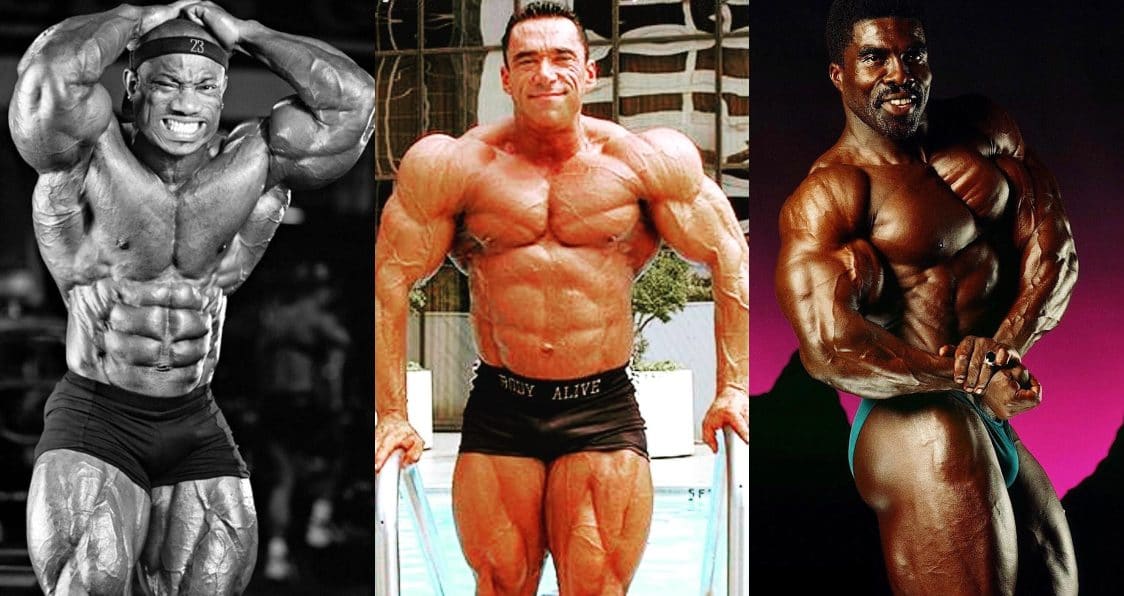 Masters Olympia Winners
1994: Robby Robinson
1995: Sonny Schmidt
1996: Vince Taylor
1997: Vince Taylor
1999: Vince Taylor
2000: Vince Taylor
2001: Vince Taylor
2002: Don Youngblood
2003: Claude Groulx
2012: Dexter Jackson
View this post on Instagram
1994: Robby Robinson
Over-50: Chris Dickerson
Over-60: Ed Corney
Robby Robinson became a pro in 1975 and dominated the bodybuilding circuit, winning events like Mr. America, Mr. World, and Mr. Universe. Moving throughout his professional career, he would go on to win many IFBB competitions and took home the top prize at the first ever Masters Olympia contest. He also won a few over-50 categories throughout the years as well.
1995: Sonny Schmidt
Over-60: Ed Corney
Sonny Schmidt competed in many events and placed well during his decade long career. His biggest win came at Masters Olympia and he became the first Samoan to do this. His post bodybuilding life was plagued by unfortunate personal and criminal circumstances, however, he will remain on this list as a force in the early stages of this contest.
View this post on Instagram
1996: Vince Taylor
Over-60: Jim Morris
Vince Taylor earned his pro card in 1988 and had an incredible pro career. He set a record with 22 wins and held it, until bodybuilding legend Ronnie Coleman came along with 26. He has the most Masters Olympia wins, but still wasn't satisfied. He returned to the pro circuit and competed against the younger pros, even taking 11th at Mr. Olympia in 2006. A life-long competitor, Taylor is certainly someone to admire for his work ethic and dedication to the sport.
1997: Vince Taylor
The second of Taylor's amazing Masters Olympia Run.
Over-50: Robby Robinson
Over-60: Honore Cironte
View this post on Instagram
1999: Vince Taylor
Taylor's third victory for the Masters Olympia event.
2000: Vince Taylor
And Taylor kept rolling with his fourth victory here.
Over-50: Robby Robinson
Over-60: Kasumi Ishimura
View this post on Instagram
2001: Vince Taylor
And finally, Taylor's last Masters Olympia win came here in 2001.
Over-50: Robby Robinson
Over-60: Honore Cironte
2002: Don Youngblood
Don Youngblood was inspired by Vince Taylor and began training seriously later in life. He received his pro card after winning the NPC Masters Nationals, thus qualifying him to compete at Masters Olympia. After taking second to Taylor in 2001, he was determined to dethrone the Masters Olympia king. And in 2002 he did just that, taking home the top prize and finally defeating his inspiration for getting into bodybuilding in the first place.
View this post on Instagram
2003: Claude Groulx
Claude Groulx earned his pro card in 1994 and throughout his career, competed in 5 Mr. Olympias and 45 overall pro competitions. Winning Masters Olympia was his most significant victory, however, and he did so at age 40. But his love of fitness never left and he continued to teach courses and train people privately, passing on his knowledge to them.
View this post on Instagram
2012: Dexter Jackson
Dexter Jackson might sound familiar to many, and he should. As a big name in bodybuilding, he is best known for his 2008 Olympia win. Over his career, despite his many great feats, like a record 20 Mr. Olympia appearances, he is the only bodybuilder to win Mr. Olympia and Masters Olympia. His legacy lives on in magazine covers and films, as well as his own bodybuilding competition called The Dexter Classic.
Wrap Up
Masters Olympia has seen its fair share of action over the years. While this event isn't held every year, the hope is that once an event takes place, the momentum will carry over. With so many great bodybuilders competing at Mr. Olympia now, and with the sport growing even more popular every day, fans want to see these competitors continue to walk the stage even as they age. One can hope that in the next decade, ten new names are added to this list, but for now, we can take advantage of this legendary list in front of us.
---
Let us know what you think in the comments below. Also, be sure to follow Generation Iron on Facebook, Twitter, and Instagram.
*Images courtesy of Robby Robinson Instagram, Vince Taylor Instagram, Claude Groulx Instagram, and Dexter Jackson Instagram