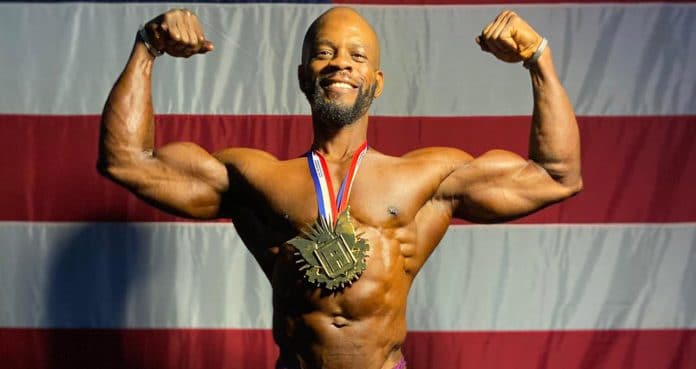 Complete results for the Mr. America 2021
This weekend held the Mr. America 2021 bodybuilding competition and expo – an event with rich history dating back to 1939. New promoters and those who care about the sport of bodybuilding are working tirelessly to get this event back on top. Now that the event has come to a close – we can break down the complete Mr. America 2021 results.
With this event being a real success last year, we finally have some returning winners to look forward to as they seek to hold onto their title. On the men's side, Johnny Dotson looks to defend his title in the Pro Men's Physique while Joe LaCerra defends the Pro Classic category. For women, Dora Avila is set to repeat in the Pro Bikini category, while Jenna Bidoglio fights to defend Pro Figure.
We talked with Joe LaCerra and Jenna Bidoglio about their beginnings, training, nutrition, and excitement for this event. A common theme was the desire to participate in a sport they love so much and an event with such a rich history. While their respective routines were of course different, both are excited to come back and defend their title, looking to start a winning streak that puts them in the history books of Mr. America.
Ultimately, it was Cory Brown who earned the top spot in the highlight Men's Open category a the Mr. America 2021. Keep reading below for a full breakdown of the complete Mr. America 2021 results.
Mr. America 2021 Results
Men's Open
First Place – Cory Brown
Second Place – Levi Burge
Third Place – Joseph Farese
Fourth Place – Philip Ricardo Jr.
Fifth Place – Brandon Wadas

Pro Classic Physique
First Place – Jeremiah Kenney-Wright
Second Place – Derek Joe
Third Place – Richard Lopez
Fourth Place – Joseph LaCerra
Fifth Place – Terrence Terrell
Men's Physique
First Place – Arius Norris
Second Place – Keith McIntosh
Third Place – Johnny Dotson
Fourth Place – Marcus Harris
Fifth Place – Jon Tsui
Pro Figure
First Place – Sheila Erickson
Second Place – Marianne Cook
Third Place – Jenna Bidoglio
Fourth Place – Kayla Riggs
Fifth Place – Teresa Strandandinoli

Classic Figure
First Place – Jenna Bidoglio
Second Place – Marianne Cook
Third Place – Trivisay Briceno
Fourth Place – Teresa Stramandinoli
Fifth Place – Larissa Isterabadi
Sixth Place – Emily Aikins
Bikini
First Place – Rebekah Rasmussen
Second Place – Bronwyn Kraus
Third Place – Jessica Hiatt
Fourth Place – Melody Zaribadipour
Fifth Place – Tiffany Ensmann
Pro Women's Physique
First Place – Nicole Goodno
Second Place – Heather Flottmann
Third Place – Unique Clay
Official Mr. America 2021 Scorecards


History Of Mr. America
Mr. America began in 1939 and was started by the Amateur Athletic Union (AAU). What Mr. America did was champion the idea of the Greek ideal, that perfectly sculpted physique dating back centuries, but a challenger to the AAU came and the newly founded IFBB led to a competition for the public's support. What would happen is a slow decline that those ideals of Mr. America were replaced with money and massive physiques. The attention shifted from Mr. America to events like Mr. Olympia and soon enough, Mr. America would be passed around as the rights were sold several times.
Eventually, the AAU stopped holding the contest and this event would fall out of the public's eye. But after a few revival attempts, a determined and hard working group at East Coast Fitness Concepts took the reigns and sought to bring back this historical and storied event. A successful year last year has brought hope that this year would be even better as athletes look to participate in the most incredible history of this contest and be crowned Mr. America.
CBS Sports Network – Follow Up Broadcast
Mr. America will be broadcast on CBS Sports Network this year, bringing this sport and historical event to the public in a great way. With this event being broadcast on CBS Sports Network, it allows those who may be unfamiliar with bodybuilding the chance to learn and see just what makes this sport so great. Having the history and rich story tied to Mr. America, this event may make for great TV in that it has all the components you want. It has action, it has competition, it has love of the sport, and it has a winner who will be crowned Mr. America 2021.
Generation Iron wishes to congratulate all the great athletes who earned a win at the 2021 IFBB Texas Pro. Make sure to check out our full results page from this year and previous years right here to catch up on any action you may have missed!