The Complete Essential Amino Acids Supplement for Maximizing Muscle Growth 
Product Overview
You need every edge you can get in the gym to build muscle, especially once you're past those newbie gym gains. If you're an intermediate or an advanced lifter, you're eventually going to run into a muscle-building plateau — where no matter how much food you digest or weight you lift, you still can't seem to progress your physique. Taking a quality amino acid supplement like MUTANT GEAAR can be beneficial. 
C-BURN IS A PROFESSIONAL GRADE FAT BURNER THAT UTILIZES 4 CLINICALLY STUDIED INGREDIENTS TO RAPIDLY BURN CALORIES, SUPPRESS APPETITE AND METABOLIZE STUBBORN FAT.
Amino acids help you grow and repair muscle tissue and recover from workouts. So adding the right amino acid supplement to your nutrition will help you break plateaus in the gym and take your physique to the next level. The team at Gen Iron reviewed the MUTANT GEAAR supplement for you to see how it stacks up!
What Are Amino Acids?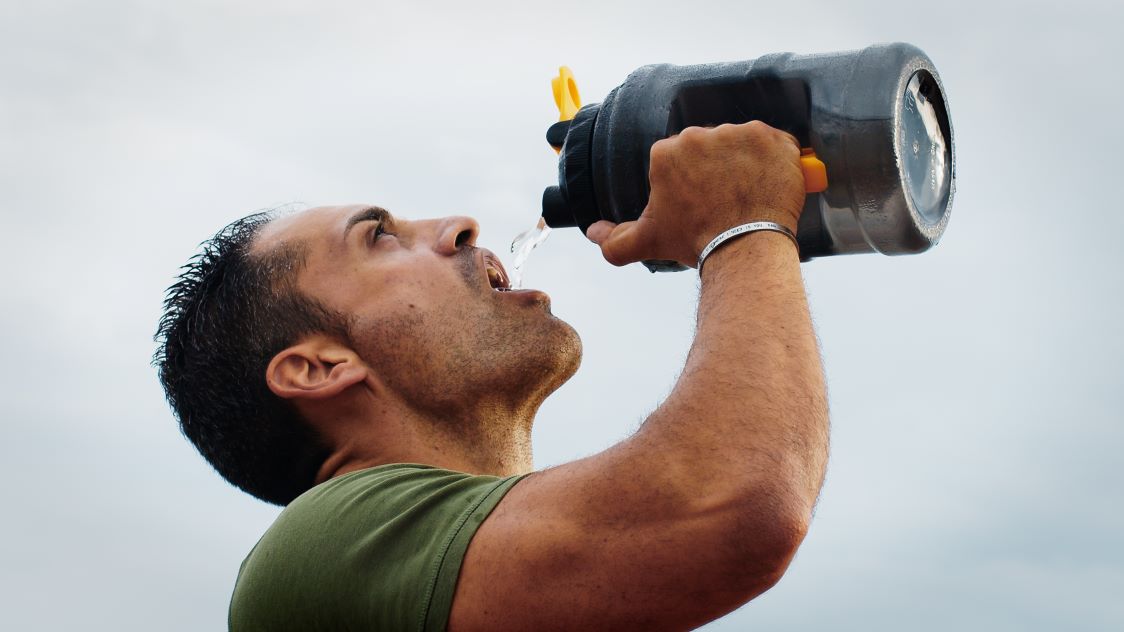 Before deep diving into the MUTANT GEAAR amino acids, let's first run through what amino acids are precisely and how they can benefit your workouts and body. 
Amino acids are the building blocks of protein. Your body needs amino acids to make proteins, which are essential for bodily functions:
Break down food

Grow and repair body tissue

Make hormones and brain chemicals

Give you energy

Maintain healthy skin, hair, and nails

Build muscle
There are 20 different amino acids your body needs to function properly — 9 being essential amino acids. Your body can't produce these 9 essential ones so you must get them in your diet from either food or supplements.
The 9 Essential Amino Acids Are:
Histidine

Isoleucine

Leucine

Lysine

Methionine

Phenylalanine

Threonine 

Tryptophan

Valine 
Your body produces the other 11 amino acids you need. 
The Needed but Non-Essential Amino Acids are:
Alanine

Arginine

Asparagine

Aspartic acid

Cysteine

Glutamic acid

Glutamine

Glycine

Proline

Serine

Tyrosine
Amino acids can be found in animal food sources such as beef, eggs, and dairy. Foods that contain all the essential amino acids (EAAs), such as beef, poultry, fish, eggs, dairy, soy, quinoa, and buckwheat, are known as complete proteins. And foods that have some essential amino acids but not all of them, like nuts, seeds, beans, and some grains, are called incomplete proteins. 
Since amino acids play a significant role in building and repairing body tissues and building muscle, naturally, they would be an excellent supplement to help you maximize muscle growth. But, of course, some amino acid products trump others. 
MUTANT GEAAR Highlights 
MUTANT GEAAR is a superior amino acid product on the market. It has literally everything you need in an amino acid supplement. It has the 9 essential amino acids, plus arginine and 4g of leucine, designed to pack massive amounts of muscle on your frame — with no synthetic colors or flavors. 
According to science, there are 10 key amino acids you need to maximize your muscle-building potential and optimal recovery between workouts — the 9 essential amino acids and arginine. And not many other EAAs out there contain arginine, a continually essential amino acid (CEAA) needed for recovery and muscle growth. L-arginine plays important roles in the metabolism of an organism. It is the precursor for the synthesis of proteins and other molecules of great biological importance such as: nitric oxide, ornithine, polyamines, agmatine, proline, glutamate, creatine, dimethylarginine, and urea. With that being said, the 300mg of arginine in this EAA will increase nitric oxide production, enhancing blood flow. This improved circulation will help you lift more weight.
Moreover, this supplement has 7 grams of BCAAs (branch-chained amino acids) to support muscle growth and reduce muscle fatigue and soreness. And it's packed with natural electrolytes to optimize recovery. 
In addition, GEAAR doesn't have any binders or fillers and is 100% instantized for maximum solubility. GEAAR also contains BioPerine® to enhance nutrition absorption to your muscles by 25%.  MUTANT GEAAR is drug tested by informed choice for over 200 banned substances and contains no synthetic colors or flavors, proprietary blends, and it's tasty. It comes in 4 mouthwatering flavors: Blue Raspberry, Tiger's Blood, Sweet Iced Tea, and Rocket Pop Classic. All GEAAR amino acids are 100% plant-based, derived from fermented root vegetables, and contain no artificial flavors, colors, or dyes. We have a lot to say on taste, and will touch on that shortly, so keep reading!.
Nutrition Info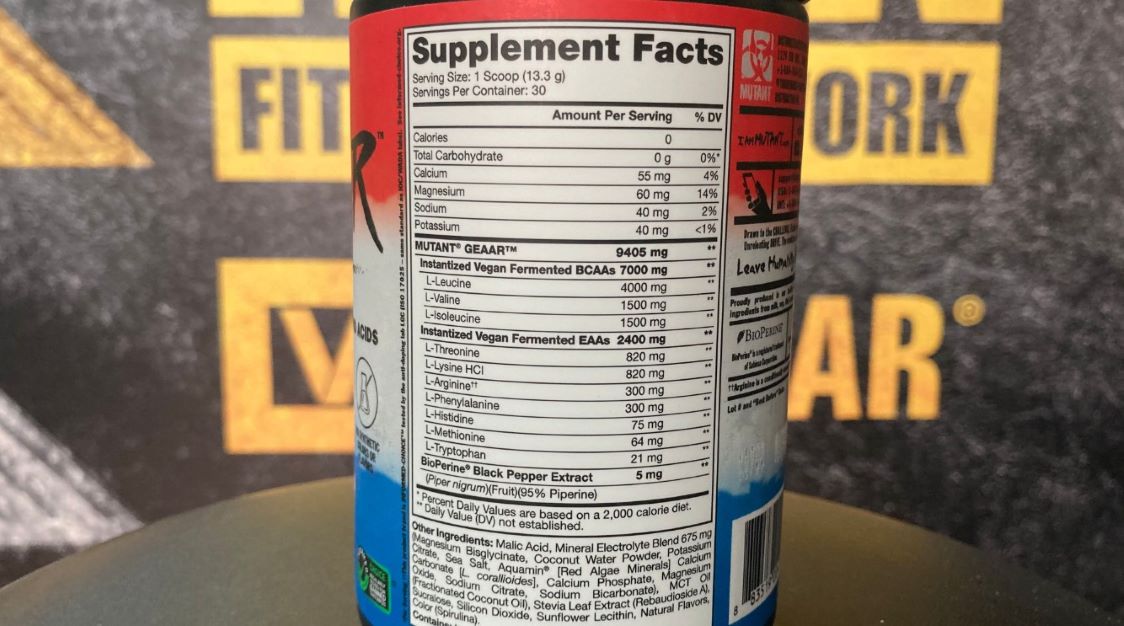 4g leucine

9.4g EAAs + Arginine

4,000mg leucine

1,500mg isoleucine

1,500mg valine

820mg threonine

820mg lysine

300mg phenylalanine

75mg histidine

64mg methionine

21mg tryptophan

300mg arginine 

7g BCAAs

Fermented/Vegan Aminos (Micronized & Instantized)

675mg Electrolytes 

All 7 electrolytes your body requires

Coconut Water Powder

Sea Salt

210mg ALBION® Magnesium Bisglycinate (buffered) for 60mg of pure elemental magnesium

AQUAMIN® Red Algae Minerals (Patented)

BioPerine® (Patented)
How to Best Use MUTANT GEAAR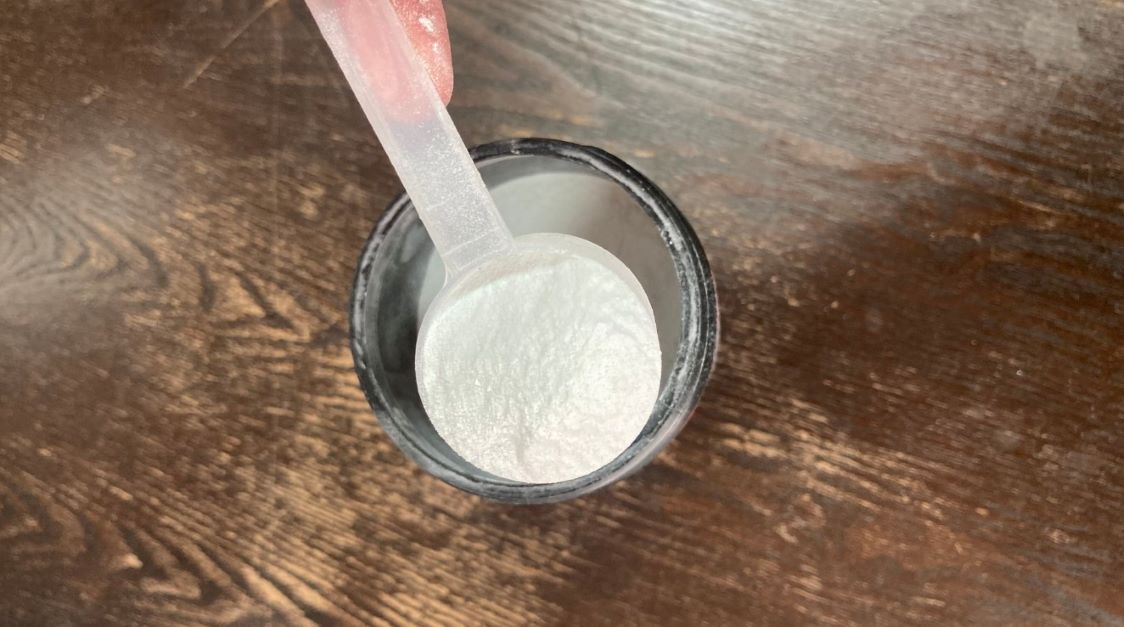 MUTANT recommends mixing 1 scoop of GEAAR with cold water in a shaker. If you want the drink to be sweeter, use less water. Conversely, if you wish to have less sweetness, use more water. 
MUTANT also says it's best to take this product multiple times daily. For example, on days you work out, MUTANT suggests taking one scoop alone or stacking it with their pre-workout MUTANT MADNESS before your workout. Then, mix another scoop in water to sip during your workout. 
And they recommend drinking 2-3 servings throughout the day on non-training days.
Our Verdict on MUTANT GEAAR
It would not be a true review if we didn't provide our input! At Generation Iron, we test out every supplement we can to deliver the most honest reviews for you. Here's what we have to say:
Of all the flavors, blue raspberry was most definitely our favorite. This flavor had a nice sweet, but tangy taste, and we loved it. It did have a slight aftertaste, but not a bad one. It also helped out with the pumps in the gym greatly. 
Overall, we are more than happy to recommend MUTANT GEAAR to our readers. This supplement delivered a great taste and great pump with awesome ingredients, which is something we love to see. It comes from a reputable company, and we will certainly be using it more often.
MUTANT GEAAR Overall Value 
MUTANT GEAAR is one of the better amino acid supplements on the market. Not only do they contain all 9 essential amino acids that your body can't produce on its own, but they also have arginine, which is critical to include to optimize muscle-building and recovery which is great because of how it plays an important role in the metabolism of an organism. In addition, it has electrolytes to support workout performance. This supplement is 100% plant-based with no artificial ingredients. Overall, it's worth trying before your next workout for the next month for $34.99 for 30 servings. 
References 
Church, D. D., Hirsch, K. R., Park, S., Kim, I. Y., Gwin, J. A., Pasiakos, S. M., Wolfe, R. R., & Ferrando, A. A. (2020). Essential Amino Acids and Protein Synthesis: Insights into Maximizing the Muscle and Whole-Body Response to Feeding.

Nutrients

,

12

(12), 3717.

https://doi.org/10.3390/nu12123717

Fouré, A., & Bendahan, D. (2017). Is Branched-Chain Amino Acids Supplementation an Efficient Nutritional Strategy to Alleviate Skeletal Muscle Damage? A Systematic Review.

Nutrients

,

9

(10), 1047. https://doi.org/10.3390/nu9101047