Nick Walker admits that Big Ramy will win if he comes in shredded.
Big Ramy has won the previous two Olympia competitions and will enter the 2022 event as the favorite once again. The Men's Open division is extremely top heavy, which makes for an entertaining show. If there is a mass monster that can compete with Big Ramy this year, it could be Nick Walker, if all goes right.
Walker turned in an extremely impressive rookie season and has built a championship physique at a young age. He won the 2021 New York Pro and followed that up with a victory at the Arnold Classic. Just two weeks later, Walker finished fifth at his first Olympia competition. He was unhappy with this finish and vowed for a better performance in 2022.
Big Ramy recently shared a physique update as he weighs 337 pounds at this point of his training. He will be the favorite to lift the Sandow Trophy once again and it is always interesting to think about competitors who could jump him on the score card.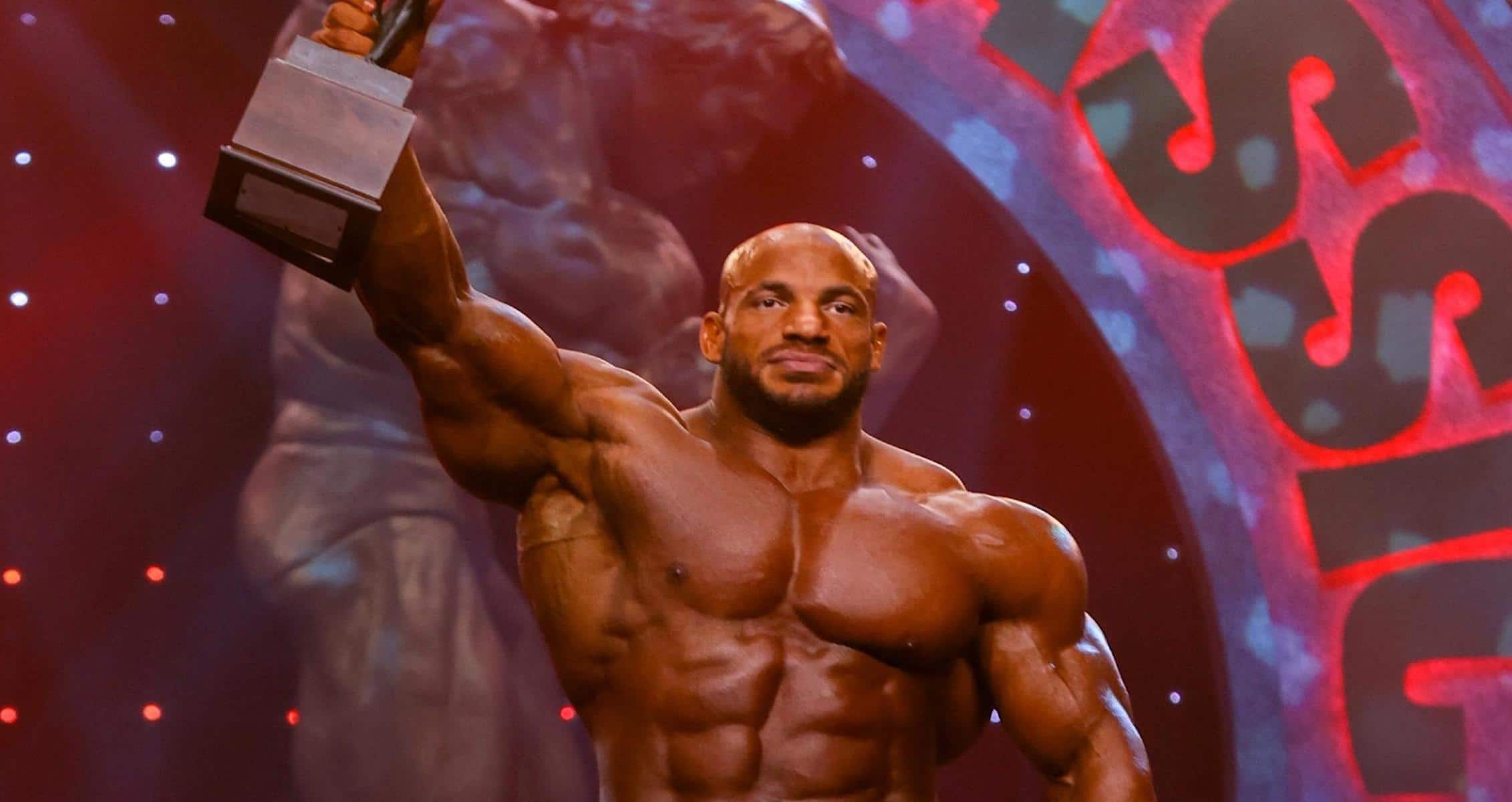 Nick Walker Preparing For Battle Against Big Ramy
Nick Walker joined Fouad Abiad on Bro Chat to discuss Big Ramy's physique update, along with his current progress in the gym. Walker believes that he can make a jump into the top two and even challenge Big Ramy for the title.
"I'm in pretty good shape for being 300. Listen, if this is going to go how I think it's going to go… it's going to be a good battle between me and him," Walker said.
Big Ramy and his team admitted that his training was not up to par heading into the 2021 Olympia — and he was still able to best the competition because of his sheer size. Shortly after winning in October, Big Ramy returned to the gym to begin preparing for the 2022 event. Entering December, Big Ramy will have over a year of training under his belt.
Nick Walker admits that Ramy will "probably" win his third consecutive title if he shows up shredded.
View this post on Instagram
"Okay, well he looks really fu***g good. He didn't train last year that much and then he showed up at Olympia not as good as the year before. Now, it seems to me that he's staying very consistent. If he comes in shredded, he's probably going to win again. If he comes in even slightly off, he can be open to anyone."
Nick Walker continues to give credit to Big Ramy for his posing and current look of his physique.
"His front double is really good. If those are recent updates, he looks very good."
Nick Walker has a chance to improve upon his finish from 2021. He is one of the top competitors in the world and will continue to show it come December. Can he take down Big Ramy? There is no doubt that he is one of few who has a chance to accomplish this feat.
For more news and updates, follow Generation Iron on Facebook, Twitter, and Instagram.