The biography, life, and accomplishments of Nicole Mejia
Nicole Mejia is a model and a social media sensation. She is well known for her amazing physique that she has worked so hard for. However, she did not always look the way she does, nor was she admired the way she is.
When Nicole was a child, she was bullied for her size, but she did not let this stop her. After high school she started working out. From there she began a great career in modeling and fitness. Now, she owns a successful business helping others get in shape.
This is her story, we are going to Dive into all things Nicole Mejia.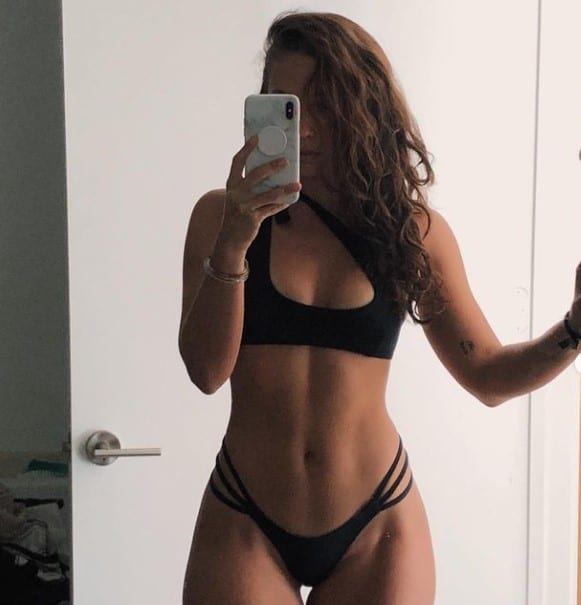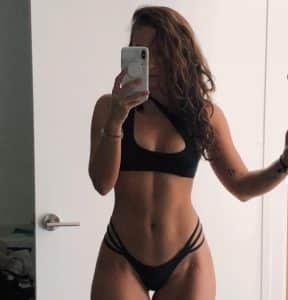 Full Name: Nicole Mejia

Weight
Height
Date Of Birth
125-135 lbs
5'4″
11/18/1988
Division
Era
Nationality
Modeling
2000s
Colombian-Italian
---
Biography
First off, growing up in Florida, Nicole Mejia's childhood was not all that easy. Nicole was not very active and she was actually bullied for being overweight. Hard to imagine with how good she looks now! But at that time, her self-esteem and self worth were nowhere to be found. Nicole struggled with her image. However, that all changed. After high school, she decided to start working out and get fit. At the age of 18, Nicole started hitting the weights and doing cardio.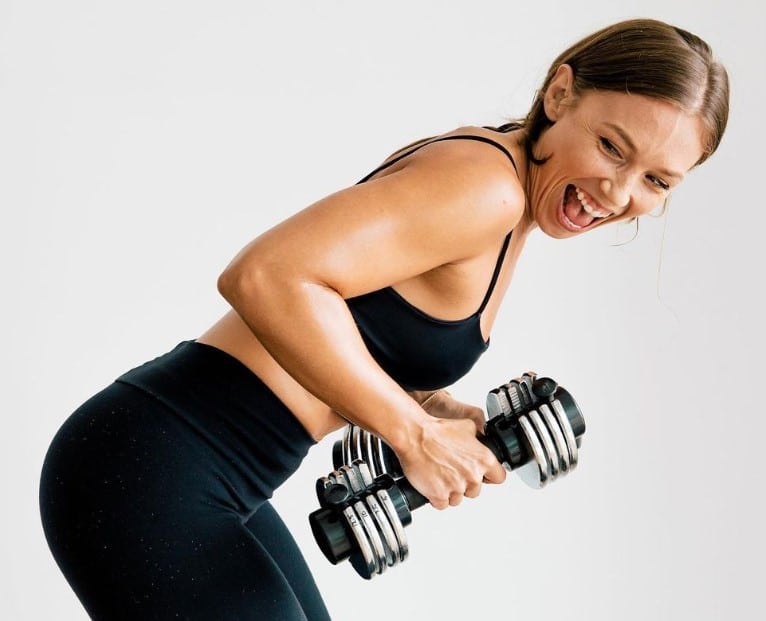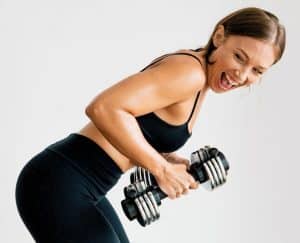 As Nicole started to get more in shape and really had made good progress, her friends encouraged her to pursue modeling. They even arranged her first photoshoot and it took off from there. Many different brands and photographers had began reaching out to get Nicole Mejia in front of their cameras, and the rest is history.
Modeling
As stated before, it was Nicole's friends that really first got her into modeling. After her career in the industry began taking off, she decided to start helping others realize their potential. From there, Nicole created social media profiles to reach the right audiences and inspire them to lead a healthy lifestyle.
Social Media
Next, Nicole's social media presence had taken off with her modeling. With currently over 1 million followers on Instagram, it is safe to say that she has a huge fan base. Fans and followers began asking Nicole for advice on workouts, diets, and fitness overall when her social media presence began to grow.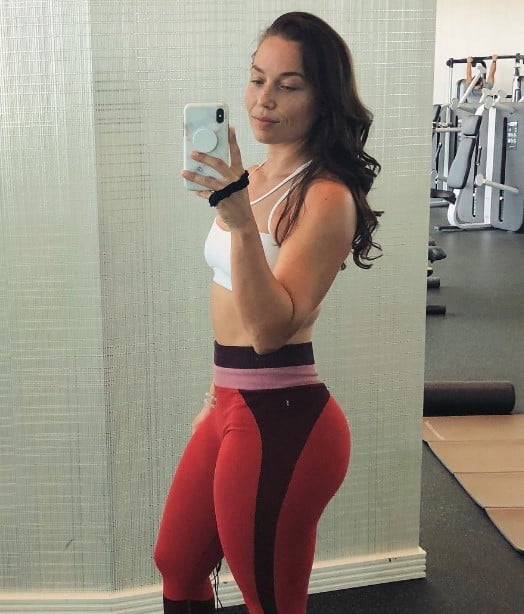 Nicole Mejia was being admired by so many people, and she used this by taking full advantage of the ability to help others.
Nicole Mejia's Business
By the age of 25 in the year 2013, Nicole launched health and fitness company called "Thick and Fit". The goal was to educate women on things like nutrition, gym routines, and self-love and acceptance. This grew her following even more. In 2016, Nicole was even considered one of the fittest women in the world.
Nicole also shows client spotlights on her Instagram to show off the progress people who use her advice have made.
Training
Next, Nicole Mejia's workouts vary in what exactly they are. She also has some videos on YouTube you can watch, and in one of them she discusses her training. Nicole completes a nice balance of upper body, lower body, stretching, and recovery.This is what her split looks like:
Monday: Lower body and plyos
Tuesday: Upper body and abs
Wednesday: Stretch and recover
Thursday: Lower body and plyos
Friday: Upper body and abs
Saturday: Stretch and recover
Sunday: Cardio
We were able to find a little more on Nicole's lower body circuit! Now remember, this is a circuit and is completed as such. This means take no rest between each exercise, but take about a minute and a half to two minutes in between rounds. You are going to want to do three or four rounds total!
Now, let's take a deeper look at what a leg day for Nicole may look like.
Dynamic Warmup
Side step with booty band: 12 reps in each direction
Drop Squat: 15 reps
Single Leg Romanian Deadlift: 12 reps per leg
Plyo Lunge: 10 reps per leg
Traditional Bridge: 15 reps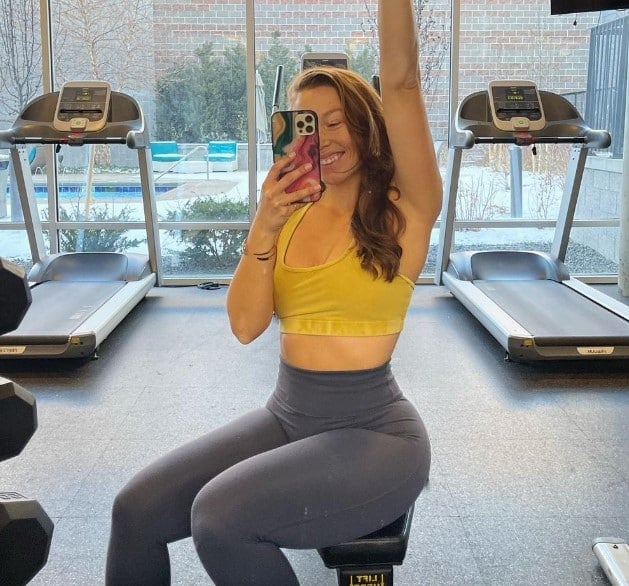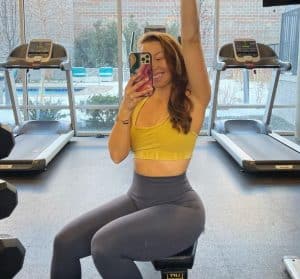 Nutrition
Just like her workout plans, Nicole Mejia is organized in her eating plans as well. She eats plant-based meals. Also, Nicole puts two meal prep days into her schedule, which take place on Sunday and Wednesday.
Nicole Mejia eats four times a day. She fills her day with meals that include oats, protein shakes, a salad, and a hot meal that has been pre-made. For some add-ins, she includes things like dairy, meat, gluten, and a processed free grocery list.
For fans that need more help in meal planning, Nicole Mejia's YouTube videos indicate that she offers a meal prep guide and tips. She also has supplement recommendations for those on a plant-based diet. Not to mention she gives guidance on intuitive eating and macro counting. Finally, Nicole gives guidance on adding or reducing calories from a base plan.
Supplements
Nicole throws in some supplement advice with her meal plans. Some of the supplements she includes are as follows:
Personal Life
Next we are diving into Nicole's personal life, it can be seen through things like her Instagram. Although she does not give massive amounts of details on her life, we can catch glimpses of things. For one, she is currently very involved in her business and the fitness community. However, she also does things outside of just fitness.
On Nicole's Instagram she shows a love of music through her singing and guitar playing videos. She also enjoys traveling and overall just living her life. She projects the perfect balance between fitness and lifestyle.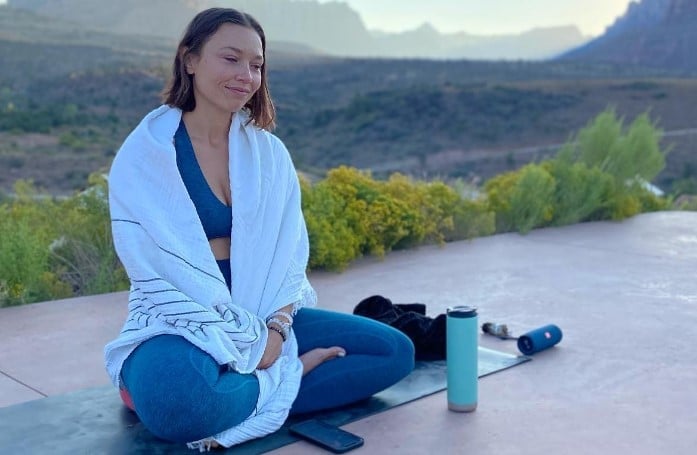 Not to mention, Nicole is a big advocate for yoga and meditation and overall connecting with nature.
Fun fact: Nicole Mejia appeared on and episode of MTV's series "Guy Code" in 2015.
Overall
All in all, we can take away a lot from someone like Nicole Mejia. She overcame a childhood filled with body image issues as well as bullying, and became a fitness icon. She took that bullying and body shaming and turned it into something positive. With millions of followers around the world being a social media sensation, as well as having her own business, she surely has a full plate in front of her. But, overall we can take away the mentality of not giving up and overcoming the things life may throw at you.
Like this athlete? Check out more of our Athlete Profiles (here).