With six consecutive wins at Olympia, Dorian Yates is considered one of the top bodybuilders in modern history.
As the 2020 Mr. Olympia competition sets to kick off in Orlando, Florida, organizers have worked tirelessly and diligently to make this event happen. With the stress of venue changes and dealing with COVID pandemic precautions, the health and safety of everyone involved was top priority. With loads of work and sheer determination to make this event happen, fans will be thrilled to know it is all coming to fruition as the top pro bodybuilders gear up to walk the bright lights of the biggest stage in the sport of bodybuilding.
As current athletes finish their final prep for this historic event, we thought it would be fun to take a trip down Olympia lane and revisit some of the greats who have made this sport what it is today. The pressure of winning this prestigious event is no different now than it was throughout the years and these legends know exactly how it feels to pour everything into making a champion. Through blood, sweat, tears, and sheer grit, the greatest bodybuilders to enter this sport have come and gone, leaving room for new athletes to stake their claim in the history books.
Dorian Yates, also known as "The Shadow", holds six consecutive Mr. Olympia titles and is considered one of the greatest bodybuilders of modern history. Let's dive into the journey of this former pro bodybuilder to see just how he got to where he is today.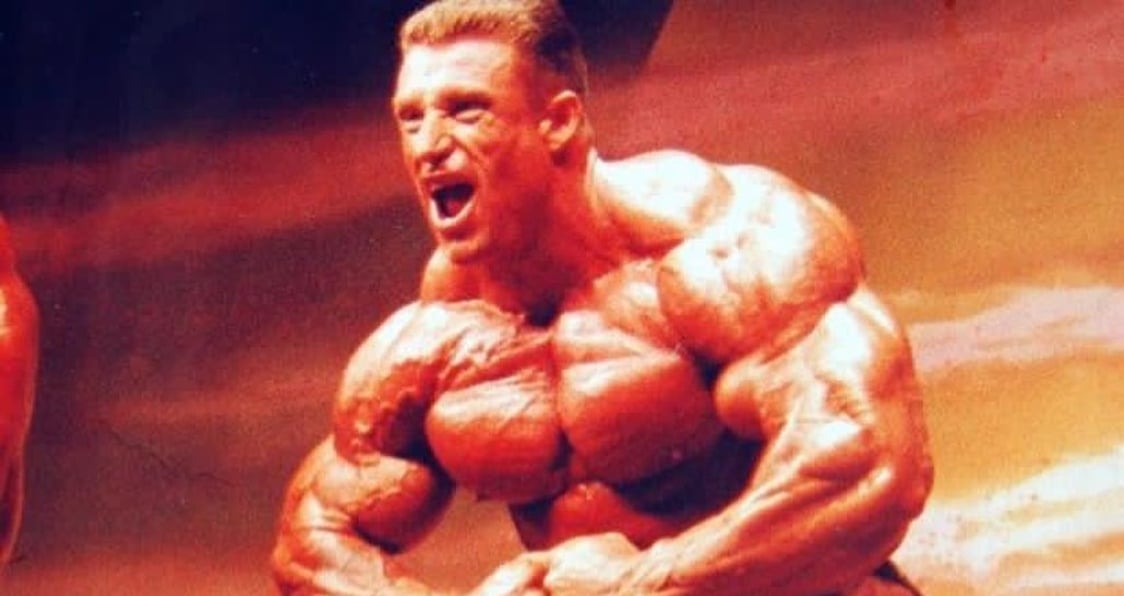 Early Life
Growing up in a small farm town in England, a young Yates was struck with tragedy after losing his father when he was just 13-years old. Making the move to Birmingham, city life would soon prove to be unkind to Yates as he fell into the gang-life that hid deep within the hustle and bustle of the city. With little guidance and free criminal reign, Yates was arrested at 19-years old and held at a youth detention center for six months. His strength impressed many and, whether he knew it then or not, his bodybuilding career was only just beginning.
It was watching another Olympia legend, Lee Haney, that sparked the bodybuilding bug inside Yates as he sought to compete on the world stage and chase down the greats. With extreme dedication and attention to detail, Yates began his training, seeking to chase down Haney and prove he had what it took to be the best. A product of the high-intensity training style of bodybuilding, Yates is considered to be the first of what are known as "mass monsters", those who seek maximum muscle stimulation in the shortest amount of time possible with intense sessions.
His chance to stand side by side with Haney at Olympia in 1991 was exactly where Yates wanted to be. Going toe to toe, the Englishman was not enough to take down Haney for the title. Yates' minor victory came, however, by proving he could compete, with Haney only beating him by a slim margin. His chance to redeem himself came in 1992 when Haney chose to not compete at Mr. Olympia.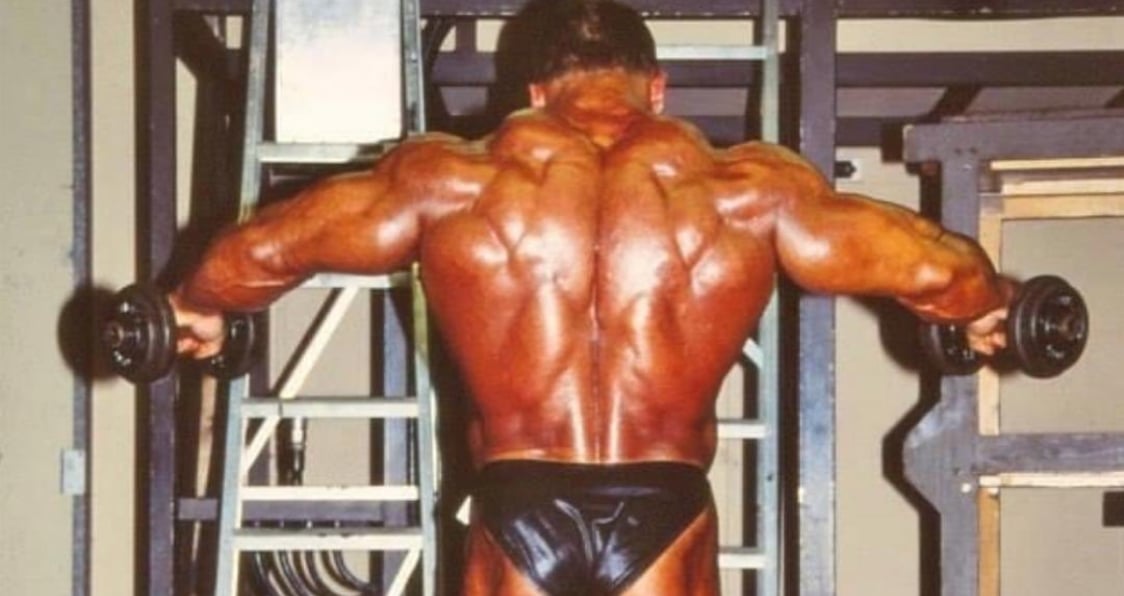 Mr. Olympia 1992-1997
From 1992-1997, Yates would win every single contest he entered. That included six consecutive Mr. Olympia wins, making him the fifth-highest for record wins behind the absolute best in the field like Ronnie Coleman, Lee Haney, Arnold Schwarzenegger, and Phil Heath. Committed to his training, Yates wanted nothing to do with publicity and endorsement deals. By combining his incredible muscle mass with peak conditioning, he was able to stay on top for years and absolutely dominate the pro bodybuilding circuit.
His end would come as a result of injuries, dealing with torn biceps and triceps, one of which he suffered just weeks out from the 1997 competition. He won the 1997 Olympia contest despite his injury. But many athletes, critics, and fans thought the title should have gone to the runner-up, Nasser El Sonbaty. With six career Olympia wins under his belt, Yates walked away from the sport, cementing his place as one of the greats.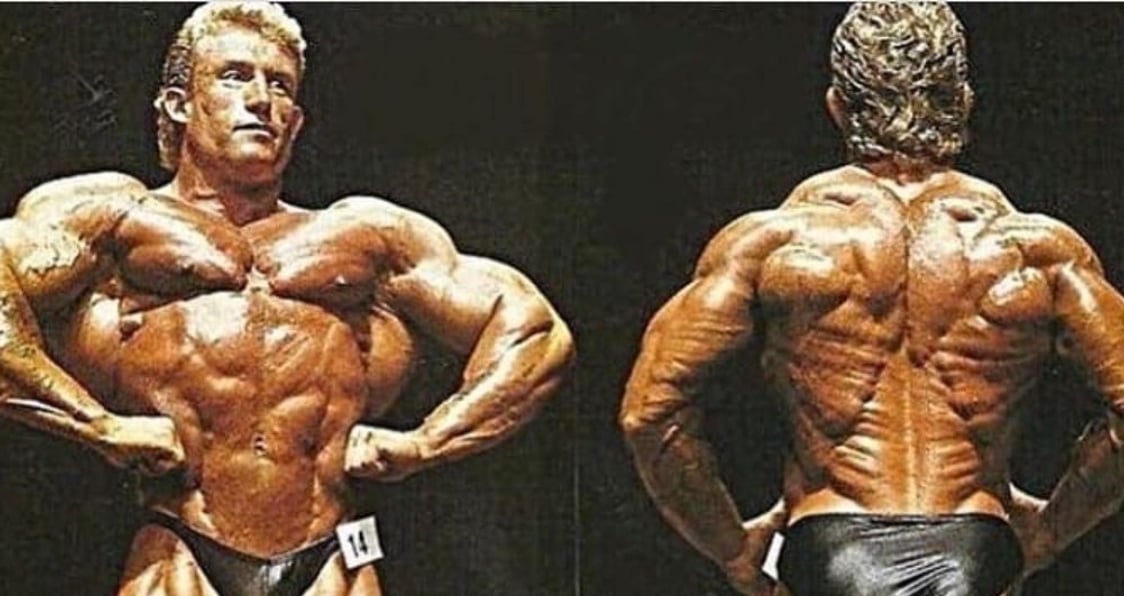 Yates' Legacy On Bodybuilding
Yates was the first of these "mass monsters" to really see great success in his bodybuilding style and training. As more and more people saw the effects of this type of workouts, it changed the game forever. Seeing the success of Yates and others partaking in this high-intensity training, the bar was now set even higher than before.
In Generation Iron's documentary, Dorian Yates: The Original Mass Monster", directed by Vlad Yudin, the way Yates revolutionized the sport is chronicled through his "blood and guts" style of training and what the aftermath of his career has done to Yates. An amazing story of Yates and his entire career, viewers can see just how this former pro bodybuilder led his life in efforts to be the best in the world.
Check out Dorian Yates: The Original Mass Monster here!
DY Nutrition is a line of supplements that Yates owns and endorses which includes products like whey protein powders, pre-workout, and post-workout products. He also runs Temple Gym, which has locations in the UK, as well as California and Las Vegas.
Wrap Up
Dorian Yates is truly an icon in the bodybuilding world. As an original "mass monster", he revolutionized the style of training that athletes to this day use to win the most prestigious events in the world. Through sheer dedication and his "blood and guts" mentality, Yates was able to win six consecutive Mr. Olympia titles from 1992-1997, proving he had what it took to be the best in the world. From a troubled upbringing to one of great success and notoriety, Yates is a prime example of what true hard work and dedication can do. "The Shadow" seemed to emerge victorious on the stage and in his personal life overcoming whatever obstacles came his way. Cemented in stone as one of the greatest bodybuilders in modern history, Yates is now the one being chased by aspiring bodybuilders everywhere.
Let us know what you think in the comments below. Also, be sure to follow Generation Iron on Facebook, Twitter, and Instagram. 
*Images courtesy of Dorian Yates Instagram