This eight-time Olympia winner is regarded as one of the greatest bodybuilders of all time.
The prized Mr. Olympia competition is set to take place in just a couple of weeks as competitors plan to walk the biggest stage in bodybuilding. With the ultimate prize of Mr. Olympia on the line, athletes hope to compete amongst the best to win the highest prize in the sport. After much debate on location and COVID restrictions, organizers have moved the event to Orlando, Florida and are ready to give fans a show they need and deserve.
With so much talent to watch right now, we wanted to embark on a journey through time to revisit some of the greats who have made this sport what it is today. This trip down Olympia memory lane will see the likes of those bodybuilders we all know and love. Ronnie Coleman is an eight-time Olympia winner and is considered one of the greatest bodybuilders of all time.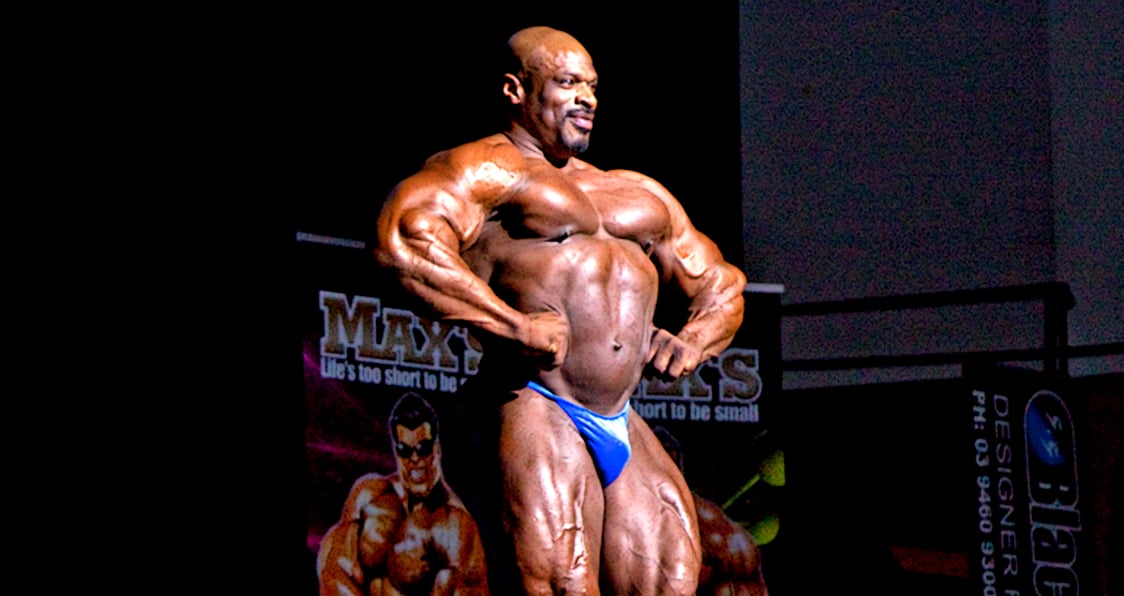 Early Life
Born in Monroe, Louisiana in 1964, Coleman was an active child. He continued his athletic career in college at Grambling State University where he played middle linebacker for the GSU Tigers and chose to study accounting. When an accounting career never came to fruition, Coleman sought a job working for Domino's Pizza where he managed to get by on the free food they would give him. He then switched careers and became a police officer in Arlington, Texas where he was introduced to bodybuilding.
The owner of a gym saw potential in Coleman and offered free membership if Coleman would let him train him for bodybuilding competitions. After repeated wins and his potential to be a great bodybuilder becoming more and more clear, he participated in powerlifting competitions before committing to the professional world of bodybuilding.
With wins at Mr. Texas and others, Coleman saw his chance to win at the 1991 Mr. Universe contest. And that he did. He now qualified for professional contests and became an IFBB pro where he continued to win events like the Canada Pro Cup and the Russian Grand Prix.
Although a slow start when it came to Mr. Olympia, Coleman would catch fire and win eight Mr. Olympia titles in a row, cementing himself as one of the greats. For a number of years, Coleman held the record for most IFBB wins with 26 titles. That record was broken by Dexter Jackson.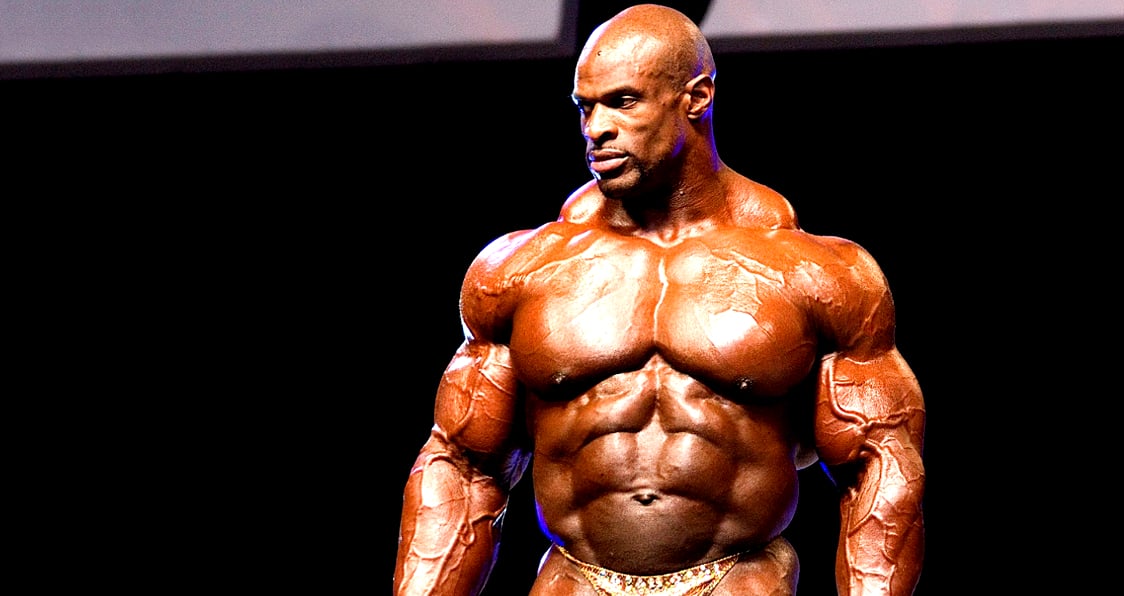 Mr. Olympia 1998-2005
Coleman's start in the pro bodybuilding circuit was slow. In fact, in his first Olympia competition in 1992 he was unranked. Throughout the early and into the mid-90's, Coleman slowly climbed the ladder, finishing just outside the top ten until he finally broke through and began to see those desired top ten finishes. When Dorian Yates retired in 1997, Coleman saw his opportunity to strike and take over the pro bodybuilding world. With many favorites entering the 1998 Mr. Olympia contest, Coleman saw himself just on the outskirts of the conversation. Through great discipline, Coleman struck and won his first of eight titles.
Now at the top of the pro bodybuilding world, Coleman refused to back down. Through sheer determination, mixed with intense training and a solid nutrition plan, Coleman's lifestyle became one of victory as he sought to win even more contests, break even more records, and prove to himself, and the rest of the world, that he was in fact the best. Coleman would embark on a record breaking streak at Mr. Olympia and year after year it was Coleman who stood on the podium holding the top prize. From 1998 to 2005, Coleman was the sole winner over this eight year span. A serious force in the bodybuilding community, the one chasing the title was now the one with the most to lose.
Coleman's streak would come to an end in 2006 when Jay Cutler took the title. This disappointing end was just the second time a reigning champion lost their title after multiple wins while still competing. While this would be Coleman's last time competing at Olympia, he cemented himself in the history books as one of the greatest of all time.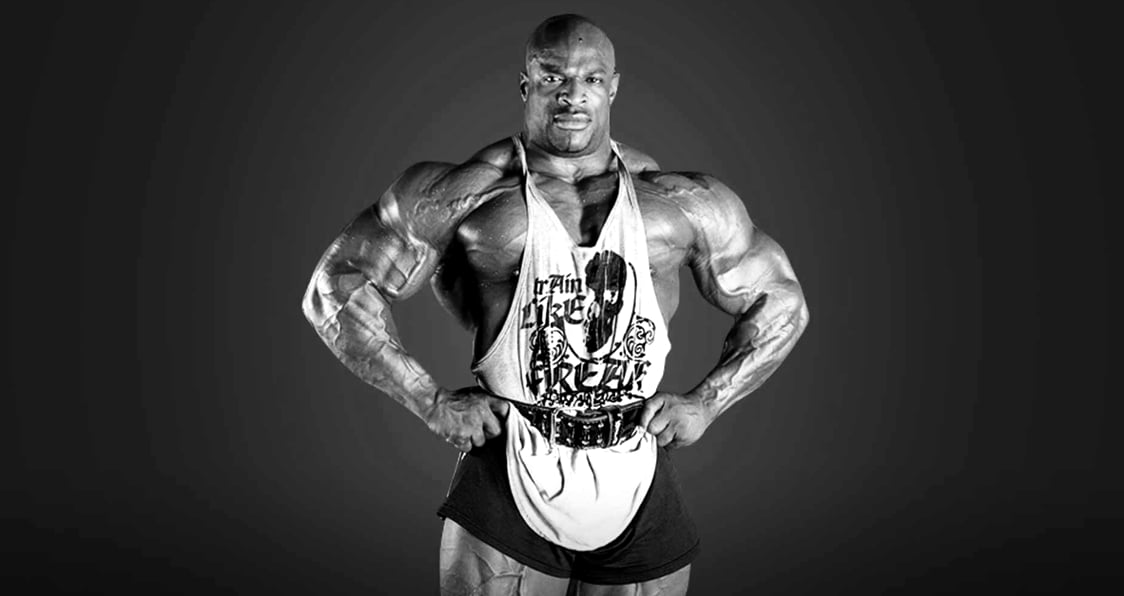 Ronnie Coleman's Legacy
Coleman has taken his platform to better those around him when it comes to health and fitness and through product endorsements and other events, he has promoted great ways to better yourself. His supplement line Ronnie Coleman Signature Series is a great array of supplements ranging from all kind of products to enhance your lifts and overall fitness for bodybuilders and other athletes. Through awards and recognition, Coleman has remained humble given his incredible bodybuilding career.
What he has shown through his victories is that anything is possible if you put your mind to it. From his beginnings working in a pizza shop, to becoming a police officer, to an opportunity to give bodybuilding a try, this series of events propelled Coleman to new heights and gave him not only a platform and recognition, but a sense that absolutely anything is possible.
Coleman is the star of Vlad Yudin's 2018 Netflix documentary titled Ronnie Coleman: The King which covers the life and career of Coleman throughout his journey in the bodybuilding world.
Wrap Up
Ronnie Coleman is considered one of the greatest bodybuilders of all time and for good reason. An eight time Olympia winner, with those wins all being in a row, Coleman has cemented himself as one of the greats and a role model for future bodybuilders all seeking greatness. From humble beginnings to being on top of the world, Coleman shows what hard work and dedication can do when you stay grounded and put your mind to it. Using his platform now as a way to better current and future bodybuilders and athletes, Coleman continues his legacy of greatness even well past his record breaking prime.
Let us know what you think in the comments below. Also, be sure to follow Generation Iron on Facebook, Twitter, and Instagram. 
*Images courtesy of Ronnie Coleman Instagram