The biography, life, and accomplishments of Regan Grimes
Regan Grimes is a Canadian professional bodybuilder who has competed in both the Men's Open division and Classic Physique division. His style of training is centered around getting a serious pump which aids in his massive physique.
Below is a complete breakdown of his profile, stats, biography, training and diet regimens.
Full Name: Regan Grimes (IFBB Pro Bodybuilder)

Weight
Height
Date Of Birth
215-225 lbs.
5'11"
06/26/1993
Division
Era
Nationality
Classic Physique & Open
2010
Canadian
---
Biography
Regan is a professional bodybuilder that has been training since he was 17. When Regan first started working out, he just wanted to get stronger and bigger for motocross races. After seeing the results from his training, he became hooked. Regan looked up to Antonie Valliant during his journey. He watched all of Antonie's training videos and took notes. His love for building his body grew and he decided to begin competing.
Regan made his first appearance in a bodybuilding show at 18 years old and is now an IFBB pro bodybuilder, fitness entrepreneur, and owns his own gym. He also appeared in the digital series East Coast Mecca. The series focused on Bev Francis Powerhouse Gym, one of the most iconic gyms in bodybuilding.
He also appeared as a featured subject in Generation Iron 3. The film followed multiple athletes, including Regan, who was in the process of deciding if he wanted to shift gears to the Classic Physique division rather than Men's Open. It provided some deeper insight into the life behind the muscle.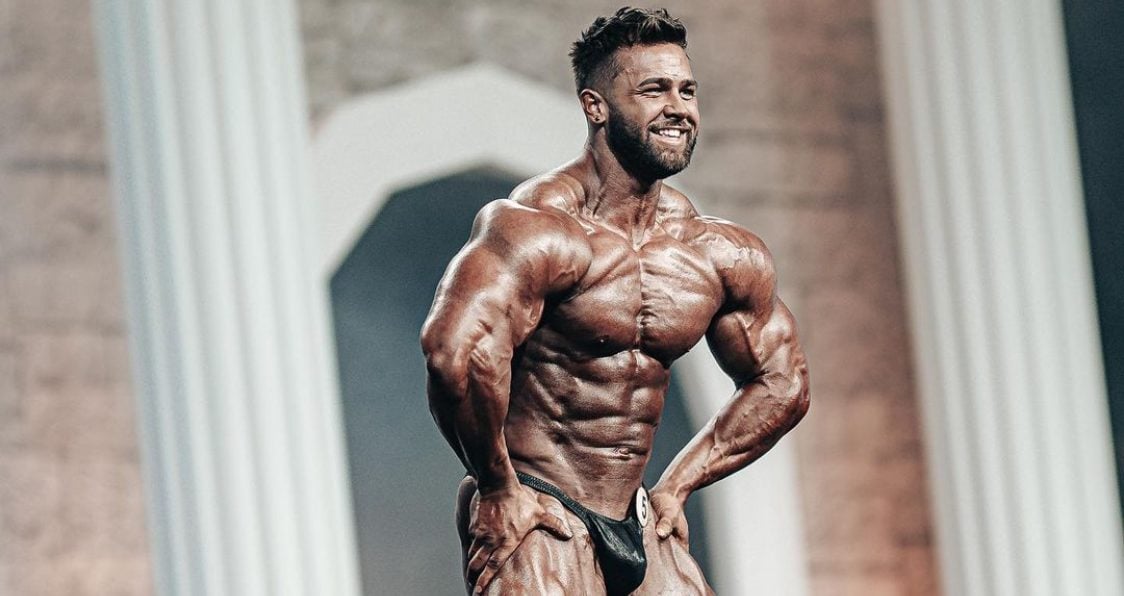 TRAINING
Regan's main goal while working out is getting as much blood flowing to his muscles as much as possible.
His favorite thing about training is 'the pump'. The pump is warming up to get your blood flowing and to get your joints ready for heavy sets. Proceed to heavy compound exercises to work on your strength and hypertrophy will ensure serious growth.
After the pump, Regan moves on to isolation exercises, but will utilize lighter weights.
Back Workout
Regan adds a bunch of volume to his back workouts. 5 sets per exercise and around 12 repetitions per set. Doing this allows him to train every muscle in his back with enough volume and intensity.
High pull cable row, 5 sets x 12 reps
V Bar smith machine Row, 4 sets x 12-15 reps
DB Rows, 4 sets x 12 reps
Sideways High row hammer strength, 4 sets x 12 reps
Smith machine rack pulls controlled, 4 sets x 12 reps
UPDATED Back Workout
Reverse pulldowns
Low row (Hammer Strength machine)
Mid-row
High row (Hammer Strength machine)
Straight-arm rope pushdown
Rack pull
Biceps & Rear Delts
Dumbbell curls
Rear delt machine fly
Machine preacher curl
NUTRITION
For natural bodybuilders, staying lean while adding on muscle mass can be difficult. It's normal to gain some excess weight when 'bulking', according to Grimes.
Breakfast
Coffee, 2 eggs with 5 oz sliced chicken breast, 100g cream of rice w/ 1/2 cup blueberries and 1 tsp omega oil. Seasonings and additional ingredients are also used.
Post-workout
300g white rice, 6 oz sliced chicken breast, and a large Honeycrisp apple
Meal 3
300g white rice and 6oz chicken breast
Meal 4
Greek salad, 200g chicken skewer, 1 cup lemon rice, 1.4 cups Greek lemon potatoes, 1 bun/roll, and 1 tsp olive oil
Meal 5
300g white rice, 8oz Bison
Meal 6
100g cream of rice and 8oz of salmon
SPORTS NUTRITION
While Grimes uses his own supplements to boost his gains, it is important to know that there are some seriously effective supplements that you can use to get an equally shredded and massive aesthetic. A pre-workout supplement can provide energy and aid in muscle pumps for increased blood flow, while a protein supplement will work to aid in enhanced growth and recovery. For those who want a mid-workout boost, look into those intra-workouts can help you push past fatigue and give you the best chance at seeing growth and gains.
COMPETITION HISTORY
2020
European Pro Men's Bodybuilding, 4th place
2019
Japan Pro Men's Bodybuilding, 3rd placde
Romania Muscle Fest Pro Men's Bodybuilding, 3rd place
2018
Olympia Classic Physique, 8th place
New York Pro Classic Men's Physique, 1st place
2017
Vancouver Pro, IFBB Men's Bodybuilding, 2nd place
Wings of Strength Chicago Pro, IFBB Men's Bodybuilding, 5th place
Tampa Pro, IFBB Men's Open Bodybuilding, 5th place
2014
Ontario Provincials, 2nd place Open Men's Heavyweight, 2nd place Junior Heavyweight
Mississauga Luchka O'Brien Classic, Junior Bodybuilding, Men's Bodybuilding Heavyweight, and Overall, 1st place
2012
Ultimate Fitness Events Bodybuilding Contest (UFE), Middleweight Men's Bodybuilding, 1st place