Ronnie Coleman is one of the best to ever step on stage and he continues to show why during training.
Ronnie Coleman is one of the best to ever do it in bodybuilding. It is no surprise that he continues to be active in the gym and share his wisdom with the next generation. When thinking about his success on stage and mindset in retirement, Coleman keeps it simple with two words — "no excuses."
Coleman won a record eight consecutive Olympia titles beginning in 1998 and spanning all the way to 2005. In 2006, Coleman finished as the runner-up to Jay Cutler after he bested Cutler in the previous three competitions. To this day, Coleman is considered one of the biggest freaks that ever stepped on a bodybuilding stage. His overall size and conditioning is unmatched and it is because of his training mindset.
Ronnie Coleman has become active on social media, whether it be YouTube or Instagram. This time, he was able to share a video on the incumbent bike explaining how to keep it rolling even when you cannot feel your legs.
"When your legs get real numb while riding the incumbent bike. You use your arms as legs because there are no excuses when it comes to doing cardio. When there's a will you find a way to get the job done."
View this post on Instagram
This is not a new mindset that Coleman has developed in retirement. It has carried him to Olympia victories and through different injuries.
READ MORE: Ronnie Coleman Trains Legs Twice A Week, Hits Calf Raises With Feet "Totally Numb"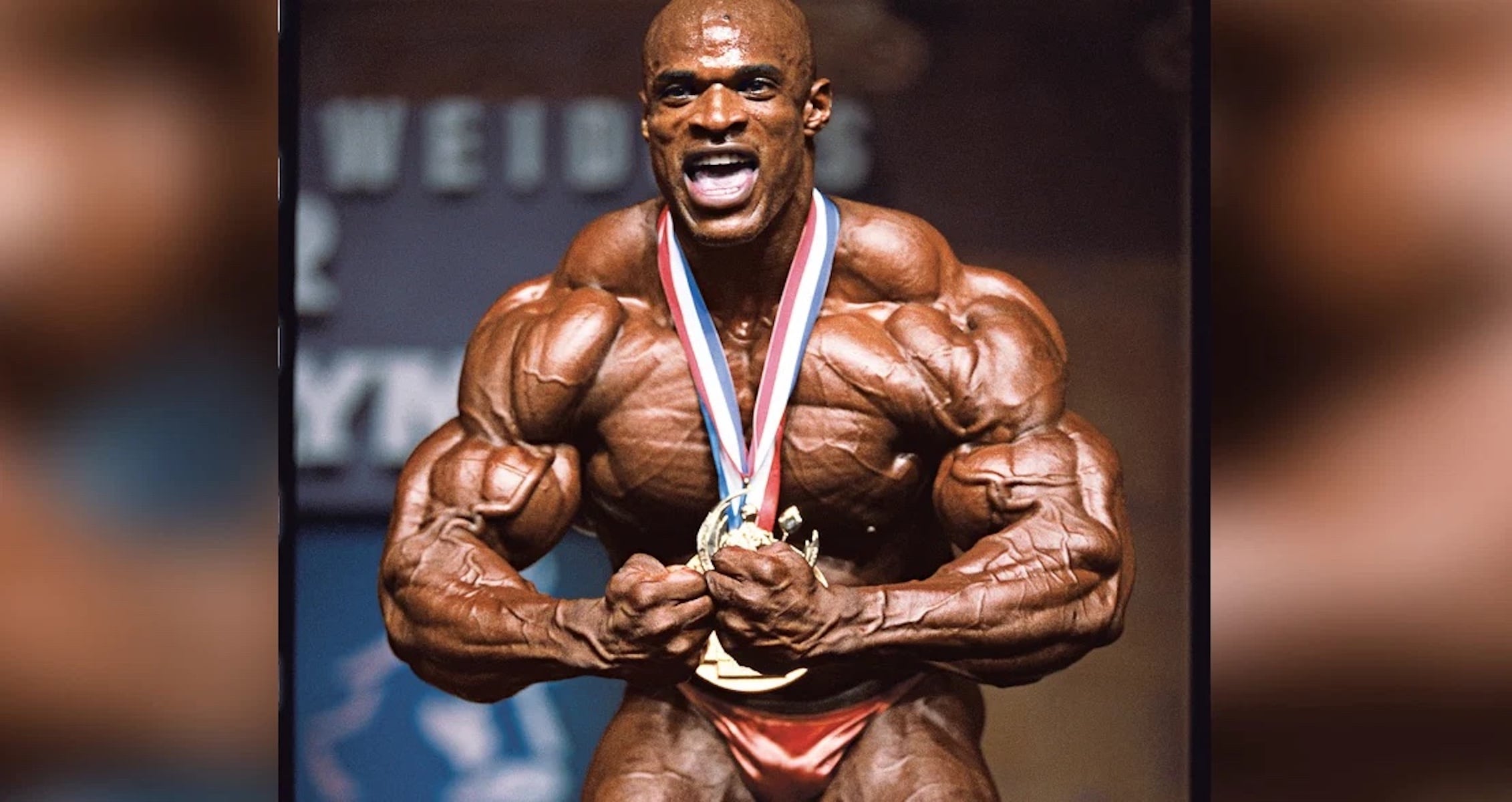 Ronnie Coleman's "No Excuse" Olympia Mindset
Ronnie Coleman has suffered different injuries and surgeries over the course of his career. In 2001, Coleman struggled with severe dehydration and nearly died prior to the Olympia. He was able to bounce back and win the competition by rehydrating and getting himself back to neutral.
"You don't win eight Olympia's by making excuses. Determination, Dedication, Perseverance, Passion and Faith. The keys to any successful venture. #yeahbuddy"
Despite his great success, Ronnie Coleman understands the dangers of bodybuilding and the substances that are used. He has spoken out claiming that the "sport is not worth dying for." Coleman has shown that there are plenty of ways to train naturally and keep the mindset needed.
For more news and updates, follow Generation Iron on Facebook, Twitter, and Instagram.