Rudy Kadlub continues the tradition of beating his PR deadlift on his birthday.
Rudy Kadlub has started a tradition of setting a new PR deadlift on his birthday. This year for his 74th, it was no different. Kadlub completed a 524-pound deadlift, raw for a double, to set a new PR once again on his birthday.
This lift is one more pound than the one Kadlub completed last year for his 73rd birthday. That particular deadlift set an unofficial deadlift world record in the Masters 70-74 division, which Kadlub held at the time.
Kadlub stepped up to the bar and used a sumo stance for the lift. The first rep looked effortless before a quick pause at the bottom. He powered through the second rep before competing the insane feat of strength.
"For my annual birthday tradition, I pulled 524# this year, 1 pound more than last. This year, the @kabukistrength team peer pressured me into doubling it, so not only is this a raw PR deadlift weight for me, but for 2 reps!"
View this post on Instagram
While the birthday lifts for Kadlub might be seen as unofficial world records, he has set plenty of official records over the course of his career.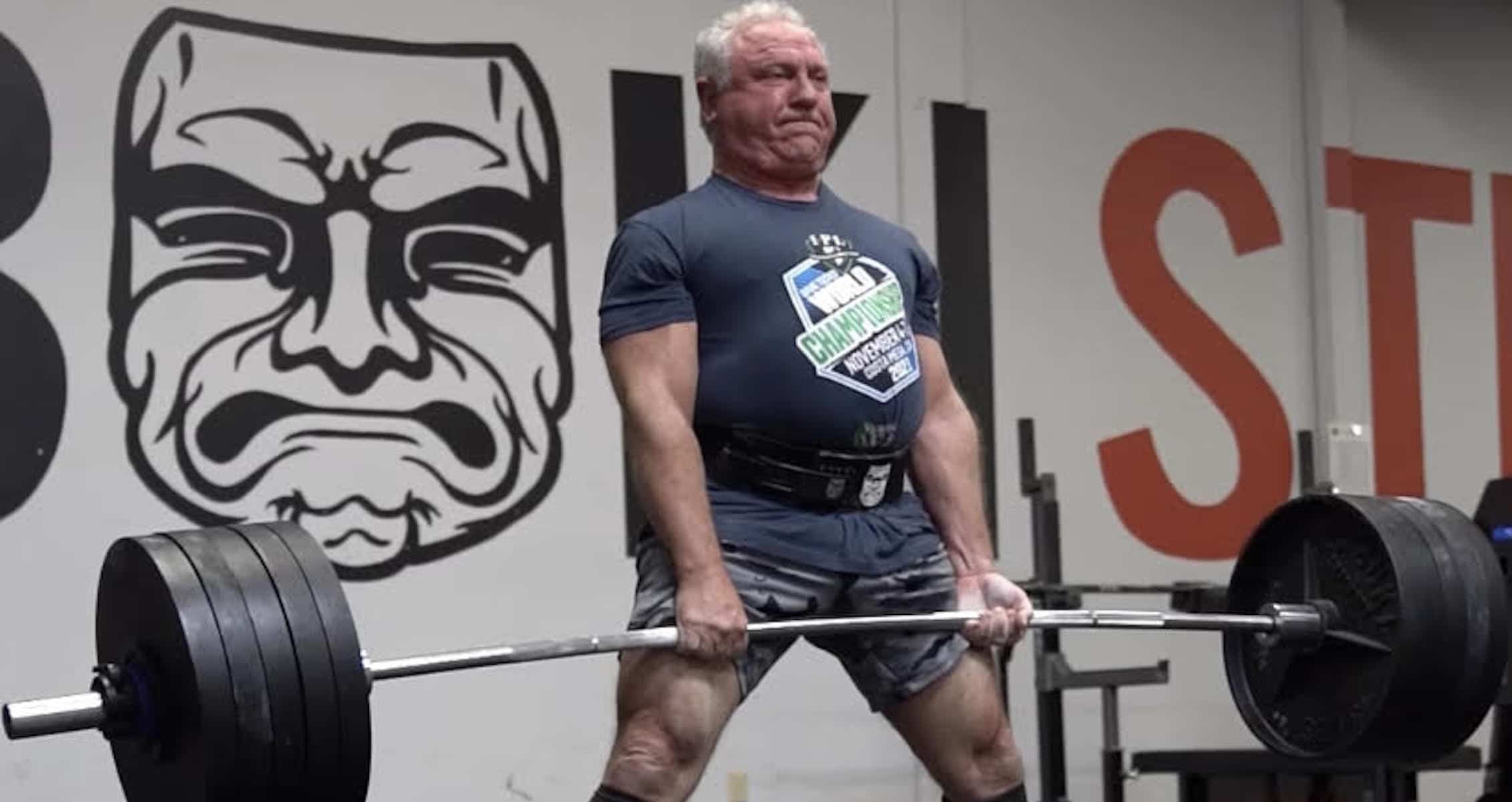 Rudy Kadlub Continues To Impress
Rudy Kadlub has not been powerlifting his entire life. He began competing at 57 years old but found success quickly. Kadlub's first competition came in 2006 and he continues to compete to this day.
In 2021, Kadlub had one of his best days of his career. He set a total of four world records during the IPL World Championships. Kadlub completed a 451-pound raw squat with wrist wraps. He moved onto log a 314-pound bench press and 512-pound deadlift. In total, there was 1,277 pounds lifted by Kadlub. Following the competition, Kadlub had been dubbed the best masters lifter ever.
It is unknown when Rudy Kadlub will hit the stage once again. His competition best deadlift came in 2020, when he lifted 518 pounds.
It has become quite the tradition for Kadlub to ring in another year with a PR deadlift. After seeing this year's triumph, it makes us wonder what he has in store for 75.
For more news and updates, follow Generation Iron on Facebook, Twitter, and Instagram.