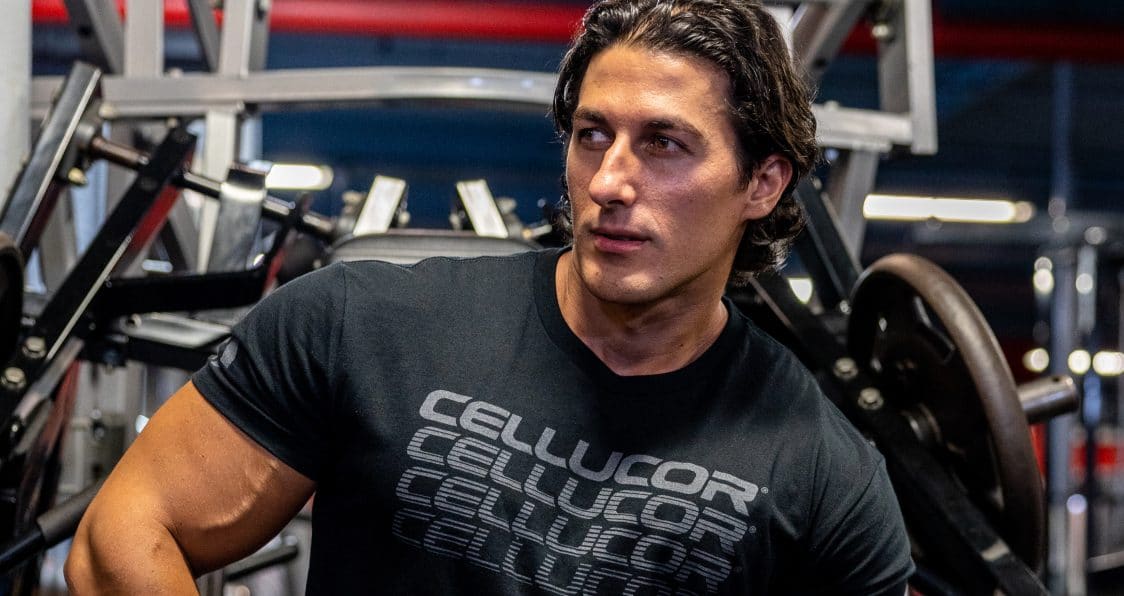 Pro bodybuilder and Cellucor athlete, Sadik Hadzovic, is a 4X World Champion. He's known for his legendary results on stage, and owes his success to his approach on training and nutrition.
Using Cellucor supplements for almost a decade, Sadik fuels with only the best to power his workouts and performance. From supersets to nutrition, Sadik shares his tips on how to get those next level results!
About Sadik Hadzovic
Sadik was born in Bosnia to hard-working parents who wanted the best for him. Their strict, no-nonsense approach fueled his work ethic and led him on a weightlifting journey he fell in love with.
As a scrawny teenager who lacked confidence, he used lifting as a place of comfort. He went from being skinny and underweight to packing on muscle and developing a shredded, sculpted physique. He began competing in the Men's Physique Division and saw great results at events like the 2012 NPC Metropolitan Championships and the 2012 NPC Junior USA Championships. At age 25, he earned his pro card and was well on his way to becoming an accomplished IFBB athlete.
Sadik is now a recognized bodybuilder and international fitness personality. He's been featured in dozens of fitness magazines and holds multiple bodybuilding titles. A few of his accomplishments include:
4X World Champion — Arnold Classic, New York Pro, Tampa Pro, and Sarasota Pro
2-time Mr. Olympia Runner-Up
Division Champion in both Men's and Classic Physique.
As a Cellucor athlete, he uses his platform to promote the supplements that fueled his results for almost a decade.
Below you can find the stats for Sadik Hadzovic:
Full Name: Sadik Hadzovic

Weight
Height
Date Of Birth
185-195 lbs.
5'11''
06/08/1987
Division
Era
Nationality
Men's & Classic Physique
2010
Bosnian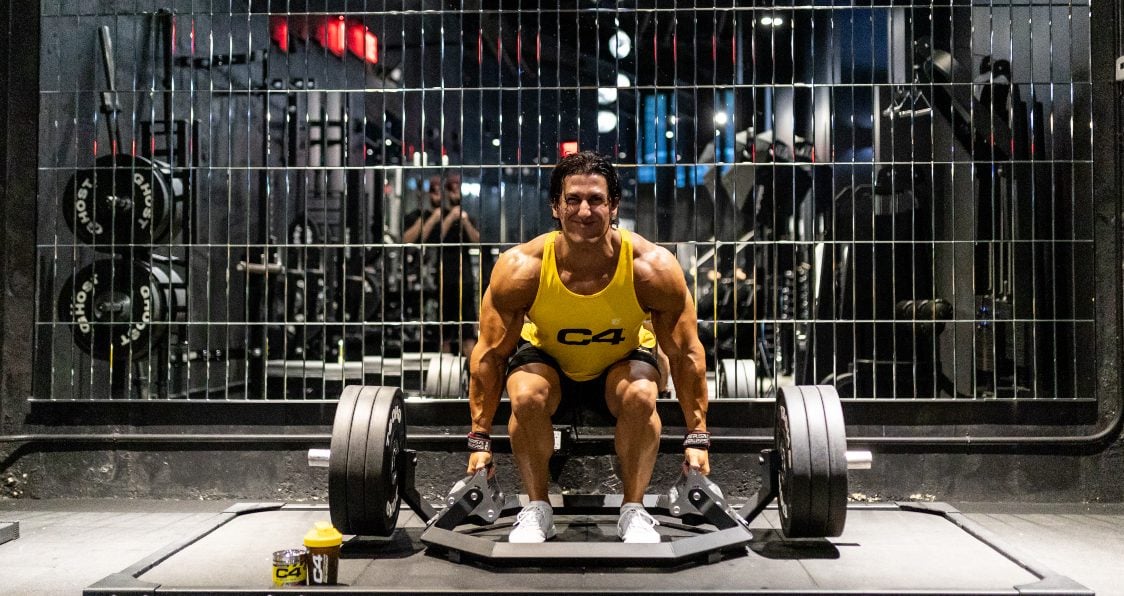 Sadik Hadzovic Superset Workout
Sadik uses fast-paced supersets to intensify his workouts and allow him to focus on volume. This means you can get real results in less time without spending hours in the gym.
Superset Chest Workout
Superset #1
Incline Dumbbell Fly: 4 sets, 12 reps
Barbell Flat Press: 4 sets, 8-12 reps
Superset #2
Standing Landmine Press: 4 sets, 12 reps
Modified Cable Fly: 4 sets, 12 reps
Superset #3
Medicine Ball Pushup: 3 sets, 12-15 reps
Bodyweight Dips: 3 sets, 12-15 reps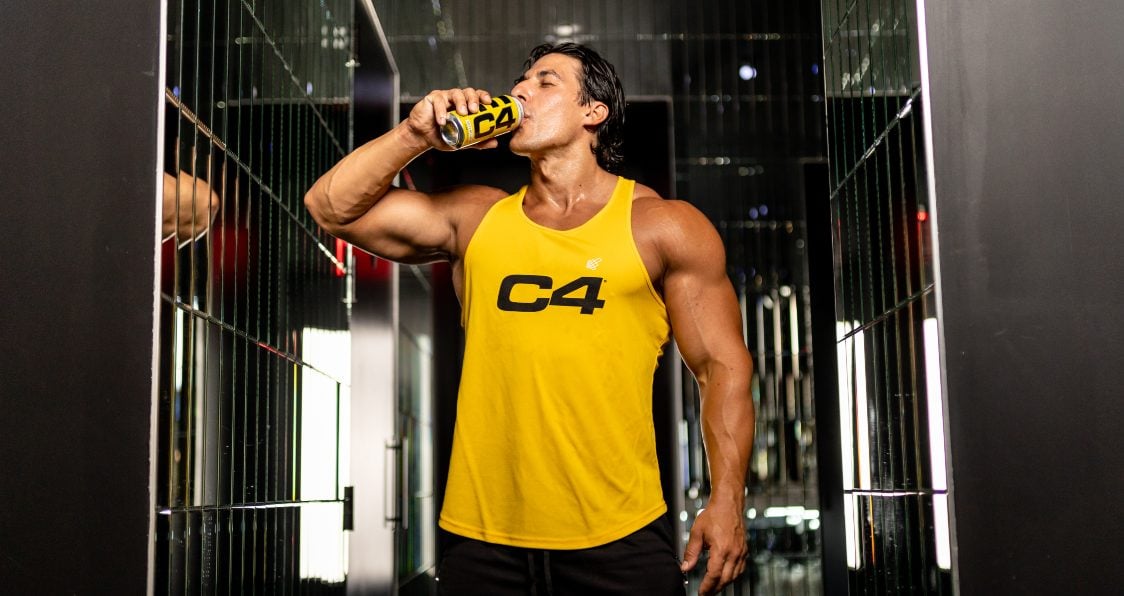 Sadik Hadzovic Nutrition Tips
When it comes to nutrition, Sadik's all about Lean Bulking — getting key macronutrients for building muscle while maintaining a lean physique.
To kickstart his day, Sadik's breakfast is well over 500 calories. And for a post-workout meal, he focuses on protein for muscle repair, and carbs to replenish those lost glycogen stores.
Now when it comes to eating at night, there's a common misconception that it causes weight gain. This leads to avoiding certain macros, such as carbs or fats. But Sadik takes a different approach. He includes healthy fats, carbs, and plenty of protein for that final meal. Increasing those fats allows the slow release of protein throughout the night to recover while you sleep.
Some key foods Sadik includes in his diet are eggs, egg whites, chicken breasts, flank steak, grits, Jasmin rice, bagels, oatmeal, and potatoes.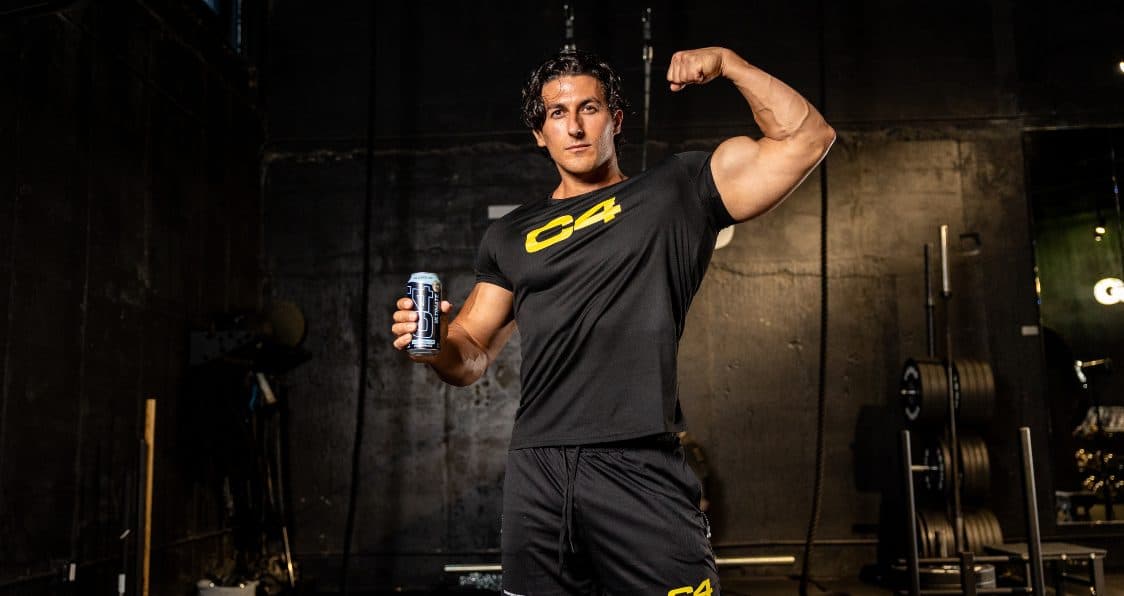 Cellucor Supplements With Sadik Hadzovic
As a Cellucor athlete, Sadik is excited to promote the products he's personally taken for almost a decade. Formulated with ingredients that are tested in the lab and proven in the gym, Cellucor's products give you the fuel to train harder, go farther, and take your results to the next level!
Here are a few supplements to include in your training and nutrition program:
Cellucor Alpha Amino BCAA
Cellucor Alpha Amino BCAA is a great intra-workout supplement designed for hydration and recovery. A great 2:1:1 ratio of BCAAs is matched by other ingredients to deliver a powerful formula for results.
Alpha Amino is the ultimate performance, hydration, and recovery sports drink powder. Formulated with 14 Amino Acids, 5g of BCAAs, and critical electrolytes, Alpha Amino fuels your post-training recovery to elevate your performance.
C4 Ultimate
Cellucor C4 Ultimate is a powerful pre-workout supplement designed to increase energy, provide powerful muscle pumps, and enhance focus for peak performance. Effective ingredients and a fully transparent label ensure you get the best for your pre-workout needs.
Formulated to fuel your ultimate workout, C4 Ultimate Pre-Workout powers your training with explosive energy, powerful performance, muscular endurance, and extreme focus.
Cellucor Whey Sport Protein
Cellucor Whey Sport Protein Powder is that all-in-one post-workout supplement designed to maximize performance. With 30g protein, this will ensure vital muscle growth and recovery.
Cellucor Whey Sport Protein is that all-in-one post-workout solution. It's the go-to for those seeking a delicious high-quality protein powder with added ingredients for strength & performance. And with a NSF-Certified for Sport certification, Whey Sport is the choice you know you can trust.
Wrap Up
Sadik Hadzovic is a professional bodybuilder known for his legendary results and work ethic. Whether he's bulking up or getting shredded, Sadik powers his performance with only the best training, nutrition, and supplementation. And as a Cellucor Athlete, he's excited to promote the products that fueled his fitness journey.
---
Generation Iron may receive commissions on purchases made through our links. See our disclosure page for more information.
Let us know what you think in the comments below. Also, be sure to follow Generation Iron on Facebook, Twitter, and Instagram. 
*Images courtesy of Cellucor