This advanced fat-burning supplement is designed to make that desired physique a reality.
Product Overview
Still relatively early into this new year, you may be well on your way to tackling that New Years' resolution to lose weight. You're grinding in the gym, eating right in the kitchen, but are looking for that last boost to get you over the hurdle. A fat burning supplement can really come to your aid here. Designed to shed unwanted fat and give you energy for those grueling workouts, a good fat burner can make your physique pop in no time, especially with a routine already established.
Staunch Burning Man is one such fat burner that comes from an advanced formula designed for all of your fat and weight loss needs. With so many on the market, it can be challenging to decide which one is the best for you. Staunch is a company who knows about athletes and the needs of athletes, and with effective ingredients, this fat burner is perfect for your needs. Give yourself the edge with better workouts and a better experience with Staunch Burning Man.
Staunch was started by Australian bodybuilder, Calum Von Moger, as a supplement company designed to create and promote the best products to enhance gains of bodybuilders and other strength athletes. Bringing top tier and innovative supplements to the fold, Staunch works with fun and creative marketing strategies to promote their hard-hitting formulas to show both relatability and effectiveness. For the best results you seek to get, Staunch delivers on their promise to seriously enhance performance.
---
Check out our list of the Best Fat Burners for more great fat burning supplements!
---
Burning Man Highlights
Burning Man is an advanced fat-burning supplement designed with effective ingredients to make that desired physique a reality. Not only does this accelerate fat burning and weight loss, but it will boost your energy levels while suppressing appetite for no unwanted snacking and will power you through any workout as you slowly change your body composition.
Formulated with proven ingredients at effective dosages, this fat burner can provide for ultimate results in no time. A 100% money back guarantee ensures that.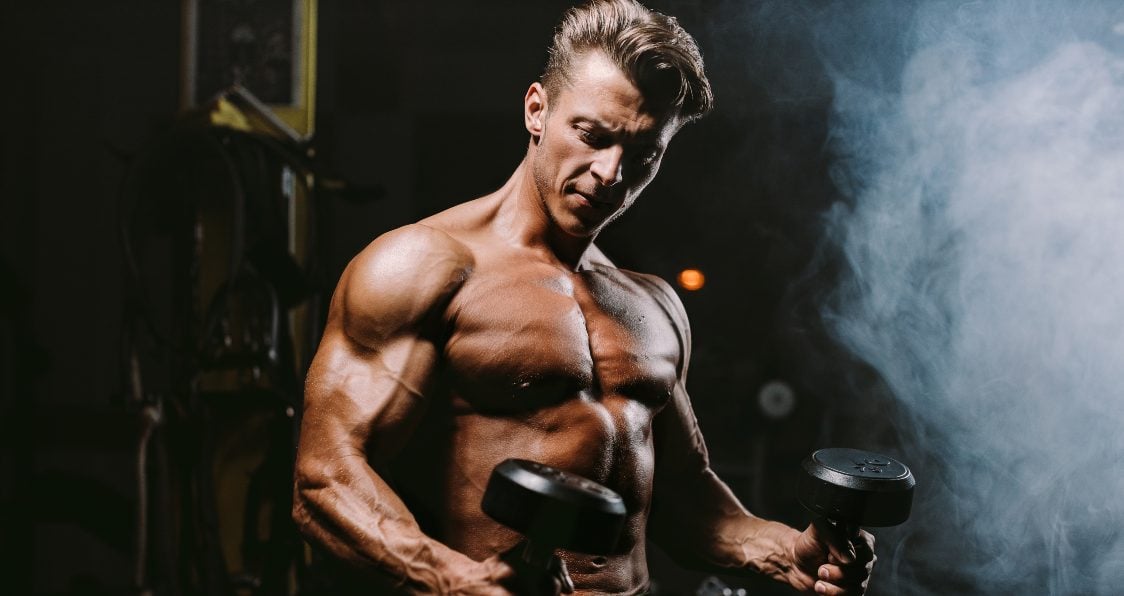 Ingredients
L-Carnitine Tartrate: Can boost weight loss and increase fat burning while also preventing muscle damage and increasing endurance (1).
Green Tea: Very beneficial for your body, it not only gives you energy, but it works to break down fat and decrease fat synthesis (2).
Cayenne Pepper: Works to speed up your metabolism to burn fuel for workouts and aid in weight loss.
Caffeine Anhydrous: A concentrated form of raw caffeine, this will provide for a clean feeling in boosting energy while also working as a thermogenic booster increasing calorie burn and the ability to metabolize fat (3).
Capsimax: A popular ingredient in fat burners, it will help break down fat and secrete epinephrine and norepinephrine, two hormones involved in controlling your metabolism. It also increases thermogenesis for that desired fat loss.
Other Ingredients: Grains of Paradise, theobromine, Coleus Forskoline, ThermoDiamine; Bioperine, rice flour, gelatin, vegetable magnesium sterate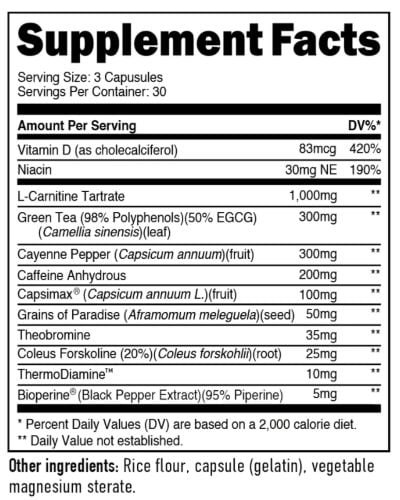 Price & Effectiveness
Staunch Burning Man is the perfect fat burner to help you tackle all of your fat and weight loss needs. Each container holds 30 servings with a serving size being 3 capsules.
Burning Man also comes in powder form with each container holding 30 servings with one scoop as the serving size. Flavors for this supplement are Strawberry Orange and Pineapple Guava and the price is the same at $39.00.
Pros: Two options for capsule or powder form is nice. Advanced formula and effective ingredients work great for fat burn and weight loss. From a company who knows athletes in Staunch.
Cons: Three capsules is a lot for a serving size and the price is okay.
Price: $39.00
Featured Athlete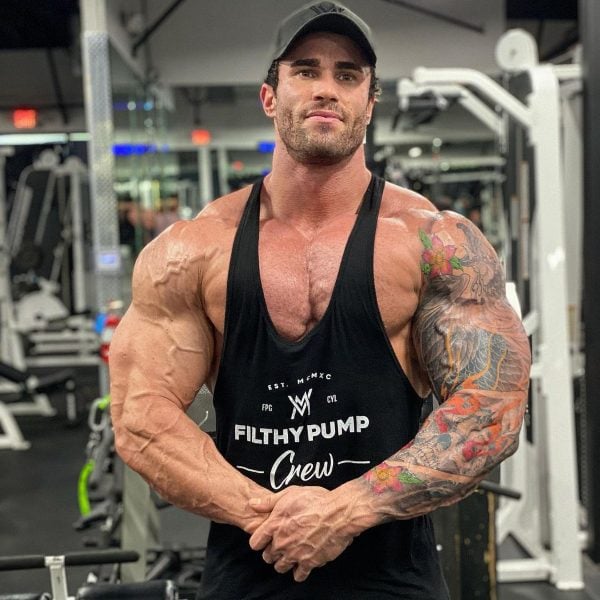 Calum Von Moger is a professional bodybuilder and actor who founded Staunch as a way to bring top quality supplements to athletes everywhere to really enhance their gains and overall health. Through his hard work and tenacity, Von Moger has made a name for himself in the bodybuilding world. As an actor, he starred in Generation Iron's Calum Von Moger: Unbroken which followed his recovery back to peak condition after suffering a debilitating injury. In the biographical drama Bigger, Von Moger played the role of a young Arnold Schwarzenegger. Staunch and Von Moger continue to design and create top tier supplements for athletes everywhere so they can thrive and feel great about their overall health, fitness, and lifestyles.
Overall Value
Staunch Burning Man is the perfect fat burner for those looking to shed unwanted fat and continue their journey to that shredded physique. Able to burn fat and boost energy levels with an advanced formula and effective ingredients, this fat burning supplement is great for adding to your supplementation routine to see those gains you want to see most. Staunch is a company who cares about athletes and is knowledgeable when it comes to athlete needs. What you are really getting is a advanced fat burner with great ingredients from a company who knows what athletes need to succeed. Try Staunch Burning Man today and really see that aesthetic you want come to fruition.
Generation Iron may receive commissions on purchases made through our links. See our disclosure page for more information.
Let us know what you think in the comments below. Also, be sure to follow Generation Iron on Facebook, Twitter, and Instagram. 
*Images courtesy of Staunch, Calum Von Moger Instagram, and Envato
References
Pooyandjoo, M.; Nouhi, M.; Shab-Bidar, S.; Djafarian, K.; Olyaeemanesh, A. (2016). "The effect of (L-)carnitine on weight loss in adults: a systematic review and meta-analysis of randomized controlled trials". (source)
National Center for Complementary and Integrative Health. "Green Tea". (source)
Hodgson, Adrian B.; Randell, Rebecca K.; Jeukendrup, Asker E. (2013). "The Metabolic and Performance Effects of Caffeine Compared to Coffee during Endurance Exercise". (source)