The Rock threw Bulgarian split squats back in the mix as a finisher for his leg day.
Dwayne "The Rock" Johnson has put together some insane workout routines over the years and continue to show them off to fans. This time, it was the addition of Bulgarian split squats to his leg-day finisher that will add significant gains when it matters most.
Many actors in Hollywood have to keep up their physiques to play certain roles. The Rock is at the top of that list, keeping up with a shredded physique with incredible mass. Thanks to his home gym, The Rock has been able to get pumps in at any time of the day. His overall motivation for fitness has created a legendary physique.
READ MORE: The Rock Shares 'Chest Finisher' To End Massive Chest & Back Workout
Bulgarian split squats pumps quads and glutes as weightlifters can isolate legs. Not only does it provide these advantages, it allows a person to focus on balance and form. The exercise is best performed at a slow pace in order to get the best burn and focus on form throughout.
The Rock decided to throw this exercise back into the mix after taking time off from them due to knee surgery.
"I started implementing these as my last exercise of 4 giant sets (4 leg exercises in a row 4x's)
Haven't done these in years due to my 4 knee surgeries and I tore the top of my quad off my pelvis (in a wrestling match) so deep single leg movements like this can be a burning bitch."
View this post on Instagram
The Rock has become known for his intense finishers to workouts. He has shared previous leg-day finishers as well as other body parts. This includes a 100-pound sumo squat. During these sets, Johnson implemented a three-second negative and one-second pause at the bottom.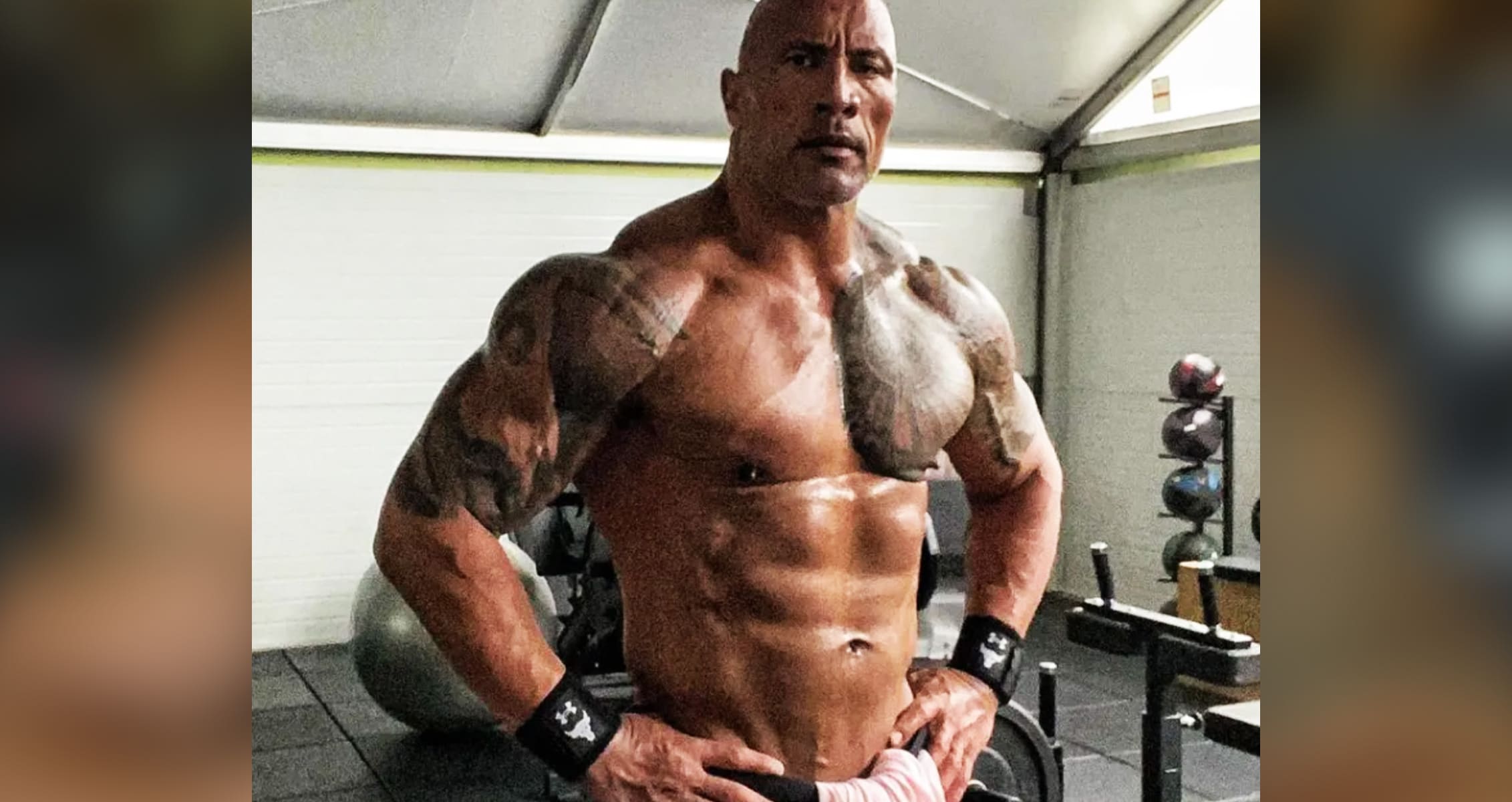 Diet
Besides his strenuous workout routines, The Rock follows a strict diet, taking 5,000 to 6,000 calories daily. His diet mostly consists of lean protein sources such as chicken, turkey, salmon, and egg whites. He includes complex carbohydrates, such as rice and quinoa, and healthy fats from sources like avocado and nuts.
He also takes supplements to maintain his muscle mass and aid in muscle recovery, such as whey protein, BCAAs, and fish oil. Despite his calorie surplus, The Rock follows a well-balanced diet plan and encourages people to eat healthily and avoid fad diets.
RELATED: The Rock Shares Epic Upper Body "Volume & Blood" Workout
For more news and updates, follow Generation Iron on Facebook, Twitter, and Instagram.