The Rock has shared different leg day finishers on different occasions.
Dwayne "The Rock" Johnson has put together some big-time workouts over the course of his career. He is one of the most successful actors in Hollywood and has tailored his physique for different roles on the big screen. That is continuing as The Rock put together a "killer" leg day finisher recently.
Johnson built one of the most impressive home gyms that you will see. His "Iron Paradise" has held many training sessions that The Rock has gone through and shared for his 345 million followers to see. After some massive workouts, Johnson has enjoyed plenty of cheat meals to take a break from his strict diet plan.
The Rock was preparing for quite some time for his role in Black Adam, the recently released film where he was portraying a superhero. Now, the workouts continue to be strenuous as Johnson keeps his physique in shape.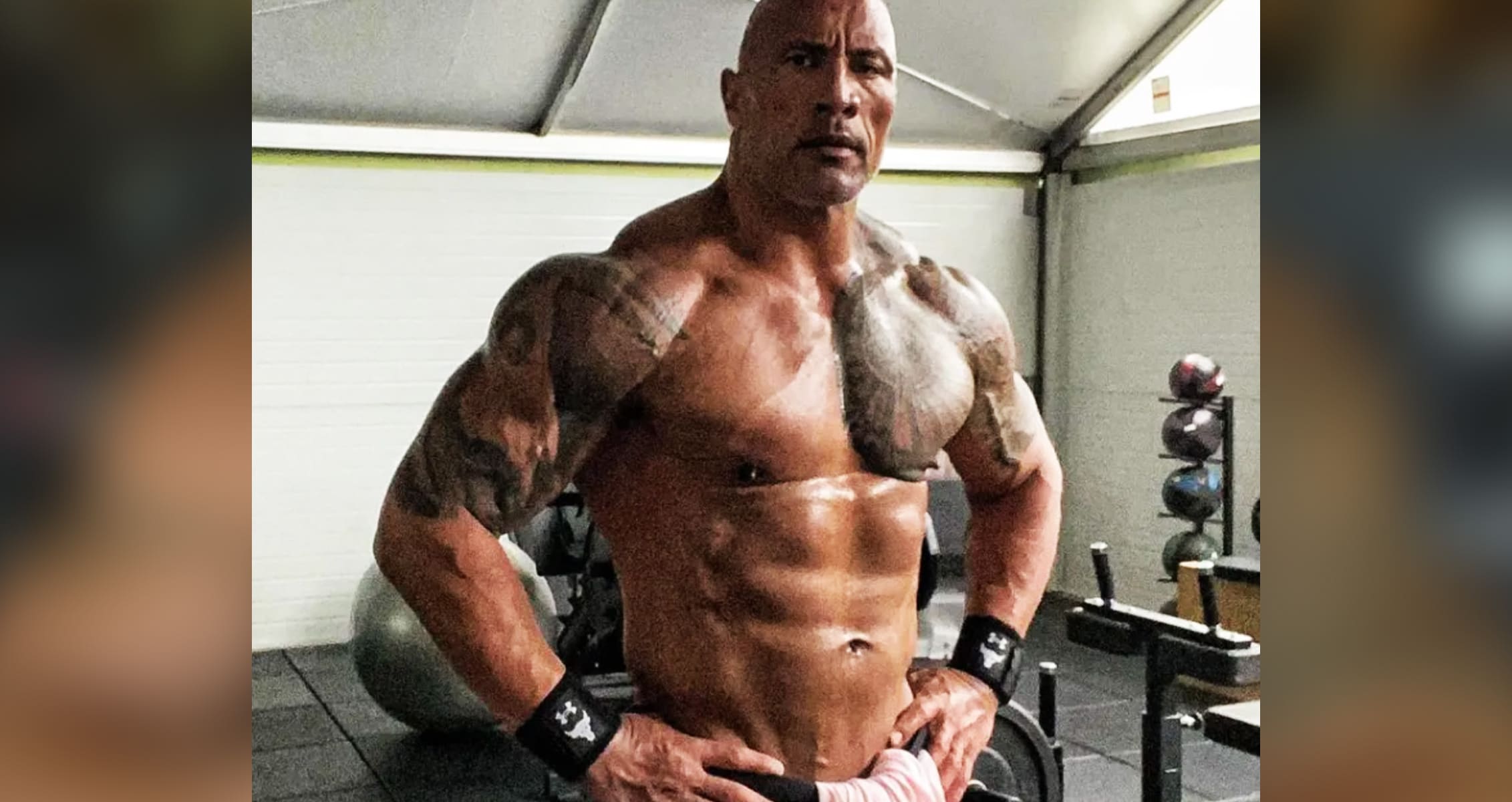 The Rock's Newest Leg Day Finisher
The Rock shared this workout with some instructions for those who want to try. These include using just fingertips and keeping the dumbbell off the floor.
"Killer finisher.
5 monster sets.

100lb DB sumo squat with 3 second negative and 1 second pause at bottom.
* don't let dumbbell touch the floor
* for grip strength hold dumbbell with just fingertips 🙌🏾
* slight lean forward"
View this post on Instagram
"Leg press
Hack squat
Chain lunges
DB sumo squat

It's a bitch.
Give it a shot.
Have fun."
The workout consists of four exercises performed back-to-back with no rest. Each workout must have five reps completed before moving on. In the end, The Rock provides a call to action for fans to try this workout and put their legs through the ringer.
This is one of many big-time workouts that The Rock has done. he was recently joined by the likes of Los Angeles Rams' defensive tackle Aaron Donald for a back day. If there is one person to follow for workout tips, The Rock has to be near the top of the list.
For more news and updates, follow Generation Iron on Facebook, Twitter, and Instagram.