Dexter Jackson continues to share some insight on his career and usage in retirement.
It is clear that Dexter Jackson is committed to keeping himself in the best shape possible in retirement. 'The Blade' has maintained a shredded physique in his days off the stage and has been open in different conversations about his cycles and treatments.
During his career, Jackson was able to battle some of the all-time greats on stage. He has collected victories in many major shows, including defeating Jay Cutler to win the 2008 Mr. Olympia. Jackson also won the Arnold Classic five times over the course of his career.
In 2012, Jackson was able to win the Masters Olympia title, which is still the last competition with the return set for August. Jackson stepped on stage for the final time during the 2020 Olympia and no comeback is in the works as of now. There are many who hope Jackson will return to Masters Olympia in the future since the competition is officially back.
In retirement, Jackson has dabbled with stem cell treatments and testosterone replacement therapy. During a recent YouTube video on his account, Jackson gave some further information on his TRT usage and PED cycles.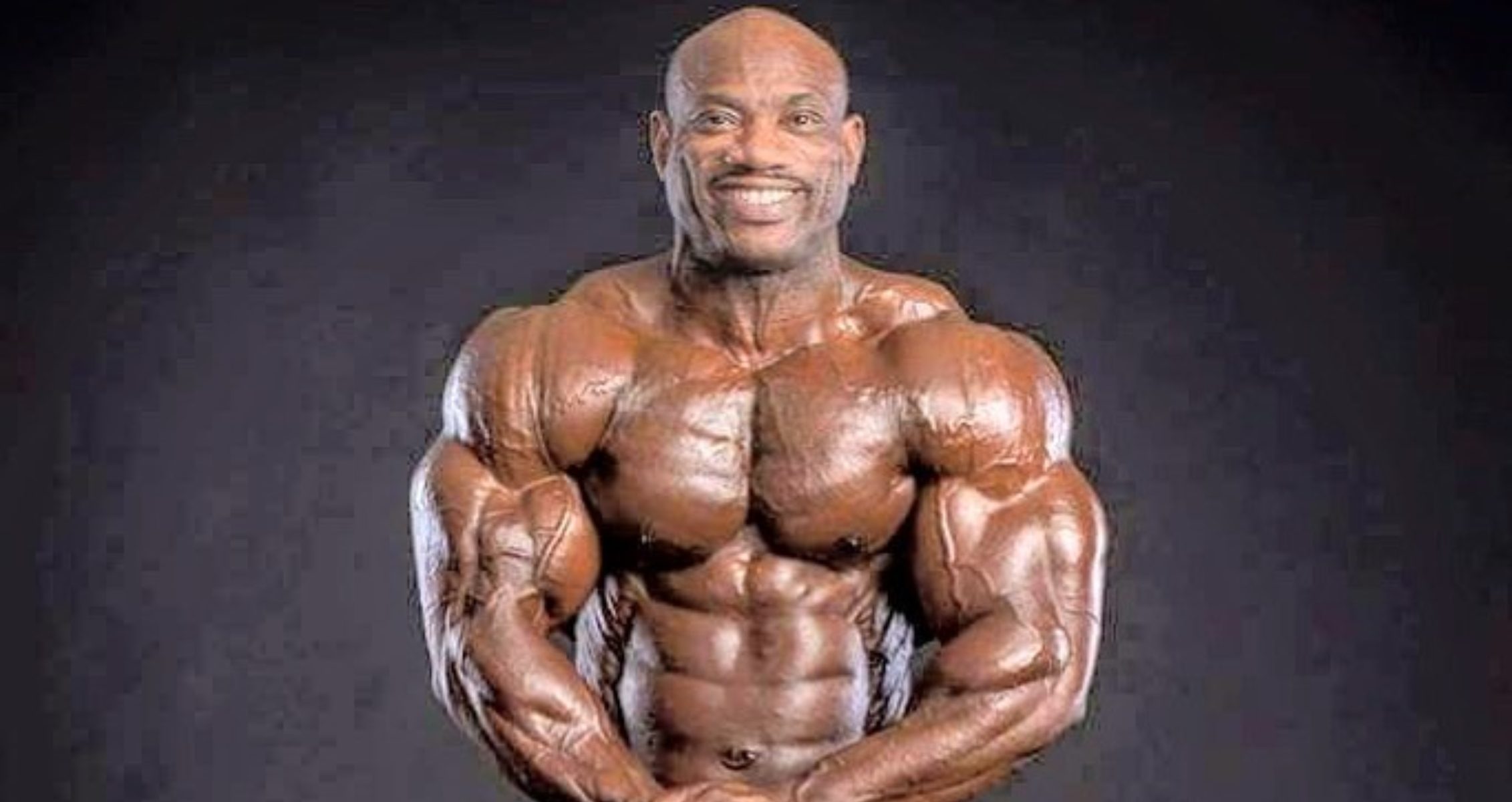 Dexter Jackson Breaks Down Stem Cell & TRT Use
Dexter Jackson learned that he has four discs in his neck that show signs of arthritis. This is when he began stem cell treatments. After going through the process, it was a good outlook for Jackson.
"They say it takes anywhere from six weeks to three months before you start really benefitting from the stem cell. But when I went over there, got an MRI, they did an MRI on me to check everything, right, found that I had a couple of, four of the discs in my neck that need, that has some arthritis in it as well."
Jackson admitted that stem cells impact different people in different ways. He does not know if credit should be fully given to the therapy but Jackson's neck has improved.
"I'm not saying it's from the stem cells, it could have just been from rest or maybe it could be, who knows. Stem cells affect people differently, right? Just like anything else. So, it could have been from maybe a little stem cell treatment and rest.

Hopefully that I got treated, hopefully, it's now going to prevent me, it's supposed to, prevent me from getting that way, hopefully, I've caught it early. I got stem cell treatments in my neck and back."
View this post on Instagram
After he stepped off stage, Dexter Jackson began using TRT as well. He shared that he began two years ago and would go on and off for his cycle.
"I did it off and on for a little bit. I was even coming off. A lot of people think you stay on TRT or HRT or whatever, low test is what that means. You can stay on that forever and you don't have to come off, but of course, me, I like to be cautious and safe and I would even come off of TRT and just be on it for like 12 weeks… come off that, be off for 12 more weeks. I did that for probably about a week but now I don't even do that anymore."
Dexter Jackson remains a big name in bodybuilding and certainly has the physique to compete if he wants to make a return. Each year, there will be rumblings about Masters Olympia but as of now, there is nothing to look for.
For more news and updates, follow Generation Iron on Facebook, Twitter, and Instagram.