The best bodybuilding snacks will allow you to grab on-the-go options, or simply a light and tasty meal, in between those hard workouts.
When it comes to our bodybuilding goals, we know what to eat and most likely we also know when to it. It is important for us to get the most out of our meals as we look to power through those hard workouts and fuel our everyday lives. Breakfast, lunch, and dinner are of course important as we look forward to these meals every single day, but three meals just doesn't cut it when we're looking to see that desired growth and shredded physique. Bodybuilding snacks can help us get to where we want to be by providing nutrients and calories to fuel us without feeling the need for a massive meal. Also, those of us on the go can greatly benefit from a high-quality snack as we look complete a proper nutrition routine while still getting things done.
Let's take a look at some of the best bodybuilding snacks to enjoy while either on the go, or simply sitting at home for some down time. Keeping our bodies primed and ready to tackle any workout that comes our way can greatly influence our gains and knowing what to eat, especially for a small, but hearty snack, is what we need most to succeed to the fullest extent.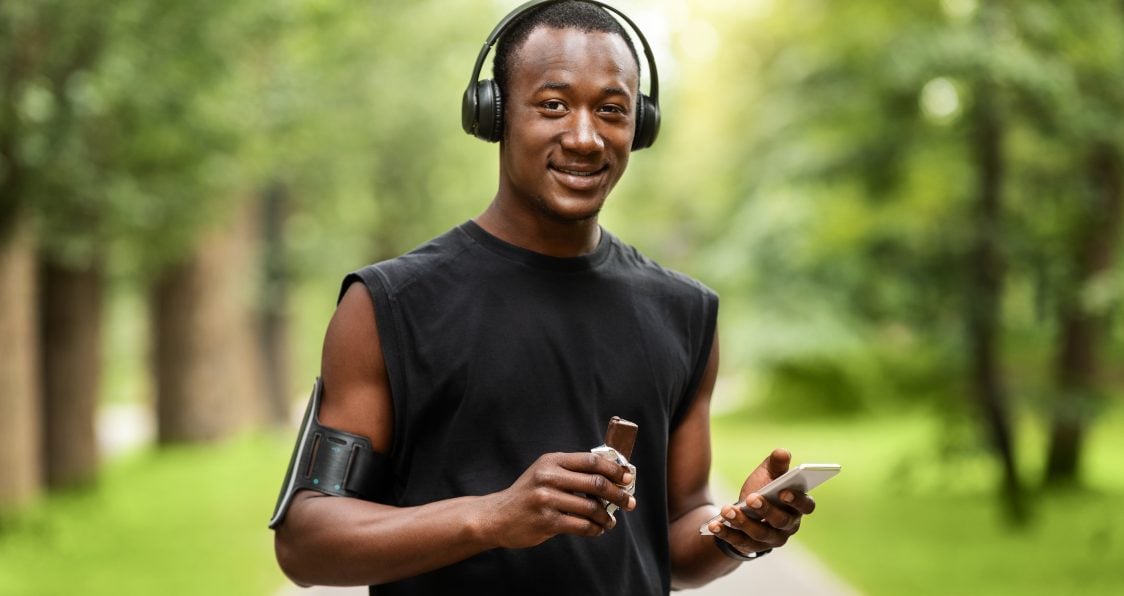 Benefits Of Bodybuilding Snacks
Bodybuilding snacks will work to provide a host of benefits so your gains never suffer. Eating a large meal constantly can be a pain, and sometimes we just want something small to curb our hunger. Enter bodybuilding snacks, and you won't be disappointed with what they can do.
Benefits of bodybuilding snacks include:
Provide great nutrients: Bodybuilding snacks can provide for great nutrients which is exactly what you need to pump you with those essentials so you don't suffer a deficiency and your body runs smoothly (1).
Convenient option: For those on the go needs or something with little preparation required, this is a great option.
Curb your appetite: Snacks can curb your appetite without feeling too full or that you need some big meal to continue on with your day.
Easy and simple variations: With little prep and no hassle to make, you can change the recipe and offer slight variations here and there to really help yourself.
What To Look For
When looking at bodybuilding snacks, it is important to look at a few factors. Look into the amount of macronutrients, such as the protein, fat, and carbs, because these are essential for fueling performance and everyday activities (2). Some carbs might be nice for energy and with more protein, you can work to fuel growth and recovery (3).
Also, consider the time it takes to make. If you have more time to prepare, you can get a little more elaborate with your choices. This is the best time to see what you prefer. Look into those options of bodybuilding snacks what you know you will like because you want to enjoy everything you put into your body.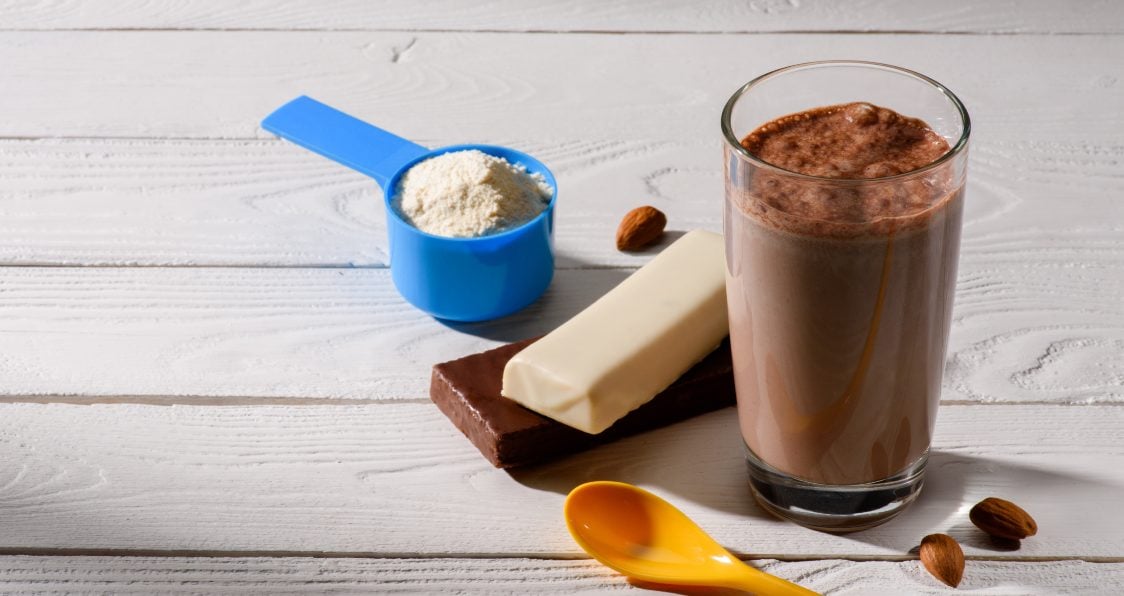 Best Bodybuilding Snacks
Smoothie: A smoothie is a great way for you get fruit and vegetables into your diet while also tasting great. The right protein powder can add adequate amounts of protein while offering nice texture to this shake.
Protein Bars: Nothing beats a great tasting protein bar, and especially one that is low in calories and sugar but high in protein. Having the right protein bar in your routine can taste great and give you real benefits like feeling full.
Deli Wrap: A deli wrap will be light but still allow for a good amount of protein and carbs to come into play. Plus, any condiments or toppings can add a delicious flavor and put fruits and vegetables into your body.
Handful Of Nuts: A handful of nuts can deliver healthy fats which can benefit your everyday life and athletic performance. Choosing which nuts you prefer can be fun as you taste test them and create your own sort of trail mix that can be an easy and convenient grab-and-go option.
Bananas & Peanut Butter: We all love bananas and peanut butter and this can be a great way to get potassium and healthy fats into your routine. Also, if you want to add a piece of bread into the mix, this can be a great idea too.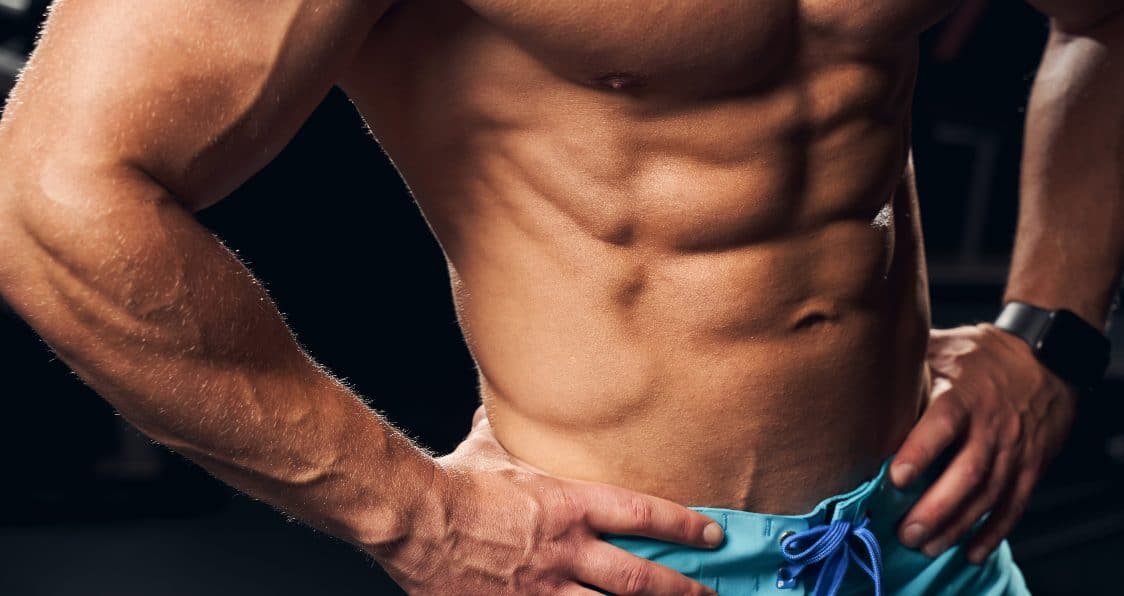 Featured Protein Supplement For Growth & Satiety
When it comes to good bodybuilding snacks, something like a smoothie is an awesome choice. But having the right protein powder to toss into your smoothie can be a game-changer. The right protein powder will work to enhance muscle growth and help with your recovery needs so you can bounce back faster and with more energy (4). This protein supplement from Transparent Labs is one to definitely try for it can seriously boost all your gains in a clean and effective way.
Code GENIRON10 For 10% Off
Transparent Labs 100% Grass-Fed Whey Protein Isolate is organic, non-GMO, and gluten-free, boasting a great formula for a top protein powder. With nothing artificial added, this is a clean protein that is easier on your stomach.
Transparent Labs 100% Grass-Fed Whey Protein Isolate boasts an impressive array of eco-friendly accomplishments as a solid protein powder for men to boost lean muscle growth. It's organic, non-GMO, and gluten-free. There are no artificial sweeteners — a rarity in a world full of whey protein powder, which are almost always filled with chemical flavorings to disguise the chalkiness of protein. There are also no artificial colorings or preservatives added. If you have a sensitive stomach, allergies, or just care about the environment, this is an excellent choice for you and your body weight goals and is easy to digest compared to a whey concentrate.
Use the promo code GENIRON10 for 10% off! Check out our individual review for Transparent Labs 100% Grass-Fed Whey Protein Isolate!
---
Best Bodybuilding Snacks Wrap Up
The best bodybuilding snacks can work to add into your diet those convenient options so you see the results you want most. By offering great nutrients, tasting great, and proving simple to make, bodybuilding snacks are certainly what you need to place into your diet to feel full and to fuel your workouts and performance. Give some of these ideas a try and see which ones work best for you as you continue your quest for that desired physique.
---
Let us know what you think in the comments below. Also, be sure to follow Generation Iron on Facebook, Twitter, and Instagram. 
*Images courtesy of Envato
References