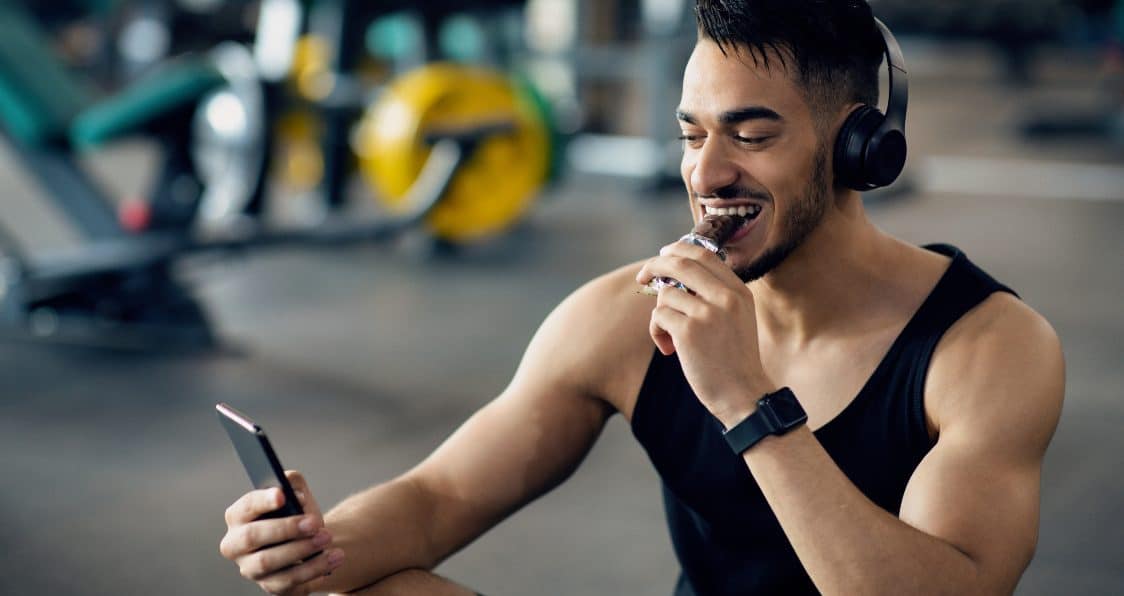 The best protein bar for bodybuilding can enhance your bodybuilding gains for real results.
A busy schedule is never a bad thing. But as bodybuilders seeking a rather regimented schedule, not having the time to eat a proper meal or get all those vital nutrients can be debilitating. However, protein bars are a solid option to improve our gains so we see the best results possible.
The best protein bar for bodybuilding will contain great ingredients, natural flavoring, and a solid ratio of macronutrients to give you the best gains around. With something like a protein bar, it can be easy to fall into a sugary trap, however, with a market that seems so saturated, all that means is the right product is out there for you.
We've broken down protein bars below and offer our two favorite bars that we think top the list of the best protein bars for bodybuilding. By knowing the benefits and how these can help your bodybuilding goals, you are one step closer to seeing great results without having to worry about a nonsense product.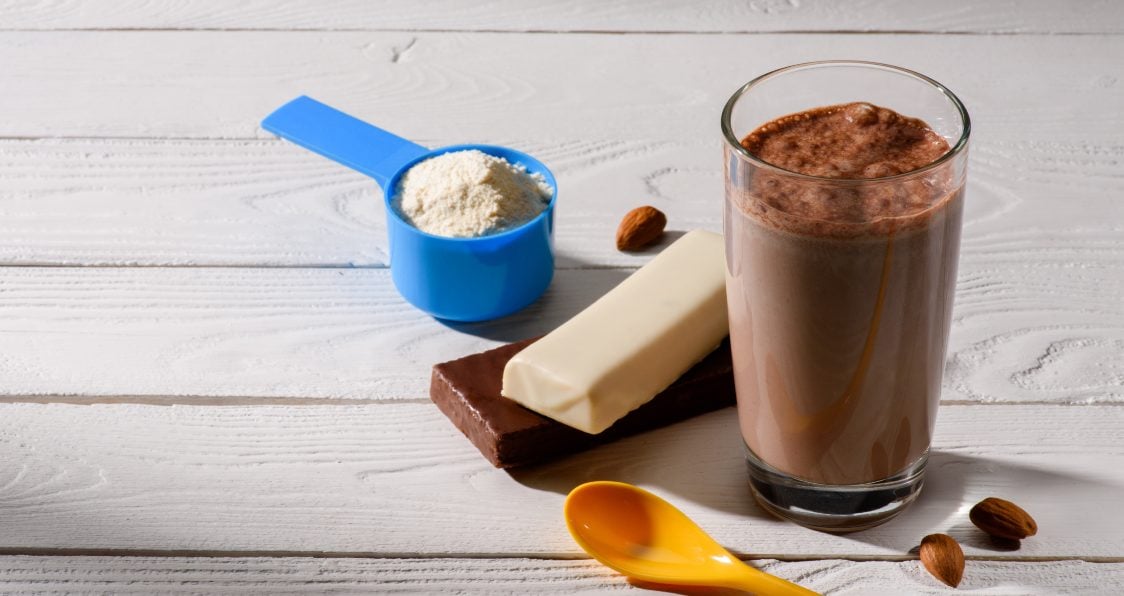 Benefits Of Protein Bars
The benefits of protein bars are hard to ignore but it is important to really take your bar into consideration. Some protein bars taste a lot like candy bars and may have the same amount of sugar as protein. Keeping in mind these benefits are important as you look to capitalize on a great protein bar.
Related: Are Protein Bars Worth The Hype Or Just An Excuse To Eat "Candy"?
Benefits of protein bars include:
Great source of protein: A protein bar worth your time will be high in protein and serve as a solid protein source as you look to capitalize on all your goals.
Fiber amount: With a good amount of fiber, these can help keep you full for longer while also helping you move more regularly and keep you on track with your fiber intake.
Good taste: If your bar isn't loaded with sugar, it can still taste great. What you should look at are what kind of sweeteners are in your bar, whether they be natural or artificial.
Inexpensive and convenient: It is possible to find a protein bar that won't cost you too much while also giving you plenty of benefits. Plus, these are convenient to grab for those on-the-go needs as you look to stay on top of your busy schedule.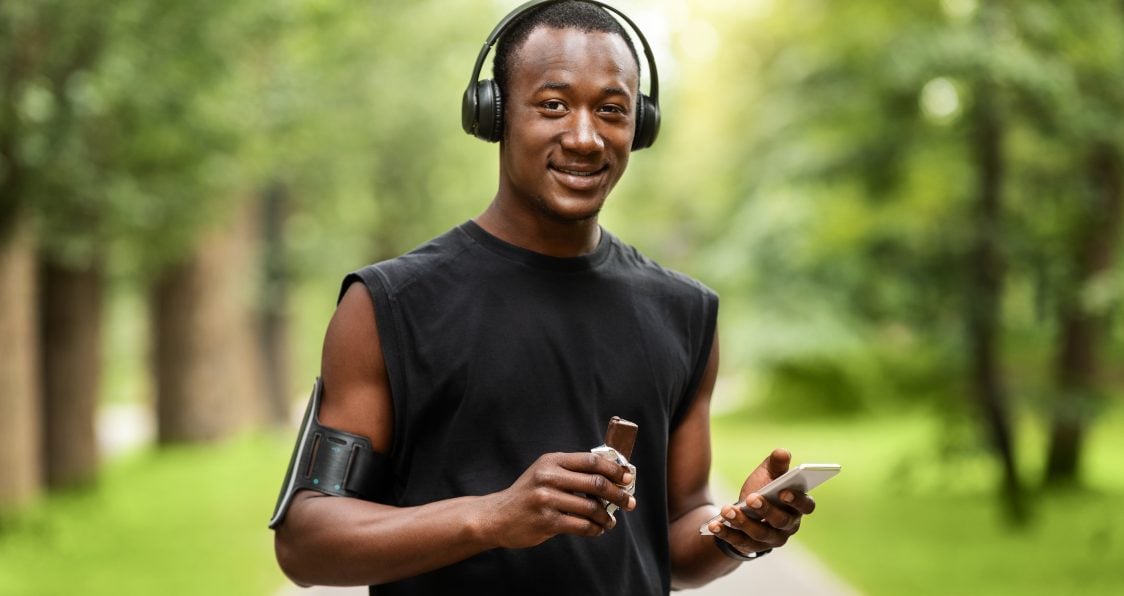 Best Protein Bars To Buy
With so many protein bars on the market today, it can be difficult to actually decide on which one is best for our gains. A saturated market can be a blessing and a curse. On the one hand, it can be daunting to constantly look through shelf after shelf in stores, or pages and pages on the Internet, to find the right bar. However, it can be also be helpful in that with so many choices the right protein bar is out there for you.
We've put together two of the top protein bars so you can get started right away with two amazing products. Both companies are reputable and both bars taste fantastic while still providing great benefits.
Best Protein Bar For Bodybuilding: Transparent Labs UNCUT High Protein Energy Bars
Transparent Labs UNCUT High Protein Energy Bars are delicious and nutritious for all of those health and fitness needs. A 2:1:1 ratio of carbs, protein, and fats ensures you have plenty of fuel to power those workouts and daily activities. Made with real food ingredients, there are no artificial sweeteners, colorings, or preservatives to ruin the quality of this bar. Great flavors and quality care ensure all of your needs are taken care of with these protein bars.
Transparent Labs UNCUT High Protein Energy Bars have a 2:1:1 ratio of carbs, protein, and fat to deliver great macros along with great taste.
Pros
Great ratio of macronutrients
Made with real food ingredients
From a reputable company in Transparent Labs
Cons
Only available on their website
Tend to be a bit dry
Price: $29.99/12 Bars
---
Best Protein Bar For Muscle Gain: Jacked Factory Authentic Bars
Jacked Factory Authentic Bar is a great protein bar with authentic ingredients, taste, and results. This decadent high protein bar is made with real ingredients and whey protein isolate for that clean, filtered protein to help with muscle growth and recovery. With no artificial sweeteners or sugar alcohols, this protein bar is exactly what you need to round out a great dietary routine. No gut wrenching fibers and awesome flavors are matched by honesty and transparency with this amazing protein bar.
Jacked Factory Authentic Bars are made with authentic ingredients with great taste and results. No artificial sweeteners make these bars great for muscle growth and recovery.
Pros
High in protein and uses whey isolate
No artificial sweeteners or sugar alcohols
Made with real ingredients
Great flavors
Cons
Comparable to less expensive bars
Price: $29.99/12 Bars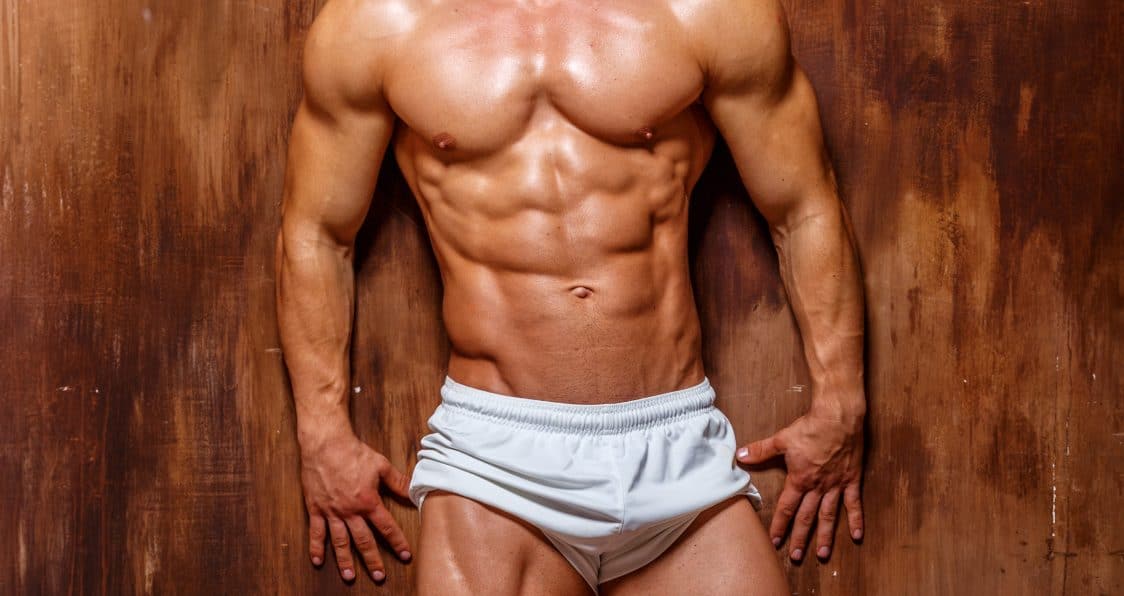 How Protein Bars Can Help Those Bodybuilding Goals
Protein bars serve as good sources of protein that can be used anytime and taken anywhere. As bodybuilders, constantly staying fueled is the name of the game, and with our busy schedules, sometimes we just aren't around the kitchen to prepare a fully cooked meal or make ourselves the usual snack. With a protein bar, we can take these anywhere to give ourselves the best chance at seeing real results.
Related: The Pros & Cons of Protein Bars: Are They Really as Healthy and Helpful as Claimed?
With a good balance of macronutrients as well, protein bars have the ability to put those vital nutrients into our body while still tasting great. If a bar is low in sugar, that is obviously the goal so keep that in mind as you look buy the right protein bar. As bodybuilders, we want our protein bar to taste great but also add nutritional value so we don't lose out on any gains.
---
Check out our list of the Best Protein Bars for more great protein products!
---
Wrap Up
Protein bars can be great for those of us who need protein but struggle with an on-the-go lifestyle. Although the market may seem very saturated, that just means more options for you to choose from. The best protein bar for bodybuilding can go a long way if you know what to buy and by giving yourself the best chance at seeing real results, a quality bar with plenty of protein and no nonsense will take those bodybuilding goals a long way.
---
Generation Iron may receive commissions on purchases made through our links. See our disclosure page for more information.
Let us know what you think in the comments below. Also, be sure to follow Generation Iron on Facebook, Twitter, and Instagram. 
*Images courtesy of Envato