Big Ramy issues a direct apology to Jim Manion, the IFBB Pro league, and the fans for missing the 2022 Pittsburgh Pro.
After a long period of silence, Big Ramy has issued a direct statement apologizing to Jim Manion and the IFBB Pro league for his unexplained guest posing absence at the 2022 Pittsburgh Pro. His apology comes after a wide amount of criticism from fellow athletes, coaches, and fans. While Ramy does directly apologize, he still does not provide a detailed reason for why he missed the guest posing – other than citing "personal issues."
The 2022 Pittsburgh Pro is one of the most exciting pro competitions of the year. This is largely because of the massive selection of super star guest posers that appear to pay tribute to IFBB Pro president Jim Manion. This year, Big Ramy was the featured headliner for the guest posing event. However, Ramy did not appear. Instead, Derek Lunsford jumped on stage last minute to replace him.
Fans were confused – and we later found out that even Big Ramy's own coach Dennis James was confused as well. There was no advance notice of Ramy's absence. In fact, even after the Pittsburgh Pro event, which was on May 6-7th, Ramy and his team were virtually silent with no explanation. Now just two and a half weeks later, Ramy has opened up and spoken directly for the first time about the issue.
You can watch Big Ramy's official statement, which was posted on Instagram, below:
View this post on Instagram
In the video, Big Ramy appears solemn and somewhat reserved. He acknowledges that he has been silent for quite some time – and then jumps directly into an apology to Jim Manion:
"Hey guys, I know I have been absent for a while now and I would like to explain to you all what has been happening. First I would like to apologize to Mr. Jim Manion and IFBB Pro league for not coming to the Pittsburgh Pro."
Big Ramy then moves on to mention the reason for his inability to make it to the Pittbsurgh Pro event. However, he does not give much detail at all – stating that he cannot go into detail about the situation for an undisclosed reason.
"Due to personal reason that I cannot go into details about, I can't fly to Pittsburgh. It's nothing hurts me more than to know I missed that event and I let many people down. Mr. Jim Manion and last bodybuilding fans, I am very sorry from the bottom of my heart."
Big Ramy then takes a moment to confirm that he is still dedicated to being a champion bodybuilder – and always strives to do what is best for the sport. But he also acknowledges that he is human and that mistakes do happen and will likely happen again in the future.
"I think you all know, I am from day one I start bodybuilding, I try to do my best to be a good guy for any person he need to be a bodybuilder. Maybe I make some mistakes but I am a human and I know in the future I will make some mistakes because I am still a human."
Big Ramy is the current and 2x Mr. Olympia champion. With that crown comes a responsibility to the sport. Many fans look up to him as a champion and expect the best attitude and performance from his presence year after year. His silence and his absence at the Pittsburgh Pro, to many, was unbefitting of a Mr. Olympia champion.
That being said, Big Ramy has finally addressed the fans, his fellow athletes, and the league directly. This will likely build, perhaps, some good will in those who have been waiting for some sort of answer.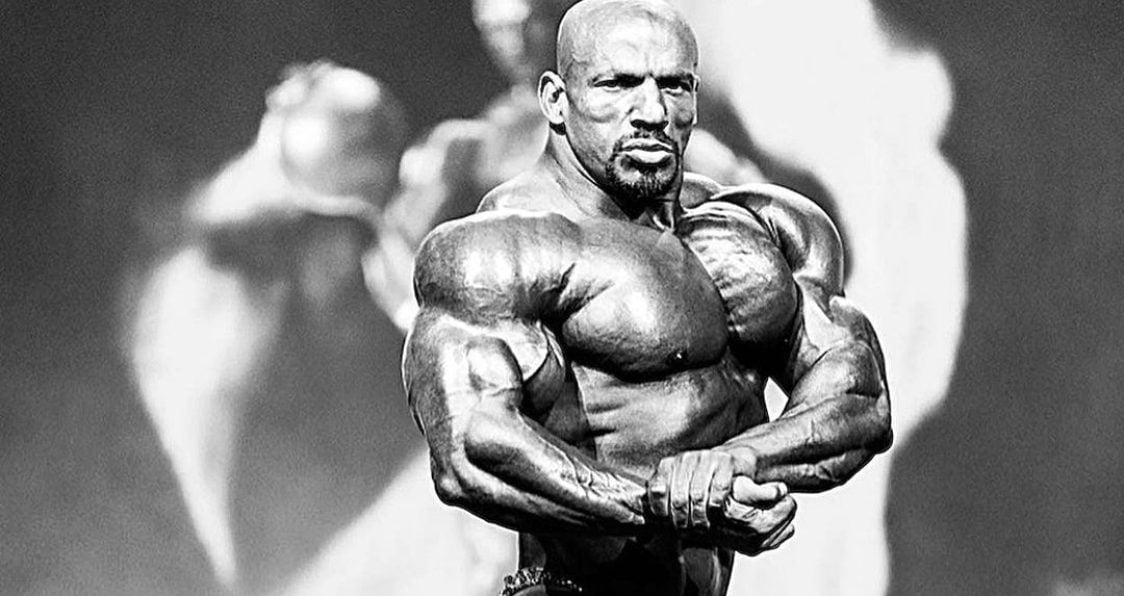 On the flip side, Big Ramy still is not able to give a specific reason for missing the show or his silence. Perhaps it truly is a private issue that he cannot publicly comment on. However, there will be some who see this as a cop out and a non satisfying answer.
Regardless of how the larger community reacts to this – his apology will hopefully put this conversation behind us and allow the sport to look forward towards Big Ramy's next showing at the 2022 Mr. Olympia later this year.
Generation Iron will update this article as more information becomes available. Until then, stick around the Generation Iron Fitness Network for news and coverage on all things bodybuilding, strength sports, and fitness.