Dennis James states he is "disappointed" with Big Ramy and believes skipping Pittsburgh was a bad call.
Dennis James got candid in a recent roundtable interview regarding Big Ramy, his absence at the Pittsburgh Pro, and what this means for his future as the current Mr. Olympia champion. James has been working with Ramy and helped prepare him during Olympia prep alongside other coaches – which eventually earned him the Mr. Olympia title in 2020 and 2021. In this new interview, it appears that Dennis James himself has no clue what really happened, why Ramy missed the 2022 Pittsburgh Pro, and claims to be "worried" and "disappointed" in Ramy's recent actions and lack of communication.
The main takeaway from the interview is that Dennis James has not heard from Big Ramy since the Pittsburgh Pro – and it has him worried. James has been deeply involved with Ramy's Mr. Olympia prep over the past few years. In fact, James even let Ramy stay at his house in the United States to finish his contest prep in 2021 before the Olympia.
Dennis James is a legend both on stage in his former active competition years and as a bodybuilding coach in recent years. So for James to still have no clarity on what exactly happened after Big Ramy skipped the Pittsburgh Pro is a bit of a shock. Even more shocking is that James was at the Pittsburgh Pro ready to help with last minute prep before the guest posing. Up until the very day of the show – James expected to see Ramy. He has yet to hear or see him since.
Dennis James gets candid about Big Ramy and his absence at the 2022 Pittsburgh Pro
During the roundtable interview with Muscle & Fitness, Dennis James didn't hold back with his info and thoughts on Big Ramy and the Pittsburgh Pro. It's clear that there are a lot of gaps to still fill in – but James was as honest as he can be with the information he currently knows:
"Everybody has some stories you know, and I'm going through the internet trying to find out what happened because I don't even know. I seriously don't know. I don't know. I was there to support him because we agreed that I'd come to Pittsburgh to help him out. I was there. He was the one that didn't show up."

Listen, all I know is that he's okay, supposedly. I haven't spoken to him. I reached out a couple of times, he didn't respond, and I didn't hear anything back. I'm still waiting to hear from him to find out what really happened." Dennis James says.
While Dennis James does not know why Big Ramy missed the 2022 Pittsburgh Pro guest posing – he does at the very least know that it was not a medical emergency. He has been told that Ramy is stable and fine. However, he did not receive an answer as to what really happened.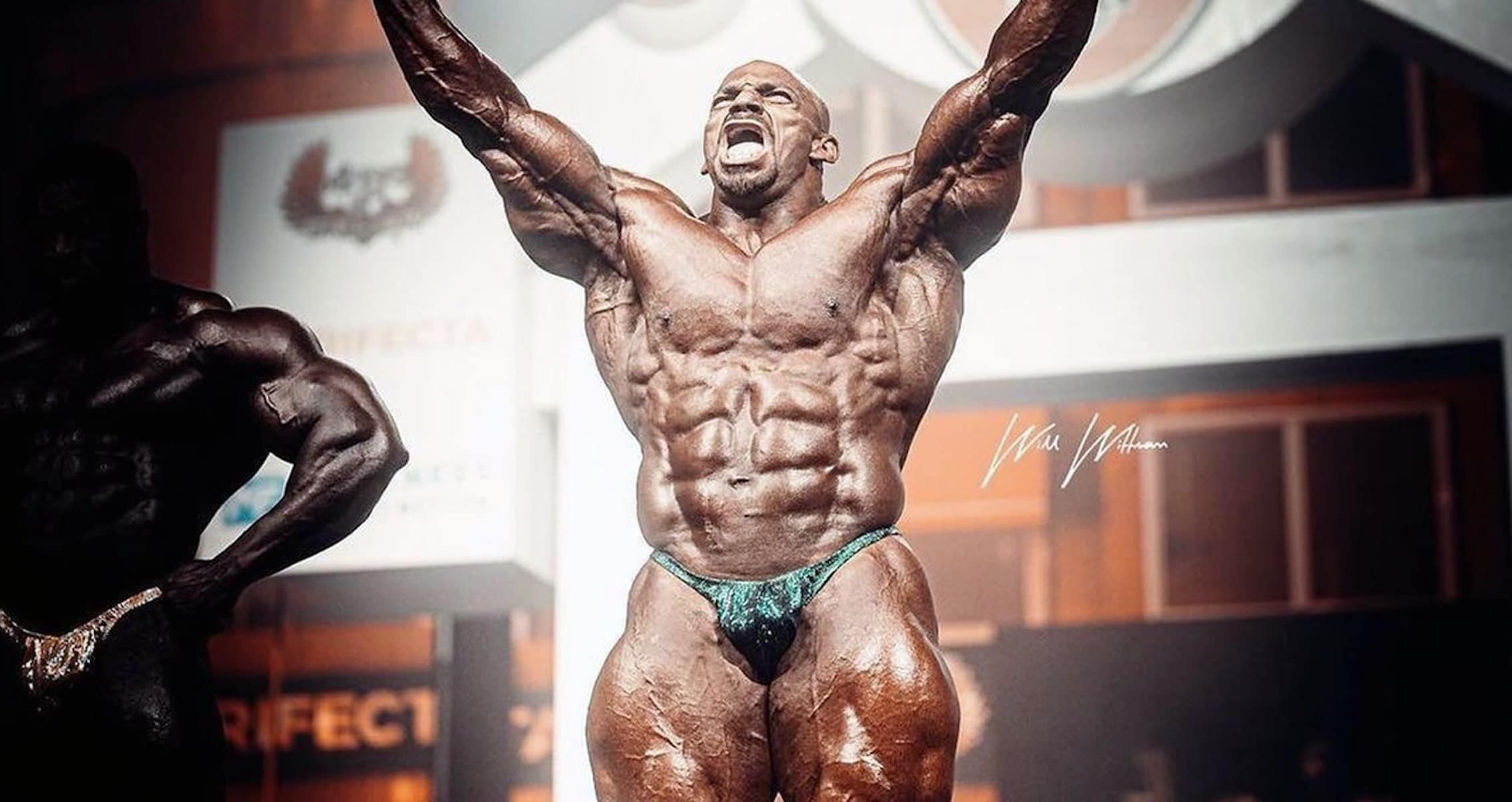 Due to having no given excuse after so many weeks, Dennis James is "worried" and considers that Big Ramy missing the guest posing was a mistake. As he goes on to explain:
"I still don't know what happened. I still don't know. All I know, I think that was a big mistake not to show up in Pittsburgh."
Dennis James then goes on to state that he fully expected Big Ramy to be present at the 2022 Pittsburgh Pro literally up until the day of the event. James was at the event and waiting for Ramy to appear for final prep. He never came. This is what concerns James most – the lack of communication.
Knowing now that a medical emergency is out of the cards – what possible excuse can Ramy have for not showing up and not informing Dennis James about his absence. Even further, with weeks having passed since the event – how is it that James still has received no contact or answer?
Whatever the reason is, Dennis James is currently very concerned and, frankly, confused as to how this will effect the future of Big Ramy's career. He goes on to state:
"Man. I don't know. I don't think it's… I don't know, it's not good. I still hope that he will contact me and fill me in on what happened… The main thing for me is, i just want to know, what is he thinking not going there without calling and excusing himself in any way shape or form? that's the only thing that bothers me a little bit right now."
Dennis James continued:
I don't know. I really don't. I'm disappointed. I'm kind of disappointed, and I'm kind of worried, to the point where I'm like 'what's going on' because i talked to him, two days before he was suposed to leave. I said, 'Listen, make sure everything is good, don't miss your flight' because I know he missed a couple of flights here and there by accident… like I said, I don't have an excuse for him. I'm not going to make up any excuses. we will have to see what happens. what comes from him when he's ready to talk I guess."
What does Big Ramy's absence mean for the future of the 2022 bodybuilding season?
Ultimately, Dennis James has no new information as to what happened with Big Ramy's 2022 Pittsburgh Pro absence. But James has become one of many who are worried and concerned for what it means for Ramy's career. However, James is open to hearing a valid excuse when Big Ramy is ready to give it. Only time will tell if we get that response or not.
Regardless of Big Ramy's absence, the 2022 Pittsburgh Pro was an exciting event that gave us the special surprise of Derek Lunsford guest posing. Not only that – but his massive size has spurred rumors that he may go up to Men's Open in the future. Those rumors were further stocked by Hany Rambod admitting that Men's Open is "not if, but when…"
You can watch the full roundtable interview including Dennis James' comments below: