Dennis James believes Big Ramy has a chance if he can get back to what he was five days out of the Olympia.
The 2023 Arnold Classic is quickly approaching and the lineup has turned into one that will surely excite. Big Ramy is part of the roster and might be the biggest name to watch. During a recent rendition of The Menace Podcast, Dennis James spoke on how the former Olympia champ cold return to the top.
During the 2022 Olympia competition, Ramy did not put on his best performance. It was clear during prejudging that he fell a bit behind. James was initially surprised by this considering the shape he was in just one week out from the show. He later admitted that Ramy looked flat.
Big Ramy decided to join the Arnold Classic lineup and get back on stage against some of the other top athletes in the sport. The question remains, what shape will he show up in?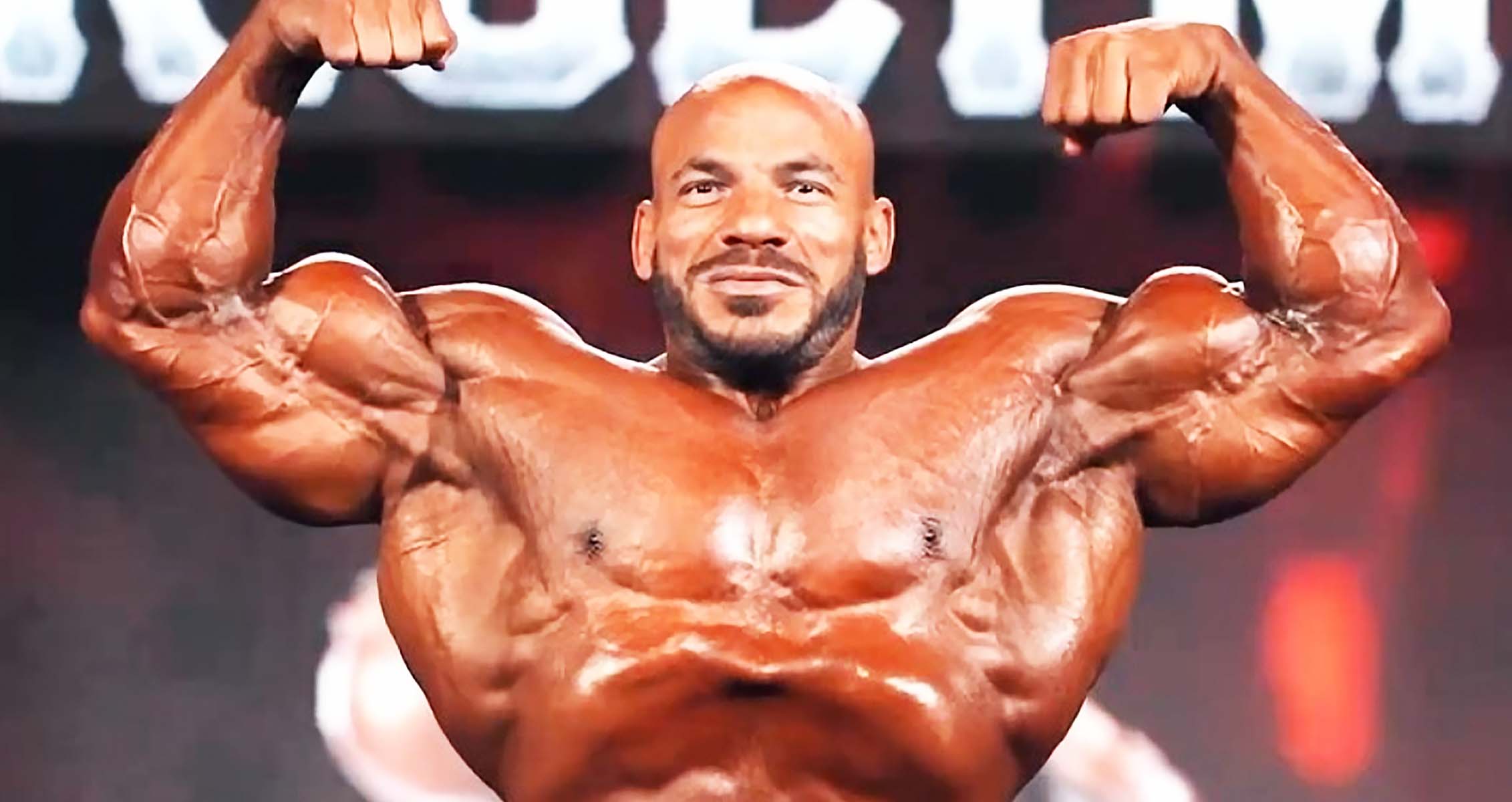 Dennis James Details Matchup Between Big Ramy And Nick Walker
The Arnold Classic prize jumped to $300,000, which is the highest of all-time. After the announcement, competitors began to join and this includes the likes of Nick Walker and Andrew Jacked.
The lineup, while small, is extremely deep. Samson Dauda is another name that is gaining traction as a dark-horse winner. Despite the performance in December, Dennis James believes Big Ramy can win the Arnold if he shows up 100%.
"All I'm saying if he's going to look like he looked leading up to the Olympia five days out. I don't see why he shouldn't win the Arnold.

If he can put that weight back on and he fills out like he was and the conditioning is right. He's battling with one guy then and that's Samson Dauda. I gave you my opinion what it was. I thought he was flat and because he was flat, his condition was off."
View this post on Instagram
Samson Dauda seemed to take a step forward during the Olympia and is ready for a big 2023 season. Nick Walker is a former champion of the event and some consider him the favorite, including Jay Cutler.
"People still want to see a freak show. Right now, we got to deal with what we have. And when we look at the Open today, and I know, because Ramy jumped in, a lot of people said, 'oh he's not going to beat these guys.' Listen, I'll say this and this is all I'm going to say. I heard it just like you did that he was going to jump in. I didn't know he was going to jump in."
For more news and updates, follow Generation Iron on Facebook, Twitter, and Instagram.