Bodybuilder Mamdouh "Big Ramy" Elssbiay will take more time to rest and miss the 2023 Olympia.
Mamdouh "Big Ramy" Elssbiay is a former two-time Olympia champion who hopes to reach the pinnacle of the sport of bodybuilding once again. If this is going to happen, it will not be in 2023. On Saturday, Big Ramy spoke with RXMuscle and shared that he will be pulling his name out of the 2023 Olympia.
Ramy won his first sandow at the 2020 Olympia with his insane combination of size and conditioning. He successfully defended his title at the 2021 Olympia, winning back-to-back competitions. In 2022, Ramy returned to the Olympia but saw his progress decline, falling to fifth on the scorecard. He competed during the 2023 Arnold Classic as well and finished fourth. Following this performance, Ramy claimed that he was not interested in taking time off but has changed his tone.
In a separate interview with Bob Cicherillo, Elssbiay said he was taking time off and will be pulling out of the '2023 Olympia due to a number of existing injuries that have impacted his placing in the Men's Open bodybuilding division:
"I think the better choice is right now, we need to get a break. The Olympia is here, and we're working to get better and better for the next show," Elssbiay said.
Siddique Farooqui of RXMuscle caught up with Big Ramy during the 2023 Dubai Pro on Saturday where the two were also able to have a conversation about the near future of the bodybuilder.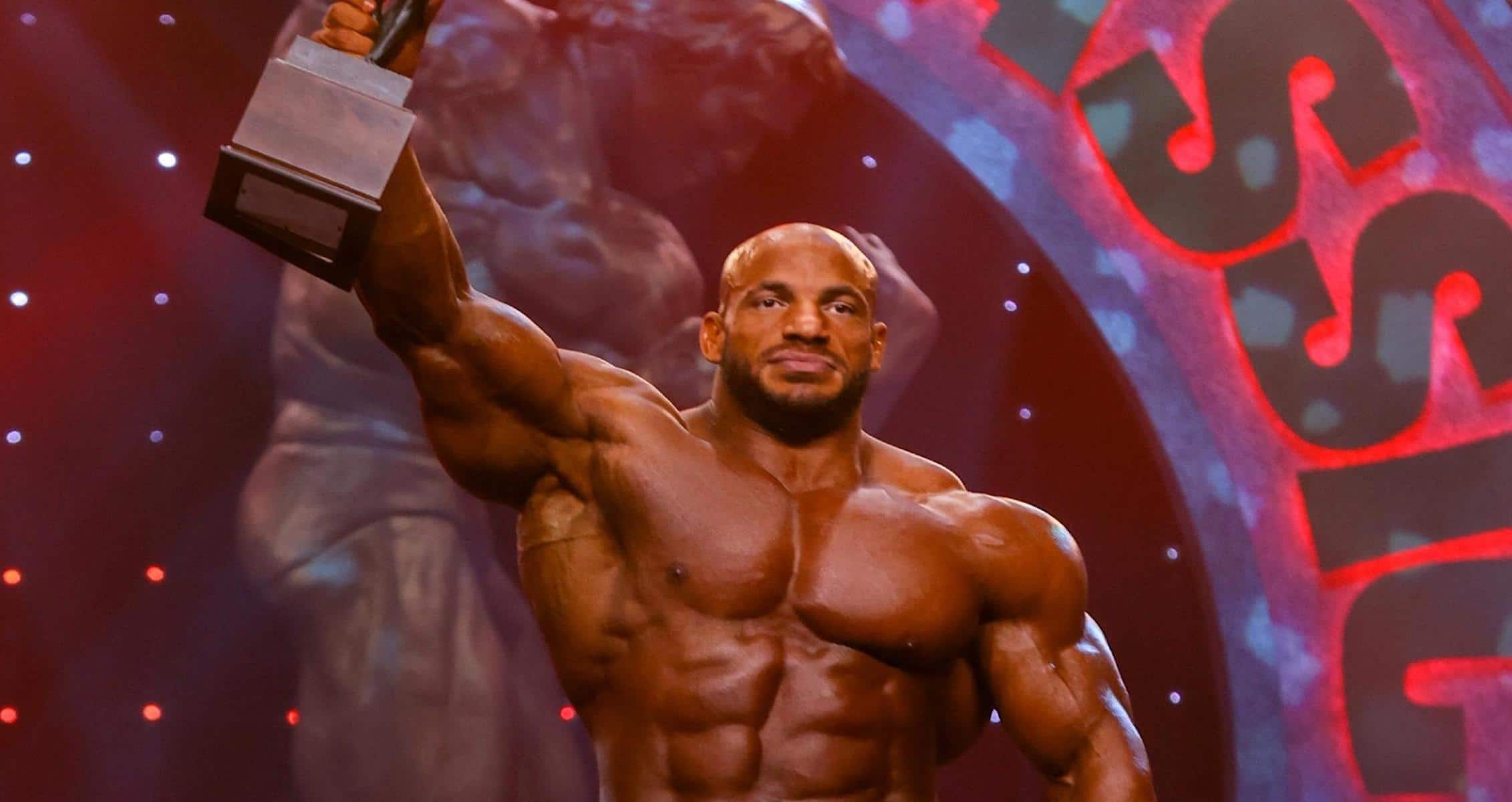 Big Ramy: "I'm Not Going To Be In Olympia This Year"
The future of Big Ramy has been an interesting topic of conversation since his production began declining. He wants to take this time to be smart and get a break from competition.
"I have to be smart to know the best time for me to be on stage and the best time for me to stop a little bit, think this year, I have to get a break from the show and if I have the chance to bring a better version of myself and I can bring something different, yeah, I would be in the next show.

I think Olympia is the closest show. I'm not going to be in Olympia this year."
Victor Martinez and Brandon Lirio of Generation Iron caught up with Big Ramy following his loss during the 2022 Olympia:
Ramy became a hero in his home country after winning multiple Olympia competitions. He continued to discuss how he thought of everyone back home when making this decision.
"For many people in the Middle East, that's not making them happy but I work hard to give the best version of Ramy and I don't think this is the right time to go to Olympia this year. Me and my team spoke about that and I think the best thing we can do right now, we're looking forward to the other goal. Yeah, we're thinking about next year."
Big Ramy hinted that he will return to competition next year but for now, he is focused on taking time off and improving in many ways. If the goal is to return to the stage in 2024, Big Ramy will have a chance to show himself off in other shows before hitting the biggest one in bodybuilding.
For more news and updates, follow Generation Iron on Facebook, Twitter, and Instagram.