Ronnie Coleman broke down some of his top poses over the course of his career.
Ronnie Coleman has been successful in all he has done over the course of his career. Once he retired from bodybuilding, Coleman began a successful social media platform where he can share information and communicate with fans. Recently, Coleman spoke about his greatest bodybuilding poses of all-time during a YouTube video.
Coleman is tied with Lee Haney for the most Olympia titles of all-time with eight. From 1998-2005, Coleman was unstoppable on stage because of his freakish size and conditioning. To this day, Coleman is still considered to be one of the most unique and uncatchable physiques in bodybuilding history.
On Monday, Coleman shared a video discussing some of the greatest, and his favorite bodybuilding poses of all-time during his career.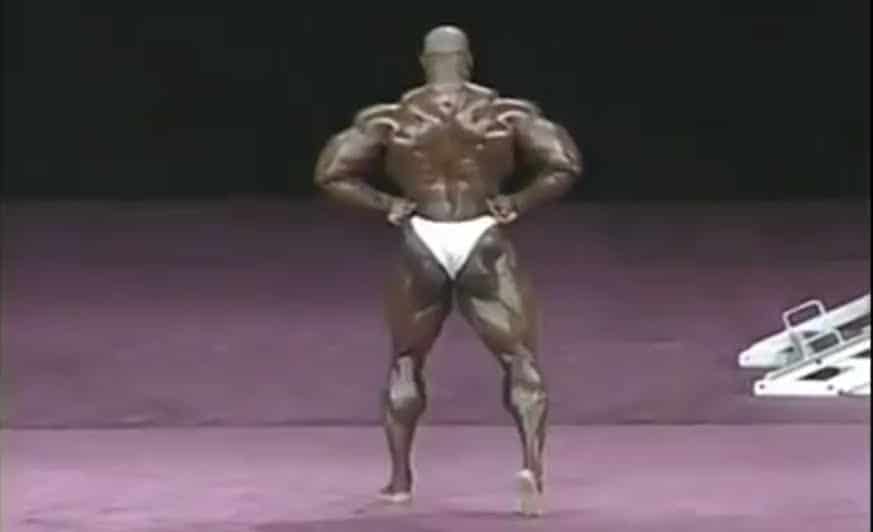 Back Lat Spread
Ronnie Coleman began the video with his back lat spread. His first Olympia victory came in 1998 and he believes that his back won him the title. Coleman recalled one judge dubbing his back the cobra.
"This quickly became my most dominant pose and the reason I won the 1998 Olympia. I basically won the competition from the back. I'll never forget a judge approaching me after the show and claiming my back was so wide that my back reminded him of a cobra head. One of my most dominant poses was as deadly to my competitors as a cobra."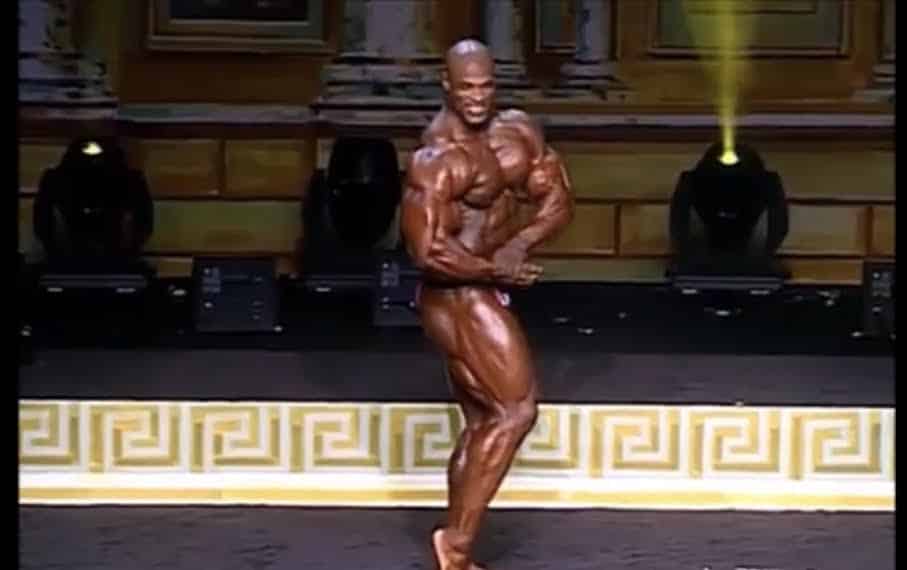 Side Chest Pose
Even during a dominant career like that of Coleman, not all comes easy. If there was any weakness for Coleman, he believes that it was his chest. During his reign, he worked hard to improve his chest so it did not get overshadowed by his insane arms. Because of the work that was put in, the side chest pose turned into one of his favorite poses.
"I've always considered the side chest pose the most challenging because In naturally have dominant arms. Coming into my second Olympia victory, I felt that my chest was a weak point so I spent extra attention during my training and hopefully turn the weakness into a massive strength. This is my favorite pose now because I worked my butt off for it."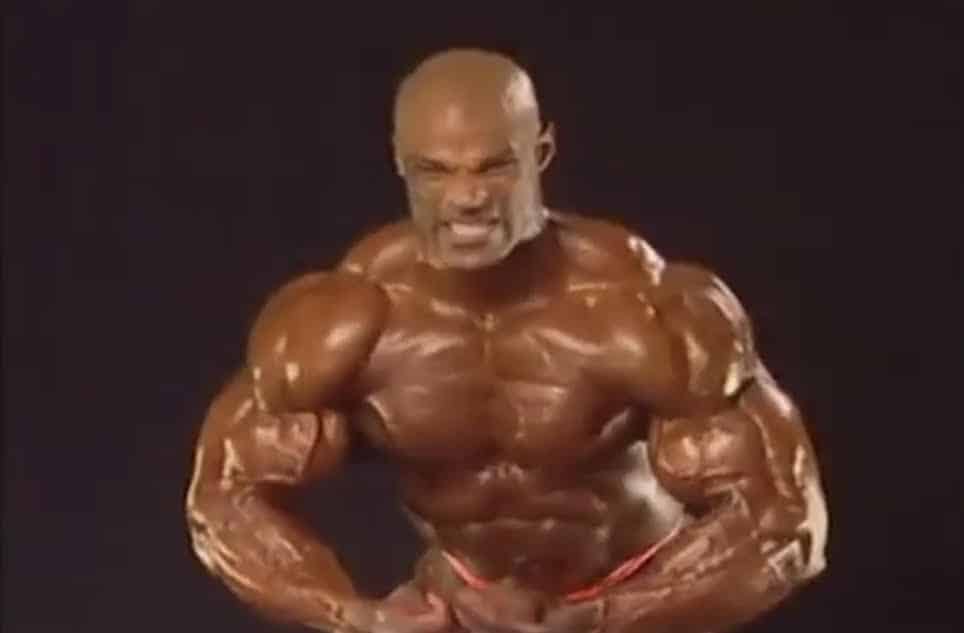 Most Muscular
The most muscular pose is one of the most famous in bodybuilding because it shows off all muscles. This is a pose used by judges during shows during comparisons so they can see competitors side-by-side. When a physique like Ronnie Coleman used to come on stage, all fans could do was admire.
"Most muscular pose is probably the most common and popular pose of all-time. It incorporates nearly every muscle in your body and gives the judges and the audience and overall view of your conditioning. I'll never forget the room going silent in pure shock."
Front Lat Spread
Ronnie Coleman ended the video discussing his front lat spread. This gave judges a different view of his insane width.
"I brought some serious width with this pose. It felt like I was on an island all on my own when it come to balance. Hell, I was usually told that I could fly with those wings…and I believed it."
For more news and updates, follow Generation Iron on Facebook, Twitter, and Instagram.