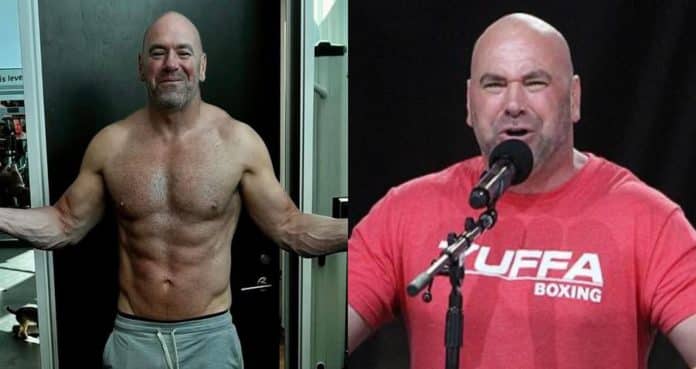 Dana White has dedicated himself to fitness and has made great strides since 2017.
Dana White has run UFC and help build it into an empire. While leading the organization of fighters in the ring, he has focused on his own progress in the gym as well. During a recent post on social media, White showed off his shredded physique and progress made from six years ago.
Last year, White was told by a DNA expert that he has around "10.4" years left to live. Of course, it is unknown how factual this information is but it caused White to go through a transformation. At 54 years old, White is looking like he is in prime shape and has tailored his workouts in different ways.
One year ago in October 2022, White showed off a physique update five years out of his transformation where he shared his weight loss of 30 pounds. It is clear that White has dedicated himself to fitness, in both his workout routine and diet plan. The results are paying off to this point.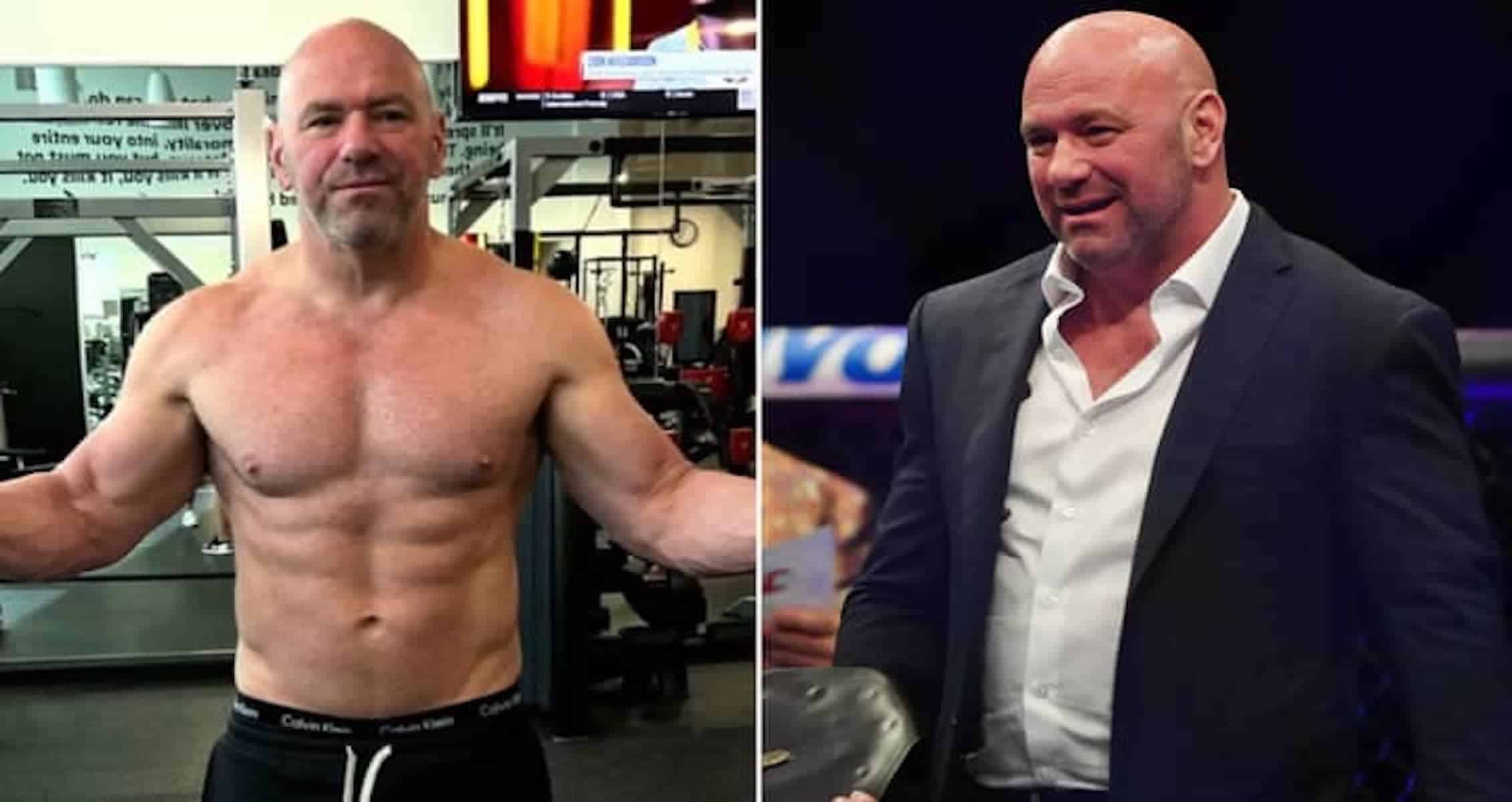 Dana White Shows Off Shredded Physique 
Dana White took to Instagram last week to share his transformation, showing off a six-pack and comparison to 2017. He put the pictures side-by-side and allowed viewers to compare the two.
"Left is March 17th 2017
Right is September 18th 2023
FUCKIN NUTS!!!"
View this post on Instagram
In the comments section of his post, White received praise and congratulations from the likes of Jay Cutler, Flex Lewis, Kurt Angle and many more.
Last year, White discussed his transformation but also his process of improving his health and longevity. While White took on a keto-based diet, he also got his DNA and bloodwork tested by a doctor who could give him a timeline for his life.
"THIS GUY CAN TAKE YOUR BLOOD AND YOUR DNA, AND TELL YOU WHEN YOU ARE GOING TO DIE, AND HE'S RIGHT WITHIN A MONTH. HOW CRAZY IS THAT? I CONNECT WITH THIS GUY. THEY COME IN AND DO MY BLOOD WORK, THEY SCRAPE THE INSIDES OF YOUR CHEEKS TO DO YOUR DNA."
The results speak for themselves for Dana White to this point. He has improved his physique and lost a significant amount of weight while gaining muscle. The UFC CEO will continue this lifestyle and rip up his physique further.
For more news and updates, follow Generation Iron on Facebook, Twitter, and Instagram.