PNBA Derek Joe shares a recent physique update as he prepares for Natural Olympia. 
Professional Natural Bodybuilding Association (PNBA) athlete Derek Joe shared a physique update about seven weeks from Natural Olympia–the most significant natural bodybuilding competition–that takes place November 10-13, 2022, in Las Vegas, Nevada. Derek Joe was the 2021 Classic Physique Natural Olympia gold medalist. And he has a multi-media contract with Generation Iron, Iron Man Magazine, and the INBA PNBA. 
The physique update Derek Joe shared with us below was before the Team USA show, which took place September 24, 2022, in Las Vegas, Nevada.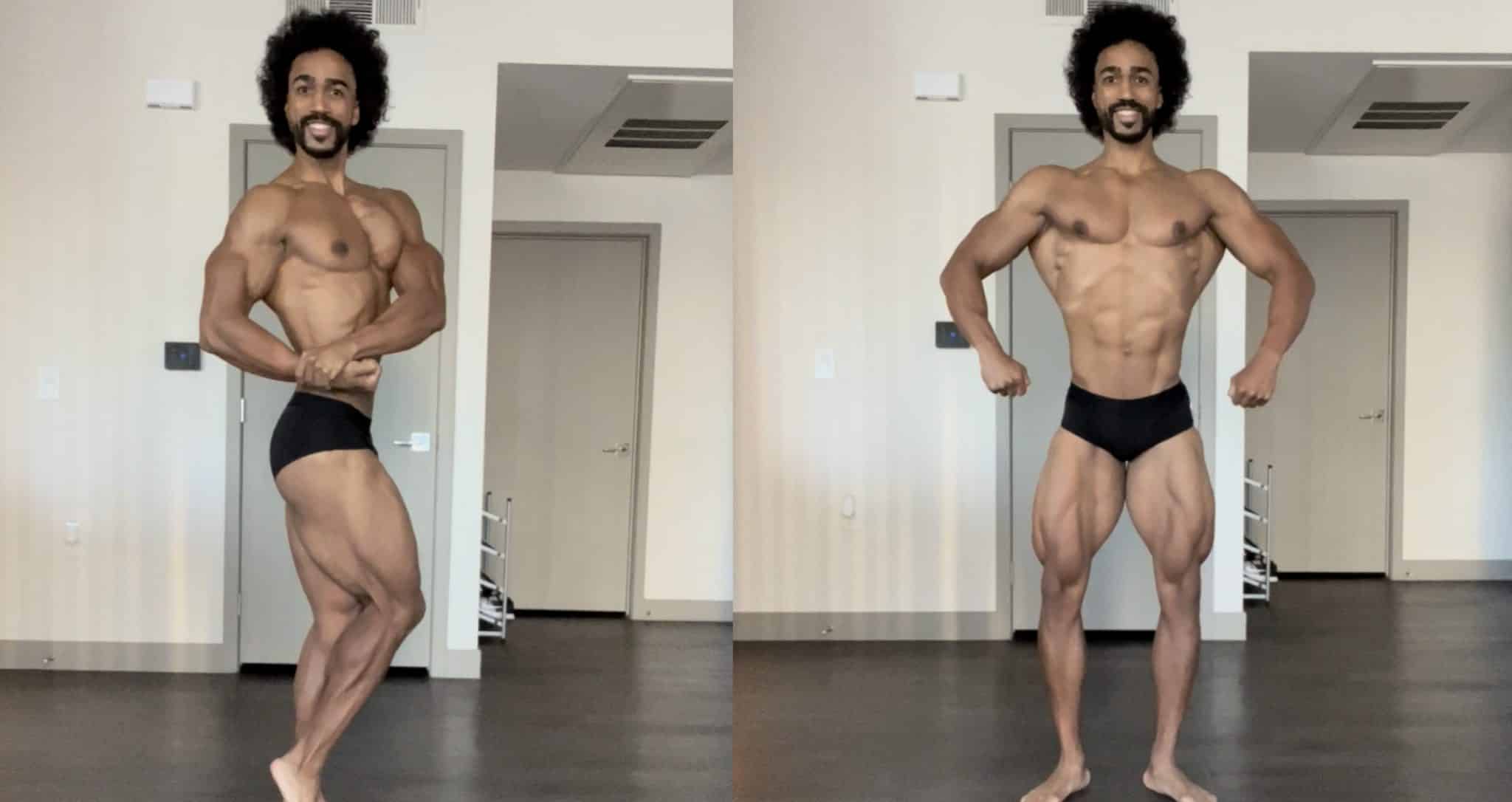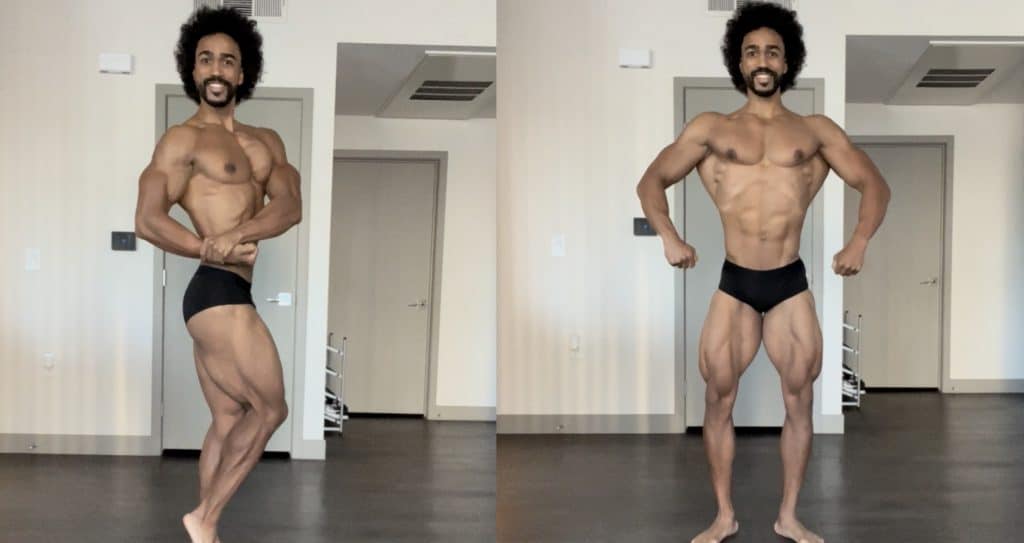 Derek Joe also uploaded an update of his physique on Instagram the morning of Team USA:
View this post on Instagram
Thus far, he's had a pretty successful season, winning the Classic Physique division at Natural Universe on September 3, 2022, in Tampa, Florida.
Derek Joe's Been Focusing Heavily on Posing 
Besides the typical cutting and bulking phases bodybuilders train for depending on the time of year, Derek Joe has been focusing heavily on posing. That's because posing plays a crucial part in the judge's scoring in the Classic Physique division. It's clear Joe takes posing seriously, and it's a vital part of his training in the Classic Physique division. Joe posted an Instagram clip of him practicing posing on Instagram on September 19, 2022. Joe's post said:
"The last couple weeks I've had the opportunity to work with IFBB Pro bodybuilder and Classic Physique competitor Stanimal De Longeaux and get some critique and feedback on my poses leading into Team USA with the INBA/PNBA this coming weekend on 9/24 in Las Vegas. I'm extremely grateful for him taking the time out of his day while he's also in prep to share his knowledge and help me continue to improve my posing skill. Since we both train at @the_dragons_lair already it's been that much easier to link up."
View this post on Instagram
Part of the reason 3x Men's Physique champion William Long moved to the Classic Physique division after dominating Men's Physique was because he was intrigued by the art of posing. 
Derek Joe's Physique Update Workouts 
Although Derek Joe takes posing very seriously, his workouts are a substantial part of his natural bodybuilding success. Derek Joe's favorite lower body exercises are squats, Romanian deadlifts, and the Bulgarian split squat. And his favorite upper body movement is hammer strength incline chest press done with cross body single arm press. 
Joe performs a six-day workout split that includes an upper body push, upper body pulls and abs, and legs. 
How Does the Champ Eat? 
Posing and weight training is essential for an elite Classic Physique competitor, and nutrition is critical for all bodybuilders. The correct diet makes bodybuilders' muscles shine on stage. 
Derek Joe says he's more flexible during the off-season with his nutrition. But generally, his diet is similar both in-season and off-season. His diet consists of lots of protein, veggies, and fruit or a complex carb–he eats more fruit during the offseason. A typical meal for Derek Joe is eight oz. salmon, two cups of rice, and one cup of spinach. 
Follow us on Instagram, Facebook, and Twitter for more updates on Natural Olympia athletes!