Larry Wheels continues his new fitness journey and gaining strength in different ways.
Larry Wheels has made a successful career for himself showing off different feats of strength. He was not shy about his use of steroids over the years but has recently transitioned off the substances. Now, he is on Testosterone Replacement Therapy to keep his muscles in shape. Recently, Wheels went through a fitness test and continues to build strength in many ways.
In a recent training session, Wheels loaded 495 pounds on the squat bar and decided to go for as long as possible. He was able to complete 15 reps with the weight on his back. Wheels shared the video to Instagram on Monday.
In April, Larry Wheels decided to get his health checked out by a doctor. He was concerned with his heart after "abusing PEDs for 10 years." Wheels checked out well and began to focus more on his health as time went on. Recently, he made the switch off steroids to TRT.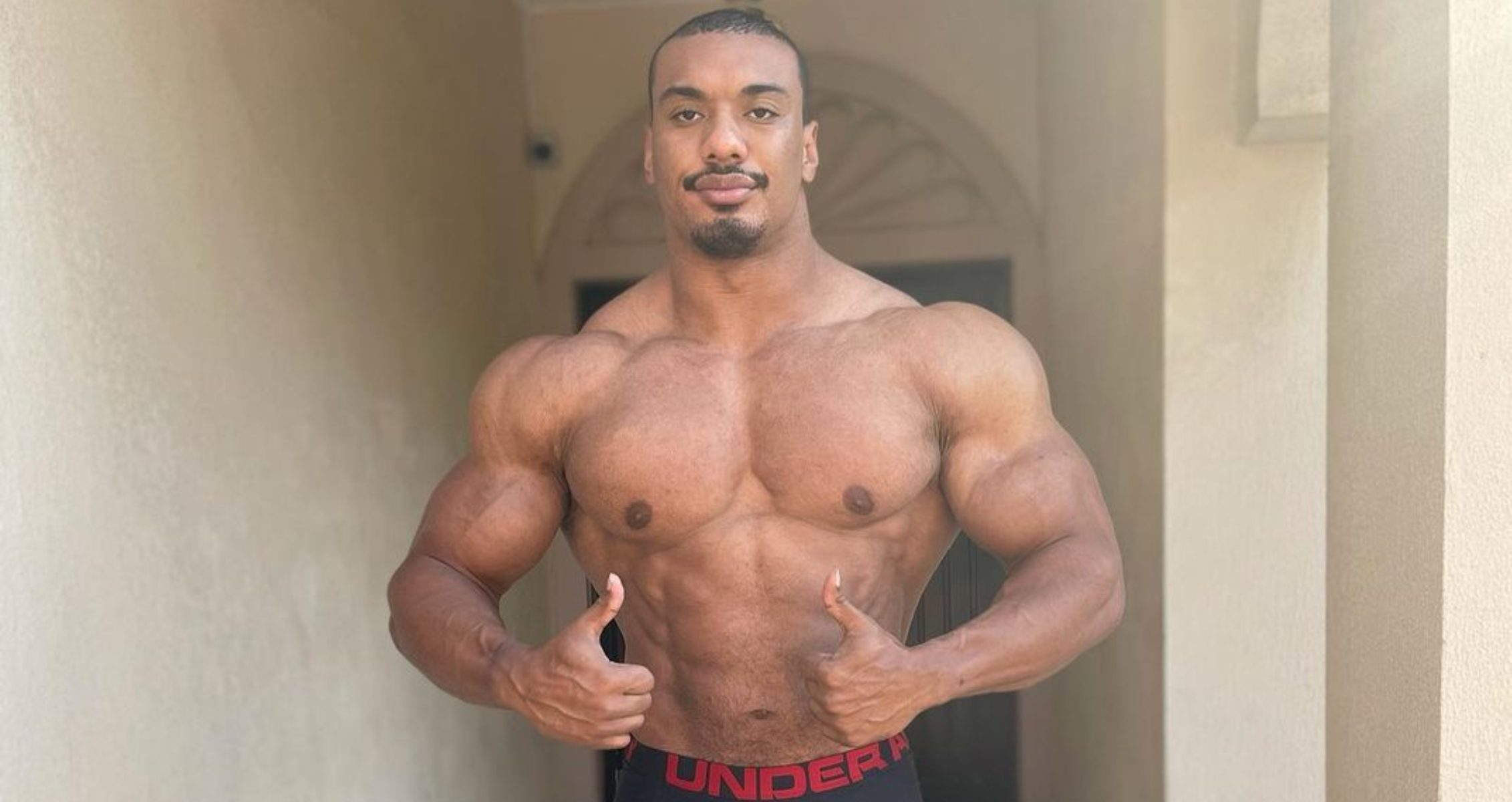 Larry Wheels Remains Extremely Strong In Video
Larry Wheels used knee wraps and a lifting belt while completing the reps. He also used a safety bar in order to protect his joints.
"Kicking the week off with a 495lb Ssb squat amrap.
This bar is great if you have any aches or pains in your arms. In my case I get brachialis inflammation from arm wrestling and straight bar low bar squat. I kept a few reps in the take to be cautious as I haven't done SSB squats in a while."
View this post on Instagram
Larry Wheels shared a physique update after one month of being off steroids. In the picture, he has slimmed down noticeably but remained shredded. This led to Wheels sharing his numbers following the month using different substances.
Wheels is using 175mg of TRT each week. This is far less than dosages that he is used to but Wheels has maintained his physique and strength. It is normal for his numbers to diminish a bit but he has been able to accomplish great things since transitioning off steroids.
View this post on Instagram
For more news and updates, follow Generation Iron on Facebook, Twitter, and Instagram.