Derek Lunsford talked with Hany Rambod about his battle with depression.
Derek Lunsford has enjoyed plenty of success during his career in many ways. Recently, he joined coach Hany Rambod to talk about his future plans and opened up about his battle with depression over the course of his career.
Lunsford pulled off an incredible victory during the 2021 Olympia when he defeated Shaun Clarida for the Men's 212 title. Following the show, he put on an incredible amount of muscle and showed it off as a guest poser during the Pittsburgh Pro. It was clear that he would be unable to get back down to compete in 212 but that was the plan all along.
Lunsford received a special invitation for the 2022 Olympia and finished as the runner-up to Hadi Choopan in Men's Open. This year, he turned in his second finish in the top two but jumped Choopan to win the title. He became the first competitor to win an Olympia title in two separate divisions.
The 2023 Olympia is now in the books and Lunsford has set his sights on Oct. 2024. He discussed plans with his coach and opened up about battling depression in 2020.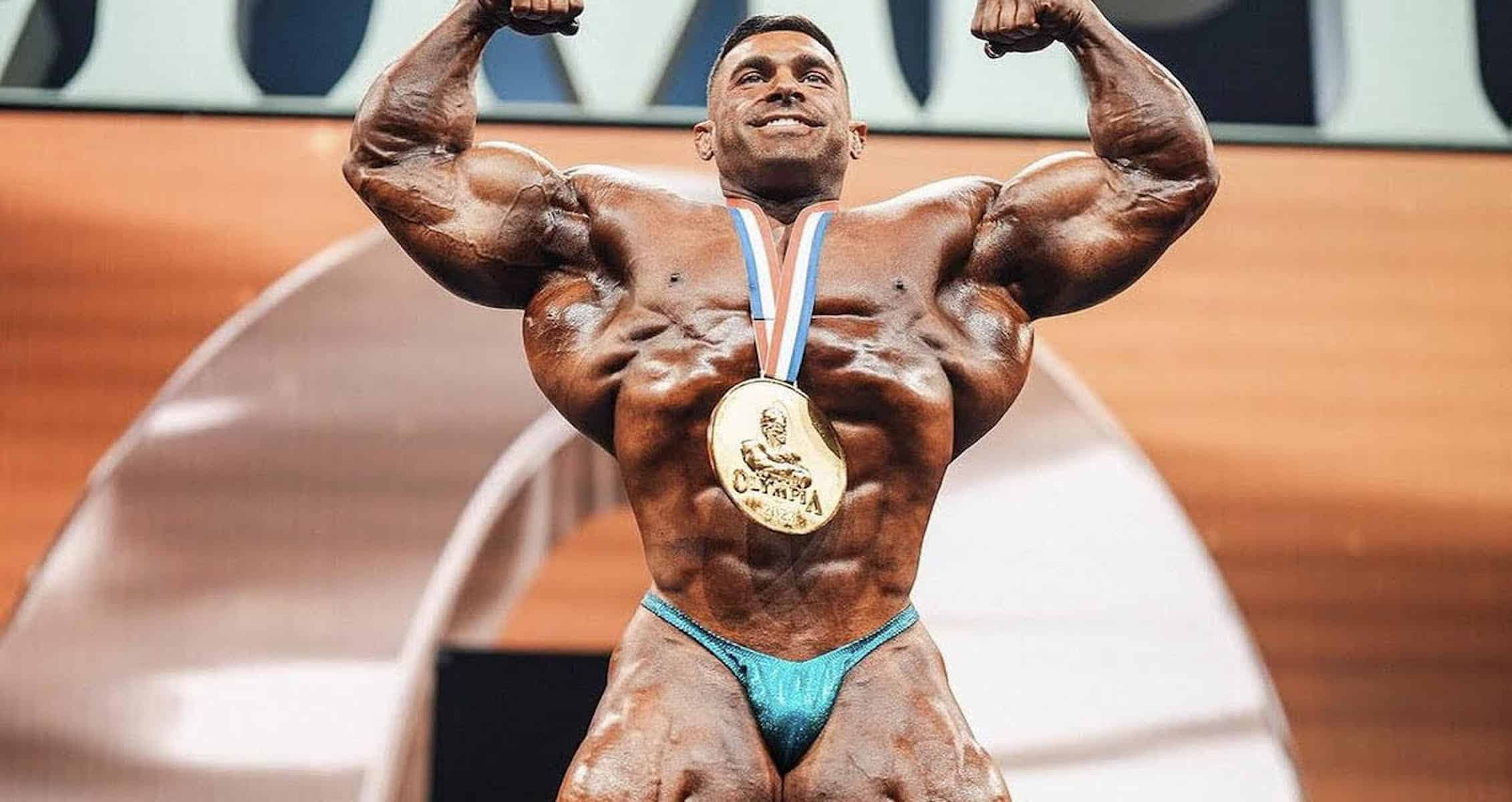 Derek Lunsford: "I Didn't Want To Be Here Anymore"
Derek Lunsford reached the top of the 212 division in 2021 but before that, he had to fight another battle. Lunsford shared his struggles with depression during the interview.
"I was so pressed that it was as bad as it could get. I didn't want to be here anymore in 2020. Legitimately, I did not want to be walking the planet anymore. I was a God-fearing man but I didn't have a relationship with God that I have now."
View this post on Instagram
Lunsford was able to work through this battle and focus on his other one, which was on the Olympia stage. He continued to discuss the judges' opinion of his physique and how they were impressed with the improvements that he was able to make.
Lunsford will continue to improve his physique and make any changes necessary.
"Really it's not 'hey, you need to blow up your back more.' It's like 'hey, you're doing a great job. You are Mr. Olympia. Keep doing what you're doing and keep refining your physique.'"

"I feel like I've always connected really, really well with my back. Ever since I started training in the gym before bodybuilding. Yeah, I mean I connected really well with the back, hamstrings, glutes, legs but for some reason, I never really had a good connection with my chest. That's why mind-muscle connection is so important and articulating your training."
Reaching the pinnacle of the sport has motivated Derek Lunsford further and we could see an even better version in 2024.
"My sights are already set on 2024 Olympia. There is a ton to look forward to this year."
For more news and updates, follow Generation Iron on Facebook, Twitter, and Instagram.